Prosecutor expresses 'deep appreciation' for victims in Iden case
John J. Iden, Jr. was sentenced to 30 years to life in prison following his trial in December. During the trial, six women testified against Iden as victims, but only one of those women was involved in the case from two decades ago.
Due to the severity of her injuries, the victim in the case against Iden does not recall what happened to her the night of Sept. 25, 1998 and into the morning hours when she was found.
"There are a lot of emotions that go into this case being done. One is a deep appreciation for our victim, as well as the other victims that were willing to come in and relive horrifying events that happened to them, even though the case wasn't about them," Muskingum County Assistant Prosecuting Attorney Ron Welch said. "Without them, John Iden today is still a free man, so there's a deep sense of appreciation for what they did and what they went through as victims and will continue to deal with."
While six victims took to the witness stand in early December, they are not the only women who have been victimized by Iden.
Prior to the trial, Welch said there were other known victims of Iden's, but they could not be used to support the pattern of attack Welch was trying to prove to the jury in which Iden assaulted his victims in secluded, wooded areas.
Since the trial began, Welch said the number of Iden's victims grew to 14 total.
Although it took many years for the case to unfold, Welch commends local law enforcement and the initiative out of the Attorney General's office for sticking with the case and gathering more evidence to move forward with a crime that occurred two decades ago.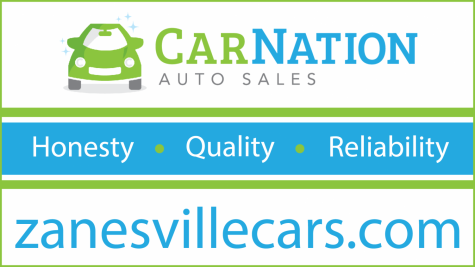 "There's a great deal of satisfaction in the job that law enforcement did investigating this case originally, 20 plus years ago, to the updated investigation that had to occur," Welch said. "Recognition needs to go to Mike DeWine and the Attorney General's Office and BCI for their policies that permitted us to have additional testing done that linked John Iden to this crime."
In 2016, Ohio Attorney General Mike DeWine led an initiative to collect and test, or retest, rape kits across the state that had previously been untested or inconclusive. By Oct. 6, 2017, more than 13,000 sexual assault kits across the state of Ohio had been tested for the first time or retested with improved technology, according to a media release from the Attorney General's Office.
That initiative led to the arrest and indictment of Iden in 2017.
Iden will now serve a mandatory sentence of 30 years in prison with the possibility of life. With 470 days of jail-time credit, Iden should be eligible for parole in 2048, although his release date will ultimately be left to the discretion of the adult parole board.
"If there is a decision made to ever release him (Iden) from prison, it is going to be done by a group of people that don't care about the safety of women in our community," Welch said.
By 2048, Iden will be 75 years-old.
Even with the possibility of parole down the line, Welch said the outcome served justice, which is what the State was working toward .
"There's a sense of relief associated with the outcome but a sense of reassurance that justice prevailed, even though it took 20 plus years for it to happen," Welch said.