Final nuisance abatement ordinance vote likely to be delayed for revision
A third and final reading that, if passed, would put Zanesville's proposed nuisance abatement ordinance into effect will likely be tabled while the Public Safety Committee reworks parts of the legislation.
The final reading is scheduled for the Dec. 26 City Council meeting, but during their last meeting, the committee moved to recommend to council that the final vote be delayed until January.
As it is currently written, the nuisance abatement ordinance would give the City more legal power to address chronic nuisance properties, such as those with recurring criminal activity, substance abuse violations, sex offenses, weapon violations and health, safety or sanitation violations.
"The current measures as set forth in the Ohio Revised Code are costly, time consuming and severe for the property owner. This allows us to act a little more quickly, a little more efficiently and, quite frankly, with a little more leniency, potentially, for the property owner," said City Law Director David Tarbert. "Because this way, we give them notification. We try to work with them to abate the nuisance, solve the problem."
During a special meeting last week, committee members heard from a handful of area property owners who entered the meeting under the impression that the drafted legislation was intentionally designed to penalize landlords.
"This is the city encouraging people to sue landlords. This is very anti-landlord, and it would put us out of business," said Larry Emerson, a Zanesville landlord referring to the section of the nuisance abatement ordinance which would allow neighbors within 1,000 feet of a property to take the necessary steps to declare it a chronic nuisance and receive compensation for damages.
Tarbert responded to the concern by saying that section of the ordinance will likely be revised before a final draft of the ordinance is presented to council.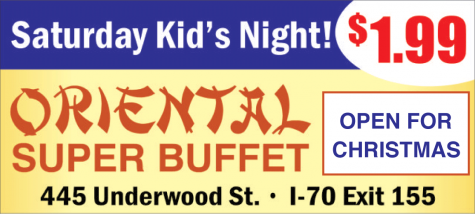 Following the meeting, committee chairman Rob Sharrer emphasized that the private cause for action section, as Emerson referenced with his concern, would definitely be addressed and likely be scrapped completely, or at least heavily revised.
"That whole section is going to be looked at. Whether or not it survives the final cut, I don't know," said Sharrer. "If it does survive the final cut, we're going to scale back the distance. It won't be a thousand feet. It will be you know, maybe 250 feet or 300 feet, I don't know exactly."
Sharrer said that when the private cause for action section was first introduced, he supported it because nuisances can be hard for police to prove without it becoming their full-time concern.
"It's very difficult to prove and takes a lot of time, and honestly that's what's eating up all of our law enforcement's time are these investigations. I mean, drugs are so rampant right now, our police department doesn't have time to patrol traffic," said Sharrer. "You wonder why people run red lights on Maple Avenue, it's because there's never a cop around on Maple Avenue to write you a ticket for running a red light, because they're busy investigating a drug crime."
However, he no longer is confident that the private cause for action section belongs in the ordinance due to the possible complications it could cause.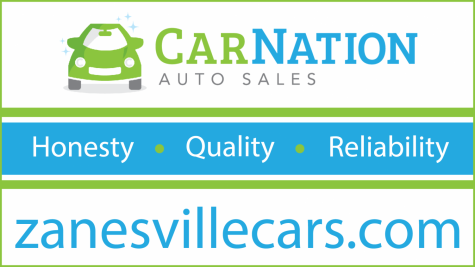 Offering another counterpoint to the anti-landlord allegation was Assistant Prosecutor John Litle, who helped draft the ordinance.
"I have long experience with people I send letters to, and they just ignore the letter and just keep doing what they're doing," said Litle. "As long as you are addressing the problem and getting rid of it, then this really just is not something that applies to you."
Tarbert furthered Litle's sentiment following the meeting, explaining that abatement is not a common result.
"Typically, the property owners, when they get these letters, they work with us to clean things up," said Tarbert. "Certainly, when they get the lawsuit and the injunctions and the complaints to seize their property, again, a normal landowner would work to clean things up."
Sharrer added that the ordinance was designed to help those landowners willing to do their part to comply with the City.
"Truly, we don't want to issue fines and board up houses and that kind of thing. What we want are the problems fixed, and we want to give them ample opportunity to fix those," said Sharrer.
"If somebody's working with the city, trying to fix the problem, then we're going to work with them."
Another concern landlords brought to the committee's attention was the possibility of city code violations becoming chronic nuisances.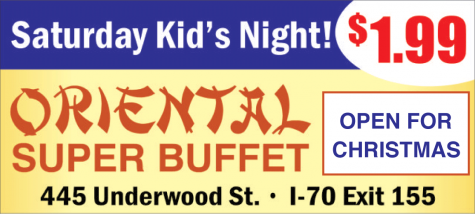 Sharrer said that section will also be revised as the committee intended the legislation to address chronic problems such as drugs, weapons and prostitution, not code violations.
"We have other avenues of fixing the problem through code," said Tarbert. "If somebody's leaving their trash can on the sidewalk or not mowing their grass, I don't know that we want to start hitting them with two different sections of the code."
Another section of the ordinance that Sharrer said will need cleaned up is the language explaining at which point violators will be fined.
Tarbert explained that once the changes are made and a revised ordinance is presented to council for a final reading, the ordinance can still be amended as unforeseen issues may arise.
"This is not a controversial subject as far as I'm concerned. We all want to live in a safe environment. We want our kids to be able to go out and play. We want to be able to come home and sit on the front porch or back porch or in the backyard or whatever," said Sharrer. "I think people deserve that. So if it's somebody that's causing an issue, then we need the problem fixed, and this ordinance would give the teeth and the backbone to do that."
Also see: https://ycitynews.com/6024/news/council-passes-first-reading-of-nuisance-abatement-ordinance/