Council passes first reading of nuisance abatement ordinance
As a way to combat public nuisances in the City of Zanesville, council members passed the first reading of an ordinance that would give police and neighbors the power to take legal action on chronic problems.
Charged by Andrew Roberts, Public Service Committee Chair, and Rob Sharrer, Public Safety Committee Chair, the councilmen were able to draft a piece of legislation mirroring similar ordinances in other municipalities with the legal expertise of Muskingum County Assistant Prosecuting Attorney John Litle and City Law Director David Tarbert.
"The issue is that we are fully aware that there are properties in the City of Zanesville that have been problems for quite possibly years," said Roberts. "Up until this point, we didn't really have any mechanism to actually try and abate that issue."
Mayor Jeff Tilton said he can only recall one abatement in the City of Zanesville, which recently took place in the spring of 2017 at a property owned by Patrick Ritchey through the common pleas court.
"It was a very long and drawn out process, and it was kind of a test subject," said Roberts. "It worked, in getting that nuisance shutdown, I believe it was on Homewood Avenue, but there wasn't any framework."
The proposed ordinance, according to Zanesville Public Safety Director Keane Toney, establishes thresholds that otherwise didn't exist.
Under the proposed ordinance, both police and private citizens would have the ability to report chronic nuisances to the City.
"In order for this to transpire, the property owner would have to be very negligent on letting these activities to continue to take place," said Roberts. "At that time, they can go down to municipal court and have it remedied by having the individuals evicted."
As described in the ordinance, a nuisance can be defined as a number of activities, including criminal activity, substance abuse violations, sex offenses, weapon violations and health, safety or sanitation violations, to name a few. Felony drug offenses are also included but carry greater weight.
This applies to both residential and commercial addresses.
Both law enforcement officers and neighbors within 1,000 feet of a given property have the ability to declare it a nuisance through a specific protocol described in the ordinance, should either party establish burden of proof.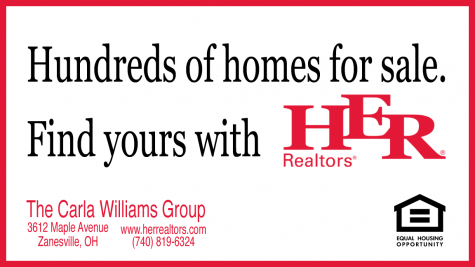 As proposed in the ordinance, two or more nuisance activities or one or more felony drug activity occurrences within a six-month period is subject to a written notice detailing the nuisances and the risk of abatement and its costs.
If another occurrence is reported, the City can then notify the property owner that the address is a chronic nuisance property, directing the owner to abate the home. If not completed within 30 days, the City can take legal abatement action.
In addition to abatement, the City can issue fines to the property owner for recurring nuisances, and neighbors also have the possibility to receive financial compensation economic and non-economic damage.
There is a possibility of rescindment through an appeals process with the Director of Public Safety, as currently written in the ordinance.
In order for the nuisance abatement ordinance to take effect, city council must vote in its favor two more times.
Anticipating the possibility of amendments, Roberts said the ordinance will likely be discussed further by the public safety committee.
For the mayor and public safety director, their biggest concerns with the proposed ordinance have to do with enforcement logistics.
"It's great to write these ordinances," said Tilton. "We've got to look at the reality of how we're going to do this once it is enacted."
Noting the expenses and responsibility associated with the Homewood Avenue abatement of 2017, the mayor said he would question the plan for when a residence is vacated.
"That's still an expense to the city because then we have to take everything out of that house," said Tilton. "We can't leave it in the house. We have to store it for a year. Any vehicles or whatever they have there have to be taken off the property."
The city's responsibility to care for the abated property is the process required by state law, not the proposed ordinance, which only addresses economic damages.
Toney said he fears some will view this ordinance as an opportunity to evict their neighbors with whom they have personal issues.
"There's room for abuse on any law," said Toney, who mentioned the ordinance could be a useful tool, as well.
"How are we going to allocate our resources and personnel to answer the calls we get? And not just us, it's going to go on to the courts," said Toney.
Roberts, however, doesn't think many nuisances will make it all the way to the courts.
"How many of these do I think are going to come to full fruition a year? Not many, if any at all," said Roberts. "To me, it seems like it would be a lot of work for an individual to put together everything that would need to be done in order to take it to court."
However, Roberts does predict a higher volume of nuisance complaints if and when the ordinance is first enacted.
"The public may think this is a quick, easy fix. It's not a quick fix at all. There's a process to everything, and it's going to take time," said Toney. "We can't just go and say, 'Oh, you know what, we're shutting this down right now, today.' No, there's a process involved."