Jury finds Newark man guilty on all charges in case from 1998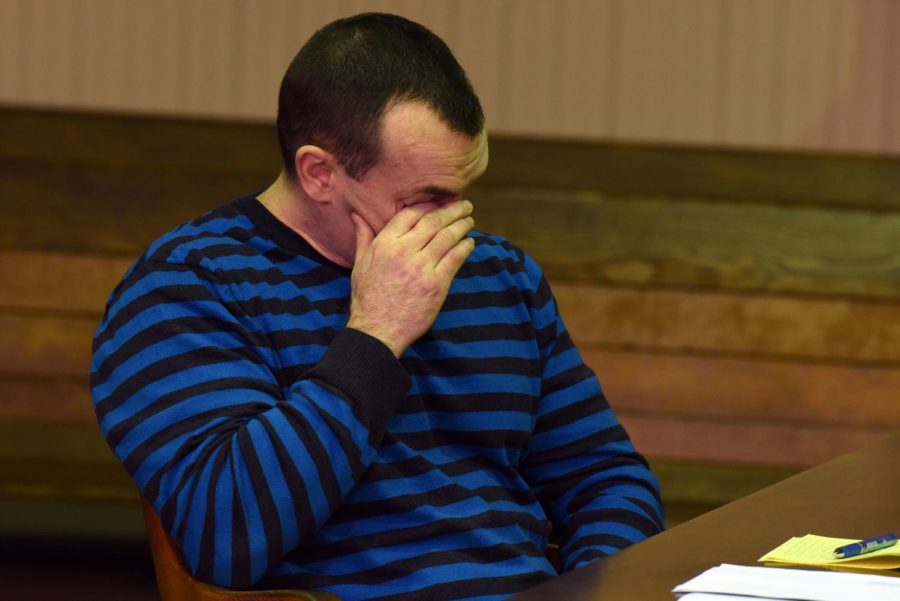 After a week full of emotions, testimonies and presented evidence, it took the jury less than an hour of deliberation to find John J. Iden, Jr. guilty of all six charges in his case against the State of Ohio from an occurrence that happened in 1998.
Iden was charged with one count of rape, one count of attempted murder, one count of felonious assault and three counts of kidnapping, one of those counts had a specification of sexual motivation.
Witnesses who took the stand earlier in the week claiming that Iden had also sexually assaulted them lined the benches in the back of the court next to the victim who cried as the Clerk of Courts, Todd Bickle, read that the jury found Iden guilty of every charge.
During closing statements, Assistant Prosecuting Attorney Ron Welch reiterated that the five women who were also assaulted by Iden were there to establish that the victim was not the first person he had assault, though none of the charges pertained to their encounters with Iden.
Until his sentencing date, which is not set at the time of publication, Iden will be held in the Muskingum County Jail without bond.
A previous version of this story stated that Iden was charged with three counts of rape.