Former Kimble's Meat Market building catches fire Wednesday afternoon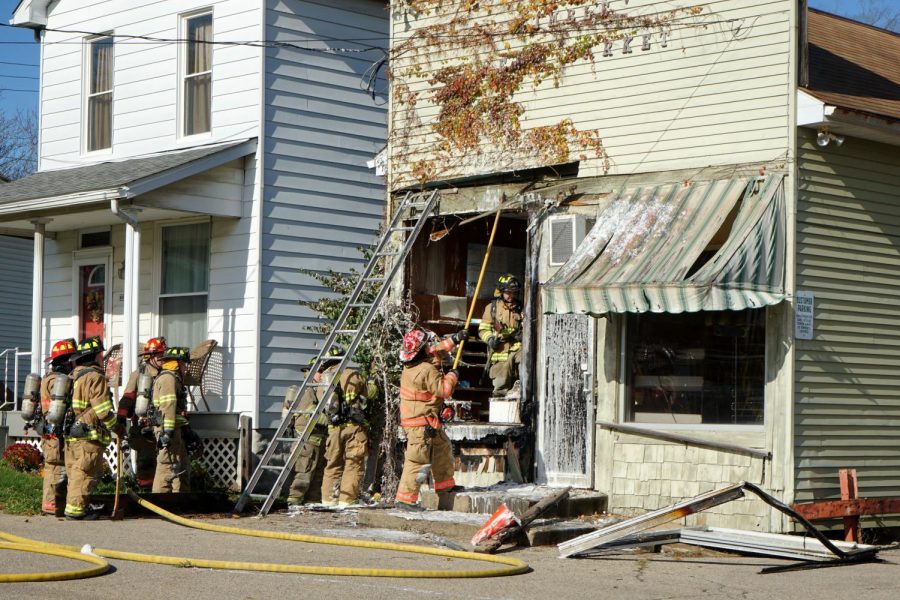 The Zanesville Fire Department responded to a commercial fire just before 1:30 p.m. Wednesday at 965 McIntire Ave.
"Upon arrival, fire seemed to be exterior of the building," Interim Fire Chief Doug Hobson said. "Engine 3 got on scene pretty quick, was able to knock the fire down."
The front windows of the building were torn out in order to completely extinguish the fire, Hobson said.
Firefighters did search the building for anyone that may have been inside, but firefighters said that no one has occupied the building for about 10 years.
No one was in the building, and no injuries were sustained.
"We're digging it out, it appears to be an exterior fire that started, we're just trying to figure out at this time why it started outside of the structure," Hobson said.
The fire department is working to find the owner of the building, as the last documented owner was from 2006. The building maintenance department is boarding the building up until the owner can be reached, Hobson said.
The cause of the fire is currently unknown. The Zanesville Fire Department is currently investigating the fire, and the Fire Marshals will not be called in for assistance.
Zanesville Police Department assisted with traffic, and Value Care Ambulance was also on scene for the firefighters safety.