Driver hits pizza shop pillars, runs into tree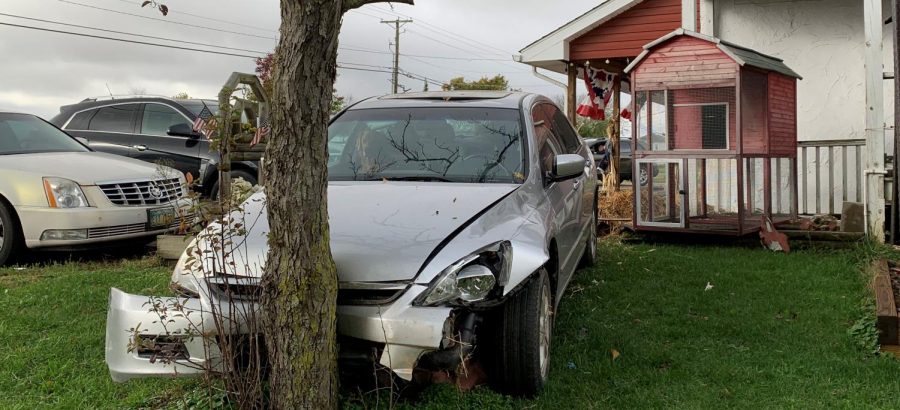 A man and his two dogs traveling east along W. Third Street in Frazeysburg in a silver Honda Accord veered off the road striking a utility pole, running through three pillars supporting the awning of Frazeysburg Pizza and ending when the car hit a tree Friday morning.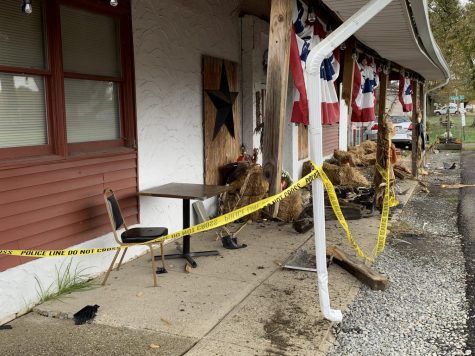 Ann Cline, owner of Frazeysburg Pizza, said the man sustained minor injuries and was taken to Newark Hospital by Frazeysburg EMS.
Frazeysburg Police Chief Eli Bourne confirmed Cline's details.
Bourne said that Jack Dickerson, 76, lost control of his vehicle due to medical issues.
While the pizza shop will be closed Friday due to the damages, Cline was thankful that the situation wasn't worse.
"This building can be replaced, a human life can not," she said.
Over the summer, Cline wanted to remove the tree beside the shop but decided to leave it in. If she had removed the tree, the man would have hit the trailer across the street, she said.
Cline said that someone was on their way to pick up the man's dogs. Bourne added that both dogs were unharmed during the crash.
Frazeysburg Pizza will be closed Friday but may reopen Saturday.