Friday's multi-county pursuit suspect dies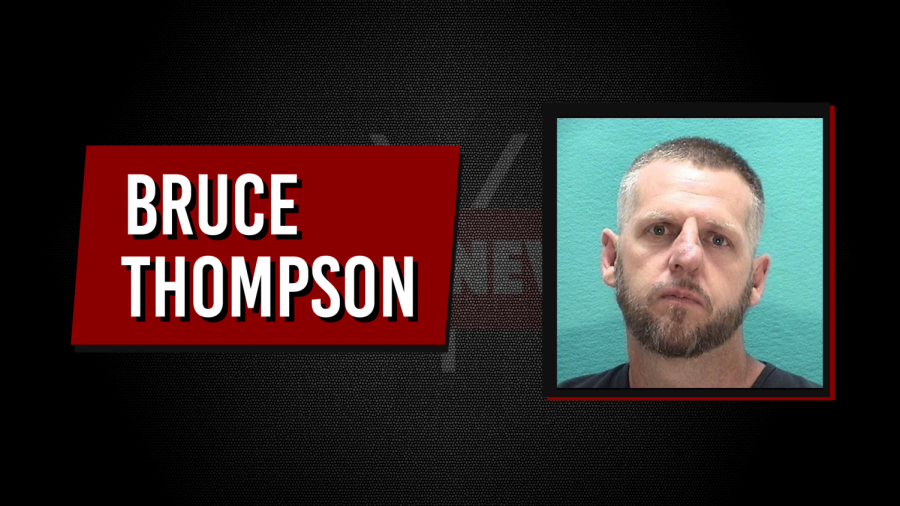 The man who led authorities Friday's multi-county pursuit while assaulting two women and kidnapping a child along the way has died.
The incident began when recently released convict Bruce Thompson, 41, showed up at his ex-girlfriend's Roseville home.
It ended when Thompson shot himself in the cemetery where his mother is buried off Virginia Ridge Road in Muskingum County.
He was taken by MedFlight to Genesis Hospital in Zanesville as his condition was too critical to be transported to Columbus, Muskingum County Matt Lutz said Friday.
Thompson died Saturday, Oct.13, due to his self-inflicted injuries, according to a press release from the Morgan County Sheriff's Office.
Around 9:30 a.m. Friday, Thompson showed up at his ex-girlfriend's home in Roseville to ask for a ride after his car broke down, a Crooksville Police Officer said.
Originally, the ex-girlfriend declined Thompson's request for a ride, but was later persuaded, the Crooksville Officer said. During the exchange between the two, Thompson held the ex-girlfriend at knifepoint, but it's unclear when the knife came into play.
While driving, the woman convinced Thompson to let her stop for cigarettes at the Shell gas station in Roseville.
From inside, the woman was able to alert the cashier of the situation, who then repeatedly declined the woman's card until deputies arrived, a Crooksville Police Officer said.
The cashier, who was later identified as Heather Gilliland, did not want to be recognized for her actions, but knew the woman needed help and did what she could to aid in the situation.
Upon Muskingum County deputies' arrival, Thompson fled the scene in the woman's car. Thompson escaped authorities and Morgan County Sheriff's Office was altered to be on the lookout for Thompson and the stolen Nissan Altima he was driving.
Around 12 p.m., Morgan County Sheriff's Office received a call from a woman who claimed she and her baby were taken from her home at gunpoint and forced into a car. The man who kidnapped them drove to a dead end township road, took the woman and baby to a field, sexually assaulted the woman and left them there. The woman walked to the closest home and called police. The victim later identified the man as Bruce Thompson from a photo, according to the release.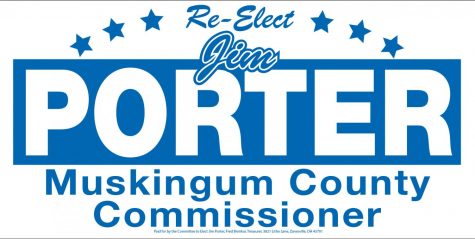 Another call came into the Morgan County Sheriff's Office around 2 p.m. from a third woman who lived near the Morgan-Muskingum County line stating that Thompson ran out of gas in her driveway. He asked the woman to take him to the cemetery off Virginia Ridge Road and told her she could contact police afterwards, according to the release.
Both the Muskingum and Morgan County Sheriff's Offices, as well as other local agencies responded to the cemetery location where Thompson was found with a self-inflicted gunshot wound, according to the release.
A few years prior to this incident, Thompson was charged in Licking County with aggravated burglary, kidnapping, two counts of assault and domestic violence.
Thompson was released from the Southern Ohio Correctional Facility on Aug. 14 after being convicted of those felony and misdemeanor charges back in 2015. He was originally set to be released in September 2019 but was judicially released early by more than a year. 
According to a Licking County Courthouse employee, inmates can be released from prison at the discretion of the judge with specific stipulations.
While the stipulations can mean a person is placed on parole or supervised by a probation officer, Thompson was released unsupervised, according to an employee at the Southern Ohio Correctional facility.
On Friday, Lutz said that Thompson had ties to Morgan County, who would be handling the majority of the case as many of the crimes occurred in its limits.