Tri-Valley asserts more MVL dominance with 20-19 overtime win over Sheridan
When titans clash, the ground will rumble.
That's just what happened as Tri-Valley junior kicker Kaden Bay stepped into a kick for an extra point in overtime. From the moment it left his foot, the only sound that could be heard was the gentle clinks of bugs bouncing off the stadium lights.
As the ball hit the net behind the posts, however, the ground seemed to shake. In a game that featured one of the best passers in the Muskingum Valley League in Ethan Heller of Sheridan and the intimidating defense of Tri-Valley, it was plenty of unsung heroes who stepped up to give the Scotties the win.
Bay's kick was redemption for an earlier miss at the end of regulation that would have likely given his team the game without the extra time on the clock. Even after sinking two field goals earlier on, that miss did not get too far into the head of the night's most unlikely hero.
"When I missed (the first one), my heart just dropped," he said after the game. "I thought I lost us the game. But then, my boys picked me back up and they gave me another chance. That's the reason I made it. Because of them."
The score that set up the walkoff kick was a Blake Sands touchdown plunge from five yards out, who was another on the list of names who stepped up when needed. Sands toted the ball 19 times against Sheridan, producing just 48 yards, but putting forth the most important run of the night when it was needed.
The Generals rushing attack was thrown out of whack from the early going, as the normally fleet-footed Heller was sacked twice and dropped multiple times behind the line of scrimmage on rushes, going backwards 13 yards on 11 carries. As a team, Sheridan did little against a daunting Tri-Valley defensive line, pounding out just 58 yards on 28 total carries.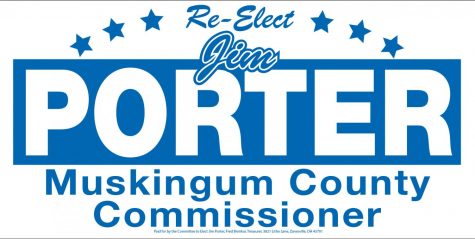 Heller, who went 15-for-29 for 209 yards with one pick and one touchdown, was overshadowed by Aiden Fritter, who managed the game in every way he had to. Fritter did not throw a touchdown pass, but his 18-for-25 statline for 171 yards, plus 13 carries for 53 yards and a score were all the guidance the Scotties needed.
Arguably Fritter's biggest play of the night came on a trick play, when Luke Fargus tossed a swing pass to his teammate, who then hoisted the ball 33 yards upfield to receiver Keaton Williams, setting up a field goal that gave Tri-Valley a 10-7 lead.
Sheridan found the end zone first on a 8-yard improvisation from Heller, and eventually through the air when Jacob Rhodes found the end zone off a screen pass. The speedy receiver earned bonus points for toughness against the Scotties, but was knocked out of the game in overtime after a few hard shots in regulation finally caught up to him.
Heller ran in for another score in overtime, but Tri-Valley capitalized on far too many missed opportunities by the Generals, including a handful of misses from kicker Cole Castro.
"There was a couple times there near the end I wasn't real sure we were going to pull this out," coach Kevin Fell said. "Like when they scored and had it 13-13 and lined up for the extra point. But, sometimes a kicking game goes bad. That's what happened tonight."
Castro played well on offense, hauling in four passes for 50 yards and intercepting a pass in the first half. Rhodes put on a dominant performance with eight receptions for 104 yards and a score, as well as two carries for 19 yards.
Tri-Valley now has a firm grasp on the first overall spot in the MVL, and will face 4-3 John Glenn before meeting 0-7 West Muskingum and 4-3 Maysville. Anything is possible in football, but the path to another conference title is obtainable. Sheridan, meanwhile, still holds plenty of playoff potential at 6-1 and will face New Lexington next week.
The question that has been asked so many times before is still up for debate — who can stop the Scotties?