Muskingum County schools receiving portion of $12 million School Safety Grant
Some Muskingum County Schools are amongst the recipients of a School Safety Training Grant funded through the Attorney General.
Each Ohio public school, chartered non-public school or schools operated by county boards of developmental disabilities is receiving at least a $2,500 grant for school safety programs and training. The money is distributed proportionately based on enrollment numbers.
The $12 million grant that is being distributed to more than 1,700 Ohio school is funded through appropriations made by the Ohio legislature as part of House Bill 318, according to a media release from the office of Attorney General Mike DeWine.
"Ohio's students are entitled to feel safe when the school bell rings, and this funding will impact children by boosting safety measures at more than 1,700 schools across the state," DeWine said in the release.  "Schools will have the flexibility to use these grants for things like training for school resource officers, safety and security materials, and programs to identify and help students who may be struggling with their mental health."
Participating schools and county boards are required to work in cooperation with their local law enforcement agencies to use the funding in the best way possible.
DeWine mailed a letter to each institution receiving funds with a full list of requirements and details. The letter specifies that each school must use the appropriated funds between Oct. 1, 2018 and June 30, 2019, according to the release.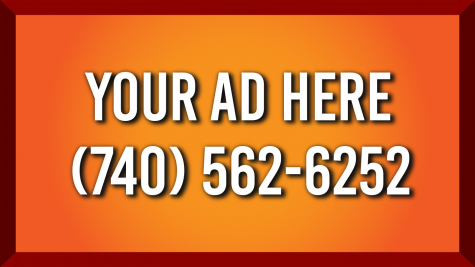 Additionally, the letter encourages schools to take advantage of two newly launched school safety programs out of the Attorney General's office.
The first is Active Shooter Response: An Educator's Guide. It's a 25-part small video series that was produced by the Attorney General's Ohio Peace Officer Training Academy "to aid educators in preparing for and reacting to a potentially violent school incident, such as a school shooting," according to the release.
The second is Emergency Management Plan Aerial Photographs. Agents with the Attorney General's Ohio Bureau of Criminal Investigation use drones to take free aerial-view photographs of schools to be included in the school's emergency management plans.
Muskingum County schools on the recipient list include:
Foxfire High School receiving $2,500.00

Franklin Local Community School

receiving 

$2,500

Starlight School receiving $2,500.00

Zanesville Community School receiving $2,500.00

Zanesville Seventh-Day Advent receiving $2,500.00

West Muskingum Local Schools receiving $7,983.45

Franklin Local Schools receiving $10,644.60

East Muskingum Local Schools receiving $11,752.00

Maysville Local Schools receiving $12,492.15

Tri-Valley Local Schools receiving $17,023.45

Zanesville City Schools receiving $17,904.85