The Joseph Clifford effect
Joseph Clifford the track star has helped create Joseph Clifford the football stud.
Known for lightning fast speed on the outside as a wide receiver and sneaky enough to squeak through space on screen passes, the senior for John Glenn has more than just football accolades under his belt. As a junior, Clifford pulled off a pair of state titles in the 110 and 300-meter hurdles in Columbus after picking up the events as a sophomore.
Opening up the 2018 season, Clifford exploded into the spotlight, picking up over 100 yards receiving with two touchdowns, along with a 51-yard touchdown run against Meadowbrook to put the Muskies right on the cusp of victory. Since then, his numbers have been tampered a bit, but there's a reason for that.
Teams have noticed just how disruptive the 6-foot receiver can be. Philo coach Dirk Lincicome talked about how difficult it can be for teams to formulate a plan to defend John Glenn's wide receivers thanks to his impact.
"Obviously the Clifford kid is a phenomenal athlete," he said. "Probably the best athlete in the MVL, or amongst the best in the MVL at least. The rest of their receivers complement him very well, because if you single up on him, or double up on him, somebody else is going to be open."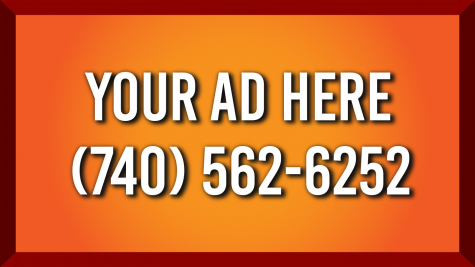 Clearly, other players produce at a high level for the Muskies in the passing game, including Reece Perkins, Gavin Thompson and Ben Larson, who caught a late touchdown against the Electrics Friday to bring John Glenn within striking distance. But, going back through the game film reveals a few plays by Clifford that propelled the Muskies.
Racking up the most yards receiving by any player (62), Clifford caught a key reception after a Philo fumble that set the Muskies up in a goal-to-go situation. On multiple plays, the Electrics defense cheated over to his side of the field, trying to cut off passing lanes, only to be burnt by another receiver deep.
Philo succeeded in keeping the ball away from Clifford on kickoffs, but his lone punt return set up the Muskies on the other side on the 50-yard line.
Drawing all kinds of attention from opposing teams has done little to waver his confidence.
"The way I take that … it's a compliment," he said. "If teams do that, it just leads me to take more away from there team, which opens up more for my team to get the ball and get places."
There's plenty of time left in the season for Clifford to produce another huge performance like he did in Week 1. And from here on out, it's safe to assume all teams will have his name circled and in bold letters in their defensive playbooks.