Tri-Valley comes back from halftime deficit to edge Zanesville, 34-26
Facing a 20-12 halftime deficit, the Tri-Valley offense needed a spark to respond to a pair of Zanesville scores that gave the Blue Devils the lead at halftime.
That spark came thanks to quarterback Luke Fargus and wide receiver Blayze Taylor.
Early in the third quarter, Fargus went back to pass just across the 50-yard line. Taylor streaked down the sideline, hauled in the ball and beat his man to the end zone, which was immediately followed up by a two-point conversion from the senior quarterback.
But it was far from just Fargus and Taylor's night.
Although the pair went 9-for-14, 142 yards and a touchdown and six receptions, 139 yards and a score, respectively, the night belonged to the rushing combination of running back Jordan Pantaleo and quarterback Aiden Fritter. Between the two, the Scotties picked up 210 yards on 27 rushes and three scores, two of which came from the Tri-Valley ball carrier.
It was a night of ups-and-downs for both sides, from penalties to missed assignments. But neither wavered, even late in the contest after a physical game throughout.
Head coach Kevin Fell was happy to see his team come out on top, but he was realistic in how he felt about the performance as a whole after the final whistle.
"We played as hard as we could play … we didn't play very well at times," he said. "We made some mistakes, but, you know, whenever you get yourself buried 20 to 12 at the half and come back and play a pretty good second half, then you gotta be pretty proud of the kids."
Fell was most upset by the penalty bug that bit his team, namely with a pair of unnecessary roughness calls. Although the first one elicited no real response from the Hall of Famer, the second drew him out onto the field and near the referees, who promptly threw another flag while he shouted.
Both sides kept plenty of laundry flying at all times, as the Blue Devils were flagged 12 times for 105 yards, while the Scotties picked up 13 flags for 130 yards. Both sides picked up flags that drew boos from the opposing crowds, including a kick-catch interference call on Zanesville which ended up as a big hit on the Tri-Valley returner, and a penalty on the Scotties for a hard shot to Blue Devils' quarterback Ben Everson that sent shockwaves that could be heard all the way back on Maple Avenue.
Even with the hard hit, Everson finished out the night, completing 18 of his 28 passed for 158 yards and three touchdowns, as well as 54 yards on 14 carries. Running back Jalen Haley, who was a busy man all night, picked up 72 yards on 16 carries and a score.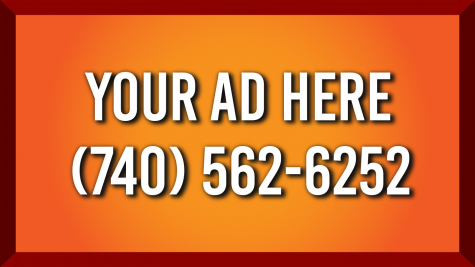 Wide receiver Andrew Church hauled in four passes for 77 yards. His lone touchdown receptions gave Zanesville its 20-12 lead at the midway point.
Fell handed out plenty of respect for their rivals, from their special teams all the way down to the offensive line.
"I thought Zanesville played a hell of a game," Fell said. "I thought they did a tremendous job. They hung tough all the way to the end. I guess that's what these games are all about."
Defensively, both sides gave up big yardage to their opponents. But the Scotties were a much more brutal attack to endure when they had possession of the ball, reeling off 471 yards to the Blue Devils' 336. Tri-Valley only had to punt the ball twice all night.
Even with his team winning the yardage battle, Fell was still disappointed in the amount of plays that went for large chunks of yards.
"We are not a physical defense," he said. "We're playing a lot of kids, and they're playing really hard. (But) if you want to run right at us, we have a hard time. I thought their quarterback did a great job. He was outside us all night."
Looking ahead, the Scotties now move to 3-0, with Crooksville waiting next week. Zanesville will face River View, in a pair of games that promise to bring tightly fought contests.
One thing remains certain as the dust clears in Dresden — Muskingum County has a pair of extremely talented football teams just a few miles apart.