Trump claims Kasich hurt Balderson in race, elicits laughable reponse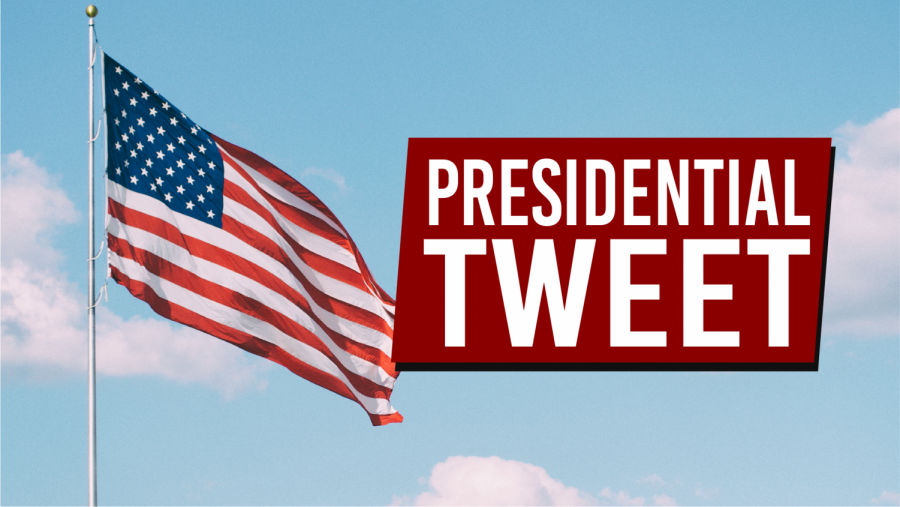 Balderson took pride in his endorsements from both President Trump and Governor Kasich during a visit to Zanesville.
At approximately 8 a.m. today, President Donald Trump made a tweet regarding both Ohio Governor Kasich and Senator Troy Balderson who unofficially won the race for U.S. Representative from the 12th Congressional District.
Trump claimed that Kasich "hurt Troy Balderson's recent win by tamping down enthusiasm for an otherwise great candidate."
While Trump claims that Kasich damaged a "big win" for Balderson, Kasich officially endorsed the republican candidate on July 26.
"We share views on many issues, including trade, national security and ending family separation at the border," Kasich's official statement said. "I will be voting for Troy and am proud to endorse him."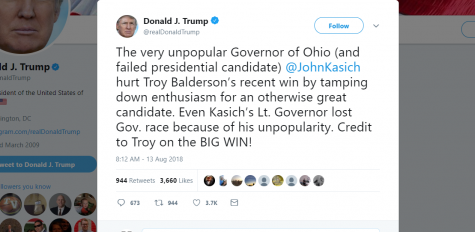 As of 11:52 a.m. Eastern Time, Kasich responded to Trump's tweet with a GIF of Vladimir Putin laughing.
During a visit to Zanesville, Balderson was prideful in being endorsed by Trump and Kasich who have a history of disagreements.
"I'm the only guy in the country right now that has got Donald Trump's endorsement and Governor John Kasich's endorsement," said Balderson. "I think that speaks largely to what that means about me."
Requests for comment from Troy Balderson has not been returned.