Furry Friend Friday: A family will 'Lovey' her
This week's Furry Friend Friday is a Terrier-mix named Lovey.
The Muskingum County Dog Warden and Adoption Center found Lovey as a stray. She was brought into the center about two months ago and has won the hearts of volunteers ever since.
The name "Lovey" came from a volunteer that said the furry-friend was an immediately sweet and loving dog upon arriving at the adoption center.
"She's very sweet," Deputy Dog Warden, Joshua Martinez, said. "She gets along with every dog she encounters here."
Lovey is approximately one-and-a-half years old. She knows how to sit and is working on learning to shake.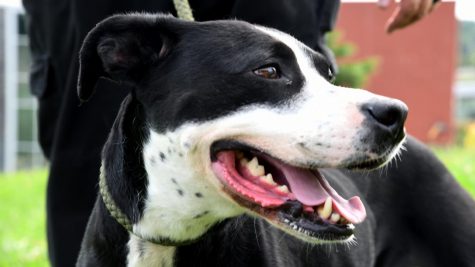 "In the mornings she's got a wiggle butt," Martinez said. "She sees you and her whole body just wiggles."
She is ready to find a family that's just as sweet as she is. She does well with other dogs and children, although she has not been cat tested. Martinez said she could be cat tested before being adopted.
People interested in visiting Lovey are encouraged to call the adoption center to set up a greeting time. Families are encouraged to bring their children and other dogs to acclimate during the visit.
To contact the Muskingum County Dog Warden and Adoption Center call 740.453.0273.