Trump takes credit for Balderson's win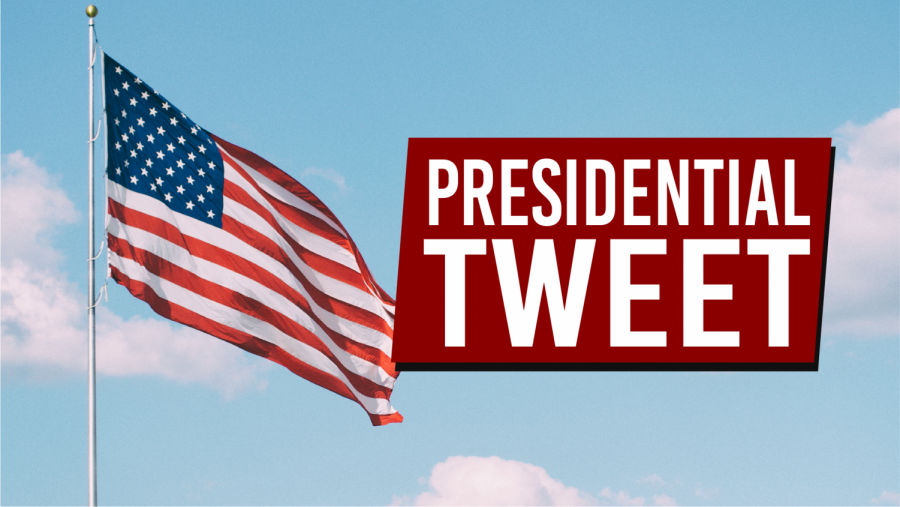 President Donald Trump is taking credit for helping Republican Troy Balderson win Ohio's 12th Congressional District during Tuesday's special election.
Trump tweeted that Balderson was losing by a nearly 50% margin in the early voting period, but after endorsing Balderson and campaigning for him in Ohio, those numbers changed in Balderson's favor.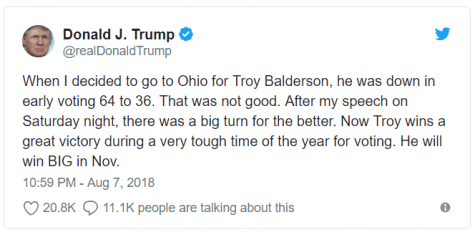 The President has been a vocal supporter of Balderson throughout the race, even making a stop in Columbus over the weekend.
During a visit in Zanesville last week, Balderson said he was looking forward to meeting the President in Columbus and looking forward to supporting Trump in D.C.
"I support President Trump's economic agenda because that's how things happen," said Balderson. "When people have jobs, things happen. When business owners and businesses operate on an open, competitive market, that also allows them to expand."
In a very tight race until the end, Balderson walked away victorious, winning with 101,574 votes to Democrat Danny O'Connor's 99,820.
In a follow up tweet, Trump congratulated Balderson on his win.

While Balderson may be the newest representative, the same position will appear on the November election ballot as this election was a special case due to a vacancy.