Winter Storm Elliott impacts local region during Christmas holiday, minimal damage
An arctic blast, unofficially termed Winter Storm Elliott, plagued Ohio and most of the nation with below-zero temperatures over the Christmas weekend.
Fortunately, for many local residents, the snow and ice only caused limited and short-lived power outages, however, many local businesses closed early or didn't open at all as Muskingum County was at a Level 2 Snow Emergency during parts of the holiday.
Numerous vehicle crashes, a few structure fires and a plethora of burst pipes kept first responders busy and challenged them with how to keep their crews warm in outside weather with windchills reaching the negative double digits – unique difficulties such as inoperable hydrants and frozen water supplies also forced crews to become resourceful at dealing with the rarely encounter situation such cold weather brought.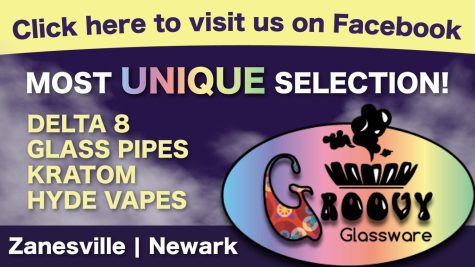 Many said they wanted a white Christmas, snow on the ground, to signify the Christmas Holiday and they sure got it. While Muskingum County didn't get the blizzard some had predicted, such as what struck Buffalo, New York, frozen ice made roadways extremely dangerous and caused many flights to be canceled and families to forgo family gatherings, not wanting relatives to risk traveling on slippery roadways.
Southwest Airlines, for example, had one of the most impactful interruptions in the company's history, started by Winter Storm Elliott, outdated software caused a cascading failure that prevented many from making it home to Ohio or able to travel outside the Buckeye State to visit family and friends.
Muskingum County Sheriff Matt Lutz initially placed the county on a Level 1 Snow Emergency, however, as roadway conditions worsened he updated it to a Level 2. Some counties to the west, such as Licking County, which got hit worse, had their roadways closed to the public for a short while, a Level 3 Snow Emergency, to combat the dozens upon dozens of crashes that were happening in quick succession one after another.
As the arctic blast pushed near record-low temperatures around the region, some utilities experienced minor outages. Guernsey-Muskingum Electric, for example, had a small outage in the Duncan Falls area that was quickly fixed. Other small neighborhood-level outages were reported, mostly due to trees falling on power lines, temporarily knocking out services.
As the storm approached Friday morning, many local businesses in an abundance of caution chose not to open, or if they did, did so with limited hours. As many had already planned to close early on Saturday for Christmas Eve and remain closed on Sunday for Christmas, disruptions were minimal.
Due to temperatures, which in Zanesville reached roughly negative five degrees Fahrenheit, not considering windchill, electric grid operators became concerned rolling blackouts may have been necessary due to increasing demands while some generation stations were going offline. In Ohio though, that threat never materialized.
National Trails Fire Department along with other local departments responded to a house fire along the Muskingum County and Licking County line Friday and was met with difficulties in keeping firefighters warm as well as issues with hydrants not being operational and water freezing before it could be laid on the blaze.
Crashes also plagued affected areas throughout the multi-state region, including taking the lives of four persons in a large pileup on the Ohio Turnpike, which closed it for quite some time.
Officials warn residents to be prepared when such storms are expected by keeping vehicles' gas tanks filled, flashlights with working batteries readily available, supplies such as nonperishable foods and water fully stocked as well as materials such as blankets for all members of the household to stay warm if heat sources such as fireplaces or furnaces go out.
Many local readers, both at residential structures and businesses, reported burst pipes happening throughout the weekend, which released water and damaged an unreported amount of property.