College student who killed newborn infant may get parole, avoid life sentence
A former Muskingum University student who killed her child, leaving it in a trash can alongside her sorority house, may receive a lighter sentence after the Ohio Supreme Court recently agreed to allow additional information to be considered in the sentencing process.
Emile Weaver, now 27-years-old, could go from a life sentence, without the possibility of parole, to serving as little as only roughly 20 years behind bars, a prospect that has greatly upset many local residents.
More alarming, many concerned citizens say, is that Weaver's attorney is attempting to have the case resentenced by an out-of-county judge who may be more likely than not to substantially adjust her sentence, a judge not elected or able to be held accountable by local voters.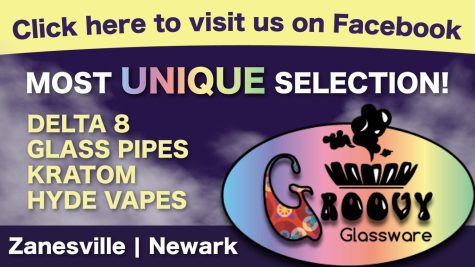 As previously reported by campus, local, state, national and global media, Emile Weaver was a 20-year-old sophomore at Muskingum University who was convicted by a local jury of aggravated murder for the killing of her newborn child at trial in 2016. She was also found guilty of abuse of a corpse and tampering with evidence.
While Y-City News began publication in 2018, both current and former reporters have covered the case of Weaver prior to our outlet's creation for Muskingum University's campus newspaper and television station, The Black & Magenta and The Orbit, respectively.
The body of Weaver's child was discovered by members of her sorority, Delta Gamma Theta, on April 22, 2015, in a trash can outside their sorority house. It would later be discovered that Weaver birthed her daughter alone that morning and tied the baby in a trash bag – she had known she was pregnant. The coroner ruled that the infant had died of asphyxiation – Weaver was indicted that summer.
Muskingum County Judge Mark Fleegle presided over the trial and after the jury returned its guilty verdicts, sentenced Weaver to life without parole. Before her case was heard, Weaver's attorneys argued she wasn't competent to stand trial, after her conviction, Weaver would appeal various aspects of both the trial and her sentence, including arguing that she had ineffective counsel as well as fighting against the life sentence, which included arguments that weren't fully originally made at sentencing, such as expert testimony on why young woman sometimes take part in killing their children hours after birth, a medical terminology called neonaticide.
Ultimately, the matter made its way to the Ohio Supreme Court, which chose to hear the case. The decision at hand was whether Judge Fleegle should be removed, allowing another judge to consider her postconviction relief.
Weaver's attorney argued that Fleegle was biased by not allowing Dr. Diana Barnes to be considered an expert.
The arguments made by prosecutors, Weaver's defense, the doctor and Fleegle were all reported in an extensively detailed piece by Y-City News in early 2019: click here to read that article. 
In a recent split decision, the Supreme Court ruled that Weaver deserved to have another judge hear her case and decide if her sentence of life without parole should be overturned in favor of a lighter prison term.
"For the foregoing reasons, we reverse the judgment of the Fifth District Court of Appeals and remand the cause to the trial court for a new sentencing hearing and for assignment to another trial judge of that court," wrote the majority.
As Muskingum County's Court of Common Pleas only has two judges, Judge Kelly Cottrill would be the one assigned to resentence Weaver.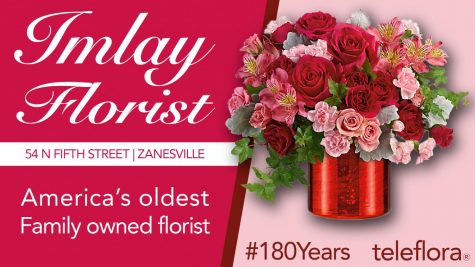 The reassignment creates a conflict, Weaver's attorney has argued in court filings, due to Cottrill's history for how he came to his judicial position. That motion has been dismissed by the Ohio Supreme Court for filing prematurely, but will likely soon be refiled at the appropriate time.
In the early 2000s, another Muskingum University student, Jennifer Bryan, killed her child, coincidentally enough, in a very similar manner as Weaver. She was charged and Judge Howard Zwelling sentenced her to three years in prison – she only served a few months.
The college faced criticism for not doing more to educate students on Ohio's Safe Surrender Law between the two cases, which was enacted in 2001 and allows parents to legally abandon a newborn within 72 hours of the child's birth. Following the second incident, the university now takes many proactive steps to ensure students know about their options, should they become pregnant, and wish to keep the child during pregnancy, providing details such as where and how they can go about surrendering it.
Zwelling, who had previously served 16 years as Zanesville's Municipal Court Judge, was a Democrat in a mostly historically Republican County. After serving most of his first term on the Court of Common Pleas, Zwelling was challenged by Cottrill, who at that time was a county court judge and more importantly a Republican. The race was close, Cottrill ended up securing 52% of the vote, or 19,360 ballots, to Zwelling's 17,827, a spread of only 1,533 votes.
One of the contentious issues during that election in the Fall of 2004 was Zwelling's recent sentencing of Bryan.
"I'm a conservative, no-nonsense, tough-on-crime judge. My opponent is not," Cottrill told the Zanesville Times Recorder in October of 2004. "I hold convicted defendants accountable and responsible for their actions. It takes work to do that."
From various local archives reviewed by Y-City News, it doesn't appear Cottrill ever directly cited the sentencing of Bryan, but letters to the editor were published expressing local citizens' concerns over the short sentence she received during that fall.
On Monday, Ohio Supreme Court Chief Justice Maureen O'Connor deprived Judge Cottrill of having any authority to preside over the proceedings until she can rule on the motion from Weaver's defense team, though it appears that motion was filed prematurely as well. If refiled at the appropriate time, Cottrill will also have the opportunity to respond, but its extremely likely that O'Connor, a Republican herself, who voted along with her other Democrat colleagues on the bench to remove Judge Fleegle from Weaver's case, will in an abundance of a perception of fairness and neutrality, not allow Cottrill to be the one to resentence Weaver, who unlike Fleegle, will still be eligible for another term, though it's very likely, as was the case in this year's election, that Cottrill will run uncontested, if he chooses to continue on the bench in another six years.
Should that filing be resubmitted, that will leave Muskingum County without another eligible locally elected Court of Common Pleas judge to resentence Weaver and give Chief Justice O'Connor the ability to select who will serve that role. Traditionally, at least in our local region, O'Connor typically appoints retired Franklin County Judge Daniel Hogan to serve. She could, however, at least theoretically, appoint another sitting local judge, of which there are multiple.
Unlike in federal court, which is subjective to the Federal Sentencing Guidelines, to ensure the uniformity of sentences across the 94 federal districts, defendants in Ohio often see large variations in sentencings from county to county, something the Ohio Supreme Court is trying to bring attention to and potentially combat with sentencing databases that collect sentencing data and defendant demographics in the various 88 counties.
An initiative being considered by the state legislature is a means by which a total financial cost is connected to each sentence so that the public can see a given overall projected expense of incarceration for each inmate. In the case of Emile Weaver, assuming she does spend the rest of her natural life in prison, and assuming she lives to the average age of 75 years, she will cost Ohio taxpayers roughly $1.5 million, without adjusting for inflation.
The issue of Weaver's actions are also complicated by the extreme range of abortion allowance or denial in the United States. In the nation's capital, for example, there is no ban or limit on abortion, regardless of the term, which while extremely rare, would allow a pregnant woman to terminate a perfectly healthy child at the 40-week mark. In contrast, Ohio bans most abortions at 22 weeks, though many county prosecutors, such as Cuyahoga County Prosecutor Michael O'Malley, have pledged to not prosecute anyone, including the doctors, who violate the law on the matter. In some states such as California, some prosecutors, citing developing research on the study of neonaticide, have declined to bring charges against women who kill their children or leave them to die within minutes or hours of birth.
The Weaver Prosecution became one of the last cases tried by then Muskingum County Prosecutor Michael Haddox, who subsequently moved to a more administrative role allowing his top assistants, such as Prosecutor John Litle and Prosecutor Ron Welch, to take on more in-court appearances of even the top cases, the latter of which replaced Haddox as the county's elected prosecutor in 2021.
"The State is extremely disappointed with the decision of the Supreme Court; however, we are confident the next court to sentence this remorseless murderer will reach the same conclusion as the first sentencing court, and that is that Emile Weaver's crimes were the result of selfish and calculated acts not the result of something beyond her control," Prosecutor Welch said in a released statement upon the Supreme Court's decision to remove Judge Fleegle from the case and allow Weaver to be resentenced.
Judges are not allowed to publically comment on current or prospective cases they may hear before them on the bench, therefore, neither Judge Mark Fleegle nor Judge Kelly Cottrill would be able to provide their perspective on the matter at this time.