Recent I-70 closure's traffic congestion partly due to local 1956 vote for bridges, highway
A construction incident that trapped a worker for hours and closed both east and west bound lanes of Interstate 70 through Zanesville demonstrated Wednesday how a nearly 60 year old decision to run the interstate through the town's core, which had good intentions, also has the capability to essentially shut the city down in times of crisis.
Diligent work by first responders and medical personnel freed the construction worker and he is reportedly now in non-life-threatening condition. His family asks that local residents consider donating blood as it has played a vital role in both his rescue and recovery.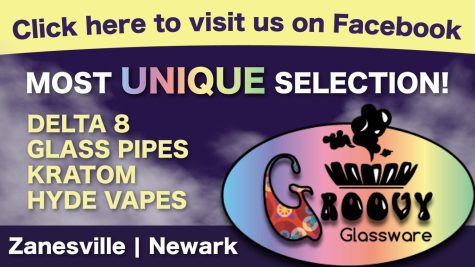 With the introduction of the Interstate Highway System in the 1950s and 1960s, Americans looked onward with great hopes that the limited access roadway would decrease travel times, allowing further travel for both work and pleasure, this at a time when more families than ever had an automobile.
The development, estimated to have cost roughly half-a-trillion-dollars in today's valuation, became the ignition point that furthered urban sprawl, marked the end of travel by rail and was responsible for the destruction of numerous minority-owned homes, businesses and communities. It did, however, mark a new era in personal freedom, cross-country road trips, greater economic earning capabilities and the faster-than-ever transport of goods.
Intended to serve both civilian and military needs, the Interstate Highway System was the brainchild of numerous previous endeavors both in the United States and abroad, such as Germany's Autobahn, which as seen during the Second World War, proved invaluable when rail lines were attacked and destroyed, also allowing military vehicles of all types the ability to more quickly advance while having logistic lines follow closely behind without delay.
Many cities across the country also saw it as an economic driver and desperately wanted one of the routes to pass by their municipality. Often the case was that large cities were the destination, with routes going into their downtown cores, while medium-sized and smaller towns were diverted around, both as a costs saving method and to more quickly build out the routes.
Initially, I-70 was going to run south of Zanesville, diverting the city entirely, as was done with Newark and Cambridge, however, in 1956 Muskingum County voters took to the polls to vote in favor of the route coming through downtown Zanesville, with a quarter of the additional expense being picked up by local taxpayers. Indeed, Zanesville is the only community, besides Columbus, along I-70 in Ohio that wasn't bypassed between Wheeling, West Virginia and Richmond, Indiana. One of the struggles at the time was that U.S. Route 40 came directly through Zanesville, along Main Street and the city's business district, and congestion was quite an issue.
The Federal Government made such plans for the route of its interstates in a book called the General Locations of National System of Interstate Highways, which was printed on a yellow cover and became commonly known as the Yellow Book. In Ohio, for example, only four cities were detailed, Cincinnati, Cleveland, Columbus and Toledo, all of which the Interstate was intended to bisect by going through the urban cores. In most other municipalities in Ohio, with Zanesville being one of the only exceptions, the route was diverted around.
One of the first sections of the interstate to be built in Ohio was a roughly 21-mile stretch between Gratiot and Kirkersville, which opened in 1959. One of the last stretches to be constructed was between Zanesville and Gratiot, which opened in 1968.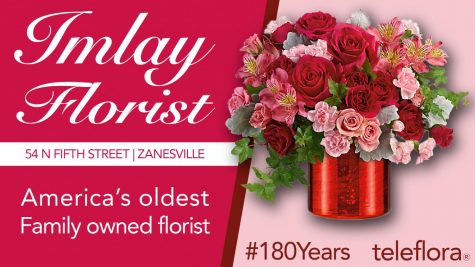 On Wednesday, as has happened in the past on many occasions, both directions of I-70 were closed in downtown Zanesville. Typically, it's due to a crash, in this case, it was due to a construction incident that injured a worker.
With that individual's medical emergency taking priority, officials made the call to close all four lanes coming through Zanesville near Underwood Street. In the eastbound lanes, a medical helicopter was parked ready to airlift the patient. In the westbound lanes, an ambulance was parked. Also around the scene were numerous police cruisers and fire trucks blocking lanes to protect first responders.
The closure, which began at around 4 p.m. Wednesday, required all westbound traffic to get off I-70 at the Adamsville Exit, and all eastbound traffic was forced to get off no later than the 7th Street Exit into downtown. Most mapping software, such as Google Maps, was recommending drivers use Route 40 as an alternative.
In previous cases, when I-70 is shutdown through downtown Zanesville, typically further west, traffic will be diverted off the Interstate via the Underwood Street Exit, onto Adair Avenue, across the Veteran's Memorial Bridge, through its intersection with Linden Avenue, though its intersection with Maple Avenue, south at Blue Avenue and back onto the Interstate.
The crash, which happened as many were getting off or headed to work was also compounded by the fact that the Storybook Christmas Parade was scheduled to take place downtown, including along Main Street, which had become congested with vehicles as drivers worked to get back onto the Interstate. Officials adjusted, pushing the parade back by half-an-hour and shortening the route, many however found themselves in hours-long traffic jams. It took one of our reporters nearly two hours, for example, to travel roughly 1.5 miles down Linden Avenue to cover the parade.
As I-70 through Zanesville undergoes roughly $88 million worth of reconstruction, including the replacement of nearly every bridge, the construction injury incident showcases the need for reliable infrastructure. What would happen, for example, if the bridge carrying I-70 traffic over the Muskingum River was to collapse or be deemed unsafe for travel, such traffic inconveniences could last for months.
As for the construction worker, according to the Ohio State Highway Patrol, he was injured and trapped in an auger, which took hours to get him successfully removed. He was identified as 43-year-old Christopher Siefker of Baltimore, Ohio.
Siefker was transported from the scene by Community Ambulance to Genesis Hospital where he was stabilized and taken to a larger hospital. He underwent a 12-hour surgery and more are expected. The incident remains under investigation.
A family member going by the same last name took to social media to thank everyone for their prayers and support. She also asked that community members consider donating blood, as it played a critical role in Siefker's rescue and ongoing recovery.