Many residents vote early, process explained
With less than a week to go before the election season for 2022 comes to an end, culminating on Election Day, Tuesday, November 8, many local residents are choosing to vote early either by absentee ballot or in person at the Board of Elections in downtown Zanesville.
According to the Muskingum County Board of Elections website, as of Wednesday, November 1, the office has received 7,834 completed ballots – 3,479 of which were cast in person.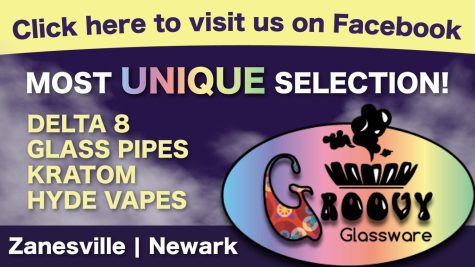 As previously reported by Y-City News, Ohioans have the ability to cast their ballots for a plethora of candidates and issues, including on if Mike DeWine will remain as Governor, as to who will become the State's next U.S. Senator and which of two local candidates will serve as Muskingum County Commissioner for the following four years. There are also two statewide issues and multiple tax levies at the county, township and village levels.
Melissa Bell

: Muskingum County Commissioner candidate profile

John Furek

: Muskingum County Commissioner candidate profile
Early voting began on Wednesday, October 12, which allowed citizens to cast their ballot by mail, referred to as an absentee, or in person downtown at the Board of Elections headquarters.
Data accessible online shows that county residents have already cast 7,834 ballots, but they won't be counted until polls close at 7:30 p.m. on election night. Those early in-person votes and absentee ballots will be some of the first to be tabulated as election officials from the county's various precincts return to the office with ballots cast on Election Day. Typically, officials have unofficial results that same night.
For those who haven't already filed out a ballot, there is still time to vote by absentee or in person, polls will be open from 6:30 a.m. until 7:30 p.m. on Election Day, with precinct locations positioned at various points around the county. Residents, however, must go to their designated polling location to cast a ballot on Election Day. To locate your polling site, click here.
The Secretary of State has mailed every registered Ohio voter an Absentee Application already. Those requests are then mailed in, processed by the Board of Elections and a ballot is sent out. Voters must fill out their ballot and return them either by mail (which cost 84 cents or two Forever Stamps) or by dropping them off at the ballot drop box located directly outside the Board of Elections in downtown Zanesville (627 Market Street). Ballots can be dropped off into the box until the closing of the polls at 7:30 p.m. on Tuesday, November 8, Election Day.
Absentee ballots must be requested by Noon on Saturday, November 5. If mailed back to the Board of Elections, it must be postmarked no later than Monday, November 7, the day before the election.
Those seeking to vote early can also do so by visiting the office downtown through Monday.
For Wednesday, Thursday and Friday, November 2, November 3 and November 4, respectively, extended hours will be from 8 a.m. until 7 p.m.
The office will also be open on the weekend, Saturday, November 5, from 8 a.m. until 4 p.m., and Sunday, November 6, from 1 p.m. until 5 p.m. On Monday, November 7, early voting in-person will be possible from 8 a.m. until 2 p.m. There is no ability to vote in person at the Board of Elections on Election Day, all voting must be done at the precinct locations.
"So if a voter would like to track the progress of their ballot or their absentee application, there is a really neat feature on our website," Elections Specialist Cheryl West explained. Click here for that feature.