Akron drug dealer caught, prosecuted for trafficking poison into community
While many prosecutors and judges in counties across Ohio are giving drug dealers lenient sentences, ignoring the poison they inject into communities and the untold number of overdose deaths they cause, officials involved in the criminal justice system in Muskingum County are setting a more rigid example of what happens when dealers get caught trafficking in the illegal trade.
Nothing is more clear of that than a case heard Wednesday morning in which an Akron drug dealer, who was supplying a local man with drugs to distribute to locate clientele, realized the community he came to doesn't look at drugs the same way that many of those in big cities do, giving offenders chance after chance as they, directly and indirectly, kill users and destroy families.
Marcus McAlister, 24-years-old, had a previous drug trafficking charge and recently pleaded guilty to domestic violence against an intimate partner, he soon realized standing before Judge Kelly Cottrill and adjacent Assistant Prosecutor John Litle that there would be significant prison time for bringing drugs two hours south to a community struggling with an overwhelming drug epidemic.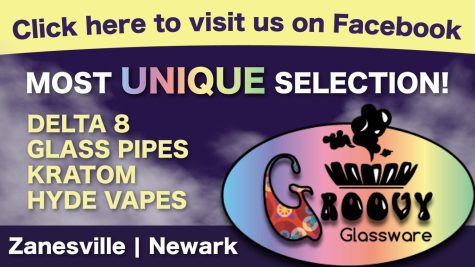 According to testimony in court, McAlister was previously charged with trafficking drugs in the State of West Virginia, instead of taking the opportunity to learn from his mistake and reckon with the lives he had affected, he continued to partake in the illegal drug trade.
McAlister, according to Litle, had been caught in Muskingum County bringing drugs down from Akron and supplying a local dealer, who had every intention to then sell it to local users.
"This case calls for a serious penalty," Litle said discussing the facts of the case before Cottrill for sentencing. In addition to the selling of drugs, McAlister recently pleaded guilty to a domestic violence charge against his wife.
McAlister had punched her in the face, broke her cell phone and slammed her face into a tree, among other things.
Both in addressing the court himself and through his attorney, McAlister said he was remorseful and asked for a second chance, but Cottrill cited how he had already been given one.
"Haven't you already had your second chance," said Cottrill. "You were convicted of selling drugs in the past and then you come to Zanesville to sell drugs while on probation for domestic violence."
Cottrill also made reference to the many opportunities McAlister had had previously and didn't take advantage of including going to college to play football after graduating in 2016 from St. Vincent-St. Mary High School.
"You got high and came down here to sell drugs, poison our community, just for you to make some money," said Cottrill who sentenced McAlister to a minimum of eight years and a maximum of 12 years behind bars. McAlister will also be ordered to pay a $7,500 fine along with imposed court costs.