NorthPointe Center owners fail to pay electricity bill, traffic light affected
A once popular shopping destination, now nearly vacant, appears to be in worse financial shape than previously thought.
The development, built leading up to the Great Recession, at the northern edge of the city, has been the topic of multiple investigative pieces by Y-City News, all of which have shown an alarming deathward spiral as both big and small retailers have left the complex, but new warning signs paint an even bleaker situation, the owners haven't been paying their electricity bill, forcing AEP Ohio to shut off power, affecting at least one traffic light along SR-60.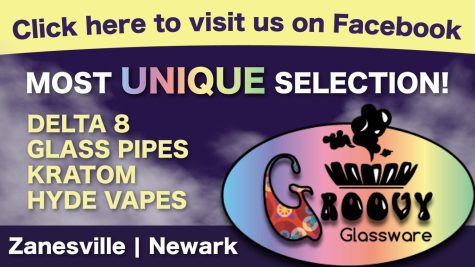 According to Zanesville Mayor Don Mason, he was recently notified that AEP Ohio had shut off power to a traffic light along SR-60 at its intersection with Gorsky Drive and Colony Hill Drive.
The lights are owned by the city but are required to be paid for by the shopping center's owner, as part of a development deal struck in the early 2000s. Upon notification of their outage, Mason had city crews put trash bags over the lights and install temporary stop signs, allowing for the first time in nearly two decades uninterrupted traffic flows through the intersection for those traveling on the state route.
With the loss of Hobby Lobby in early 2021, the NorthPointe Center not only lost a major tenant, causing its occupancy rate to drop significantly, but the loss put the shopping center in a grave financial position.
Y-City News previously exclusively reported in late 2021 that the site had been sold for $6.5 million, downgrading its total valuation and placing the site into receivership. For that article, we calculated the occupancy rate to be only 34 percent. Deed restrictions compound the overall nationally recognized trend that the commercial retail site faces as consumers shift to online shopping, as the sprawled-out complex can't house retailers that sell alcohol or provide medical services.
The developer secured a tax increment financing deal (100 percent over 30 years) in the early 2000s which kept the improved property's valuation out of the typical property tax collection process, in this case, mostly from West Muskingum Local School. Typically, TIFs are designed to promote and encourage large economic investments but as this deal has shown, as is also often commonly observed around the country, they rarely if ever pan out to their full economically proposed impact plans filed with municipal governments.
Y-City News is investigating why officials haven't scaled back or eliminated the TIF as it appears the owners haven't followed through with their initial economic promises.
CWCapital, the new owner of the shopping center, did not return our request for comment.
Do you have additional information about this shopping center, other information you think our news organizing should know about or want to bring our attention to a matter that needs investigating? We would like to hear from you. Contact us at (740) 562-6252, email us at contact@ycitynews.com or mail us at PO Box 686, Zanesville, Ohio 43701. All sources are kept strictly confidential.