Husted, Holmes visit AMG Vanadium
Lt. Gov. Jon Husted and local Representative Adam Holmes got to tour AMG Vanadium's newest facility in Zanesville Wednesday afternoon, which will be fully operational later this year.
The facility, which the U.S. was successfully able to keep stateside against competitive incentives from foreign nations, will nearly double the country's domestic production of Vanadium, a material deemed critical to national security by the federal government.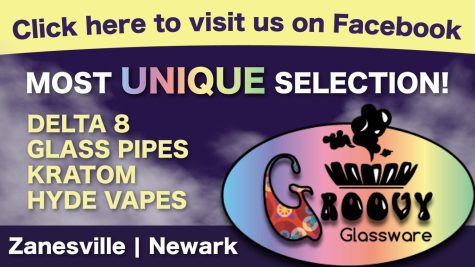 The duo was accompanied by company officials who gave the two an exclusive tour of the facility. Due to proprietary and national security concerns, no photos were allowed inside the cutting-edge facility.
While the plant will likely be known most locally for its high-paying jobs, around the country and the world it will be known for something much more, another example of America waking up and responding to the reality that large swaths of the U.S. Economy could be ground to a halt by hostile nations, such as China, who over decades have become the sole source for many materials, elements and components that are necessary to keeping the economy and the country running.
Even friendly allies such as Germany attempted to sway the company to build the plant in Europe. AMG's President Tom Centa said it was Ohio's Air Quality Development Authority and their incentives that got the Cambridge-based company to build their newest facility not in another state but right next door in Muskingum County. It's just another example of the state scoring big recently, having also achieved at getting Intel to build their newest chip facility in Licking County against competitive incentives from dozens of other states amid federal incentives targeted at bringing critical industry and manufacturing back stateside.
"This raw material, America doesn't produce as much as it uses so we are reliant on Chinese imports," said Husted. "Basically without AMG we would be almost at zero (domestic production of Vanadium). This is the company that helps keep the supply American made, we want them to continue to grow because in America it's important that we produce the materials that are the most important part of our economy."
One pound of Vanadium per ton of steel, for example, can increase the steel's strength by almost 20 percent or more. Used in everything from batteries to fighter jets, the government has classified it as a necessity for national defense.
"China has been moving for decades and they own so much of the Vanadium production globally so this is our response as a country to do it here," said Holmes, a retired military officer of nearly 30 years. "We will double our national capacity with just this one plant."