Biden's visit marks 7th trip to Buckeye State
President Joe Biden arrived via Air Force One Friday to speak at the groundbreaking of Intel's leading-edge computer chip production plant.
An analysis by Y-City News shows that it's his seventh visit as the leader of the free world. Biden spoke about the need to reshore manufacturing, especially that which is critical to national security.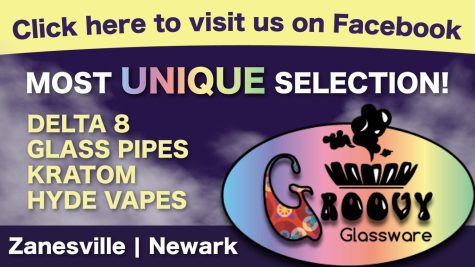 As previously reported by Y-City News, Biden along with at least two of Ohio's own congresspersons, U.S. Senator Sherrod Brown and Congresswoman Joyce Beatty, took the roughly 45-minute flight from Washington D.C. (Joint Base Andrews) to Columbus via the John Glenn Internation Airport aboard Air Force One, a modified Boeing 747.
By examining the flight records of numerous military aircraft, presidential schedules and news reports, we determined this visit was his seventh since taking the oath of office. He made multiple visits prior to Inauguration Day, including during his run for president.
Biden has visited Cleveland three times and both Columbus and Cincinnati twice. His Vice President Kamala Harris meanwhile has only visited the Buckeye State twice since taking office, Cincinnati in April 2021 and Columbus in November 2021.
Friday Biden echoed the remarks of both attending Republicans and Democrats by saying that the country needs to bring jobs back to the United States, especially those which are critical to national defense.
"Here's the deal, America invented this chip, America invented it, it powered NASA's moon mission, federal investment helped bring down the cost of making these chips, creating a market and an entire industry," said Biden. "As a result, over 30 years ago America had over 30 percent of the global chip production, then something happened, America manufacturing, the backbone of our economy got hollowed out. Companies moved jobs overseas, especially from the industrial Midwest, and as a result today we're down to producing barely 10 percent of the world's chips despite leading in chip research and design."
Experts have warned that chips made by foreign countries, from those found inside the iPhone to those that maintain the power grid, could easily be modified, giving a hostile nation the ability to cripple critical infrastructure and grind the American economy to a halt.
Intel leaders said during the event that the passage of the CHIPS Act, billions of dollars in subsidies for reshoring those chip-making factories, made their reinvestment back stateside possible. Numerous other foreign governments, including China, heavily subsidize the industry as they consider it critical to their country's future economic growth and military power.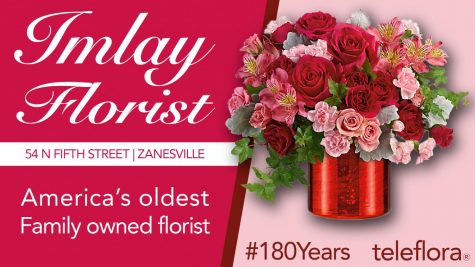 When Biden stepped off the VC-25, a modified Boeing 747 most iconically known as Air Force One, the designation given to any flight carrying the president, it was his seventh trip to Ohio in the past two years.
In 2021 he visited all three of that state's major cities, Cleveland, Columbus and Cincinnati, each once. This year, Biden has come to Ohio four times, Cleveland twice and Columbus and Cincinnati once.
On six of those visits, Biden took the same plane, the double-decker VC-25 going by the callsign 82-8000. In fact, Y-City News discovered that in the past two years the other identical plane known by callsign 92-9000, barely flew. Those two Boeing 747s are nearly exclusively used by the President of the United States.
When Vice President Mike Pence visited Zanesville in 2020, for example, two planes landed at the Zanesville Municipal Airport. Both were Gulfstream Aerospace C-37Bs, call sign 09-0525, transported the vice president, and a support plane, callsign 18-1947, followed.
According to the Air Force, those twin-engine, turbofan aircraft transport high-ranking government and Department of Defense officials. The Vice President will typically fly aboard a C-32 which offers more seating and space than a C-37.
In one case, during his visit to Cincinnatti in May of this year, President Biden arrived in a C-32. Local media speculated that it was because following his visit Biden would be headed back to the State of Delaware to one of his two residences in either Wilmington or Rehoboth Beach. Neither 82-8000 nor 92-9000 were in the air that day, 82-8000, his primary VC-25, was stationed at Joint Base Andrews. Records show that the C-32 landed at the New Castle County Airport in Delaware right outside Wilmington.
According to flight logs, 82-8000 has landed at that airport before so it's unclear why he took that particular plane on his visit to Cincinnati in May. Biden has sometimes opted to take Marine One from Delaware to Washington D.C.
Typically, Marine One will be flown into wherever the president is visiting via a C-17 Globemaster to provide evacuation capabilities should the need arise though it is less hardened against attack than the ground-based motorcade.