P.G. Sittenfeld headed to prison, more corruption investigations ongoing hint Feds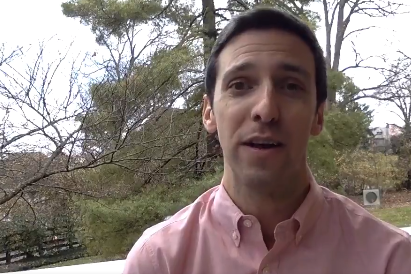 In a major win for federal prosecutors, jurors returned two guilty verdicts against former Cincinnati City Councilman P.G. Sittenfeld for bribery and attempted extortion. Having turned down a plea deal that offered the opportunity he wouldn't go to prison, it seems all but guaranteed that is where he will now be headed. Sittenfeld says he plans to appeal the verdict.
The case is just the latest in successful prosecutions against corrupt elected officials nationwide as federal law enforcement is cracking down on those who take advantage of their positions for personal economic gain and game the system in their favor as they seek higher political office. As foreign adversaries, such as China, deploy near-limitless resources to identify compromised officials, the United States has had to up its commitment to corruption investigations, something not observed at this intensity since the Cold War, giving the public an often unseen perspective on how the national security apparatus of the U.S.A. has had to adapt to the rising superpower in Asia.
The case, which many said was unique and would be difficult to prosecute, show jurors' unwillingness to side with even favorable hometown politicians that get caught up in the corruption of politics. The case will likely play a large role in motivating former Ohio House Speaker and Perry County resident Larry Householder, who is facing similar charges in the House Bill 6 Scandal, to do whatever he can to take a plea deal to attempt to avoid prison, as his case is reportedly much stronger and thus even more difficult for defense attorneys. Meanwhile, additional unreported corruption investigations are already ongoing in the Southern District of Ohio and the success of the Sittenfeld case will likely give federal law enforcement the momentum needed to open even more.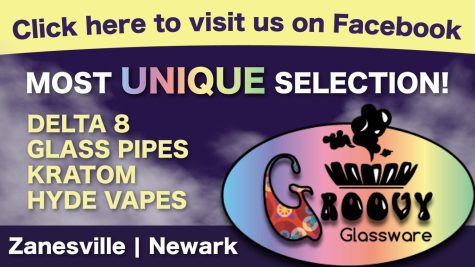 Sittenfeld, a Democrat, attended the elite private K-12 school, The Seven Hills School, before going on to obtain an Ivy League education at Princeton University and a master's program at Oxford University in the United Kingdom.
In 2011, at the age of 27, Sittenfeld became the youngest person ever elected to the Cincinnati City Council. According to records, he received the second-most votes of 23 candidates.
In 2018, Sittenfeld was caught leading the Council's 'Gang of Five,' a group of city council members who communicated via secret text messages attempting to undermine the mayor and bypass public meetings and debates.
Federal agents arrested Sittenfeld on November 19, 2020, on charges of accepting bribes in exchange for favorable votes on development deals. He was the third Cincinnati City Council Member arrested that year.
At the time of his arrest, Sittenfeld was considered the most likely to be the City's next mayor, having announced in July of 2020 that he was seeking the post in the 2021 mayoral election.
Sittenfeld, who was under investigation by the FBI for over 18 months, due in part to his involvement in the development of a property at 435 Elm Street in Cincinnati, was secretly recorded by undercover federal agents.
It was revealed during his two-and-a-half-week federal trial that it was known among developers in Cincinnati that it is often required to donate to council members to get a project moving forward. Sittenfeld himself kept a list of those who visited and donated to him as a sort of record to ensure only those who 'played ball' would receive his support. He also made it known that anyone who would donate to his opponents in the upcoming race would lose favor with him, both while he was on council and when he was elected mayor.
Interestingly, then U.S. Attorney for the Southern District of Ohio, Benjamin C. Glassman, and his wife had dinner at Sittenfeld's house during the investigation. Undercover FBI agents, who Sittenfeld thought were developers at the time, were invited as well but declined. Unlike with county-level prosecutions in Ohio, there is often much more separation between law enforcement and prosecutors, so it's unclear if Glassman knew Sittenfeld was under FBI investigation for corruption at the time of the dinner.
Ultimately, after hearing all the evidence, a jury made up mostly of individuals from the Greater Cincinnati area, nine women and three men, found Sittenfeld guilty of one charge of bribery and one charge of attempted extortion. He was found not guilty of both counts of honest services wire fraud and one count each of attempted bribery and extortion.
According to a media release from the U.S. Attorney's Office, Sittenfeld could face up to 30 possible years in prison on the two counts. Experts say he is more likely to get somewhere between 15 months and 3.5 years behind bars for accepting the $40,000 in campaign contributions in exchange for votes on the aforementioned development.
"We truly appreciate the jurors' time and serious consideration of this matter," said Kenneth L. Parker, United States Attorney for the Southern District of Ohio. "Democracy requires politicians to uphold their oath with the highest standards of integrity and respect. In this case, we worked alongside the FBI to hold Mr. Sittenfeld accountable for abusing his oath and, ultimately, the trust that the citizens of Cincinnati placed in him."
U.S. District Judge Douglas R. Cole will set a date for Sittenfeld's sentencing sometime in the future. In the meantime, Sittenfeld will remain out on bond. It's unclear if Judge Cole will allow sentencing to be delayed while an appeal is sought with the 6th U.S. Circuit Court of Appeals.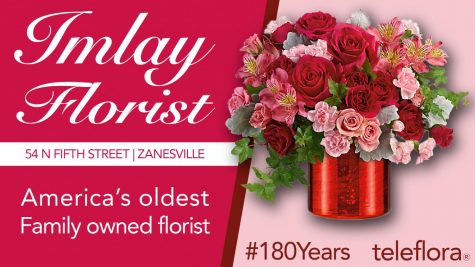 The successful prosecution of Sittenfeld all but seals the fate of former Ohio House Speaker Larry Householder. A career politician, Householder was once a Perry County Commissioner before being elected to the Ohio House where he served multiple terms throughout the past twenty-five years.
Having played a critical role in the House Bill 6 Scandal, Householder was indicted by a federal grand jury in 2020 for his part in a racketeering conspiracy involving approximately $60 million paid to a 501(c)(4) entity to pass and uphold a billion-dollar nuclear plant bailout to aid FirstEnergy's two facilities, Davis-Besse and Perry.
After his arrest, Householder was removed as speaker by a unanimous vote of his colleagues, 90-0. However, he remained in office as a representative, successfully fending off four write-in candidates to be re-elected to his seat, which covered Coshocton, Perry and part of Licking County.
In the Summer of 2021, Representative Brian Stewart, of the neighboring 78th District, which covers Pickaway, Hocking, Morgan, Fairfield and parts of Athens and Muskingum Counties, led the effort to expel Householder from the Ohio House of Representatives, the vote was successful, 75-21.
Meanwhile, FirstEnergy has admitted to funneling the $60 million dollars through Householder's tax-exempt organization, Generation Now, for which they agreed to pay a $230 million dollar fine for doing.
Householder, it is alleged by the Justice Department, used that money to secure the votes needed for the rescue package of FirstEnergy's two nuclear power plants, roughly $1 billion of ratepayer-funded dollars. The former Speaker took $500,000 of that funneled money for personal use, including paying off credit cards, past legal debt and on a Florida vacation home.
In an affidavit written by an FBI agent, it is alleged that nearly $100,000 was used on that second home down south. Located in Naples along Belville Boulevard, Householder bought the house for $365,000 in November of 2009.
According to Collier County, Householder failed to upkeep the home and pay taxes on the residence, allowing it to fall into 'disrepair.'
Not reported elsewhere, Y-City News has been able to confirm that Householder recently sold the home for a sizable profit. In April, Householder sold the vacation getaway for $690,000, reaping the benefits of an ever-balloning housing market.
Campaign reports show that Householder has also spent a sizable amount of his campaign 'war chest' on his mounting legal defense, nearly a million dollars, believed to be against Ohio Ethics Law, which prohibits using campaign funds for criminal defense.
With the successful prosecution of Sittenfeld, it seems, experts say, that Householder will accept a plea instead of taking his case to trial. It is rumored that talks are ongoing and that Householder will turn over 'substantial' evidence of regional corruption in Southeast Ohio to avoid prison to further ongoing federal investigations.
Currently, Householder's trial is scheduled for January 2023. He is out on bond while awaiting trial.
Do you have additional information about Householder or other corruption that needs to be exposed? Y-City News would like to hear from you. Contact us at (740) 562-6252, email us at contact@ycitynews.com or mail us at PO Box 686, Zanesville, Ohio 43701. All sources are kept strictly confidential.