Child rapist sentenced to life behind bars after successful trial by prosecutor's office
A convicted rapist from West Virginia was sentenced Wednesday in Muskingum County after he, a registered sex offender, traveled on multiple occasions to Ohio and sexually assaulted a local 7-year-old girl.
Unlike in the neighboring state, the judicial system locally held the man accountable even after the rapist was able to get the victim's mother to turn against her.
Joshua Carbaugh, 31-years-old, was sentenced to life in prison by Judge Mark Fleegle after a successful conviction by Prosecutor Ron Welch's Office. The case was tried by Assistant Prosecutor Gerald Anderson.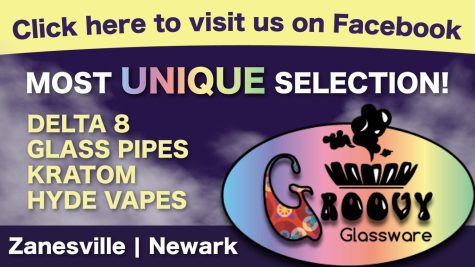 As previously reported by Y-City News, Carbaugh was indicted by a Muskingum County Grand Jury in January 2020.
He was charged with five felonies including the rape of a victim less than 10, gross sexual imposition and three counts of failure to register. His victim was only 7 years old.
Back in February 2021, we reached out to the Barbour County, West Virginia Prosecutor's Office to get details about Carbaugh's previous rape of another child.
According to them, Carbaugh was indicted in May 2014 on a third-degree sexual abuse charge. Ultimately, he pleaded guilty to a lesser charge of sexual assault in December 2015. He was sentenced to between one and five years in prison and required to register as a sex offender.
It is unknown how long Carbaugh remained in prison, but sometime in 2018 he was released from parole supervision and given extended sex offender supervision.
While still on supervision, Carbaugh repeatedly traveled to Ohio and began raping the 7-year-old Muskingum County girl.
Instead of being offered a plea deal like in West Virginia, after a three-day trial in May, a local jury found Carbaugh guilty of the presented charges after listening to the evidence which included testimony from lead detective Randy Wilson, a BCI analyst, a forensic interviewer and the minor victim.
The girl, who is now still only 9 years old, described Carbaugh raping her and forcing her to touch his penis. The girl's mother and grandmother testified in Carbaugh's defense.
Detective Wilson, during the course of his investigation, discovered that Carbaugh was using a false name to hide his true identity and motive.
From the beginning of the investigation, the victim's mother and grandmother refused to believe the girl, including going as far as to lie to the jury.
BCI Analyst Logan Schepeler testified that Carbaugh's semen was found where the victim said she was assaulted.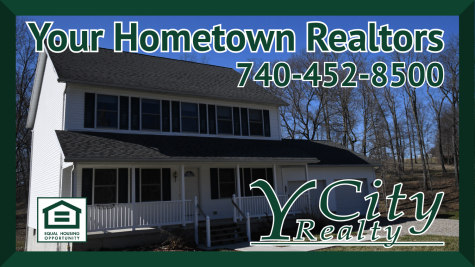 Following the trial, Prosecutor Welch praised Assistant Prosecutor Anderson for his dedication and commitment to bringing justice on behalf of the victim and the office.
"(He) did an outstanding job in all aspects of this case," said Welch. "His hard work allowed the child to feel as safe and protected as possible. Mr. Anderson was able to present the evidence and testimony of witnesses to the jury in a way that allowed them to understand what this child had went through."
At sentencing Wednesday, Anderson argued for the maximum sentence while speaking about the horrendous crime and betrayal the victim faced from her own mother and grandmother.
"I won't call her a mother," Anderson began before explaining how she had tried to convince her young daughter that Carbaugh wasn't the man that raped her, that it was another man.
"He raped this child, he molested her," Anderson said looking right at Carbaugh. "The only way to protect other girls from him is to ensure he never leaves prison."
The girl's great-grandmother said she fears Carbaugh will kill his next victim if given the opportunity.
Carbaugh's attorney said the requested sentencing by the prosecution would be far too harsh for raping a child. Carbaugh meanwhile attempted to still claim his innocence before the court.
"There is really only one sentence I can give you," said Judge Fleegle. "The rest of your natural life in prison."
Carbaugh said he plans to appeal the decision.
Prosecutor Welch said he is pleased to see Carbaugh receive the maximum sentence and relieved to know he will never be able to harm another child ever again.
"I'd like to thank the jurors for hearing the voice of the victim through the noise and lies the defense tried to use to drown that small voice out," said Assistant Prosecutor Anderson. "I'd like to thank the members of the victim's family that decided to report, support and protect the victim when the sexual abuse was disclosed. Mostly, I would like to thank the victim for having the courage to face Joshua Carbaugh and allow the jurors to hear the terrible things he did, even when her family members chose to protect a sex offender over their innocent child,"