Straker Foundation donates to OUZ's Nursing Program, local students benefit
A local foundation known for its extremely generous support of numerous Muskingum County programs has released another round of funding.
One local recipient, Ohio University Zanesville's Nursing Program, received funds to better equip its students for the workforce, many of whom will go on to be employed here at home and around the region.
During this most recent funding cycle, the J.W. & M.H. Straker Charitable Foundation awarded nearly $5 million dollars in support of community initiatives, continuing to leave a legacy for its founders that is nearly unmatched around the state.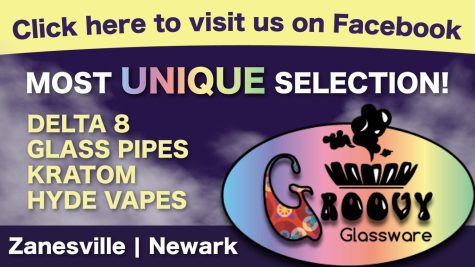 Wednesday morning Susan Holdren, President and Executive Director of the Straker Foundation, and a member of her staff got an opportunity, along with local media, to tour OUZ's Nursing Facilities, including a demonstration of equipment made possible with a grant from the foundation.
For professors, the ability to better equip students with real-life scenarios and up-to-date equipment they will experience in the workforce not only more adequately prepares them but also ensures a higher quality of care to patients.
Receiving just under $20,000 from the foundation, the local branch of Ohio University deployed the funds in part to purchase a cart that mimics those found at hospitals around our region.
The cart features a scanner, computer and access-restricted drawers. The same that nurses use right here at Genesis Hospital.
According to Teresa Polen, Assistant Professor of Instruction for the Nursing Lab, the supplier noted during their purchasing process that many schools are buying the carts to give students practice with the same setups seen at hospitals and medical facilities. The company makes the carts used by those institutions found not just around Ohio but much of the United States.
"Having a hands-on experience is a wonderful thing," noted Polen who said having direct access to the equipment in a learning environment allows students the oppunrity to make mistakes before they are deployed to the field. "Anything that they can do to learn and be able to 'make an error,' it's beneficial. We are trying to prevent errors with technology, errors are a reality, it's human nature, so if we can do that and we can learn from our errors – outside of with actual patients, outside of a real hospital setting – they can learn from those errors and that is so incredibly beneficial."
The program educates between 225 and 250 nursing students each year, many of whom go on to work just a few miles away at multiple medical, both in-patient and out-patient, locations.
Genesis HealthCare System, for example, the county's largest employer, cites that roughly 80% of its nursing staff comes from Ohio University Zanesville.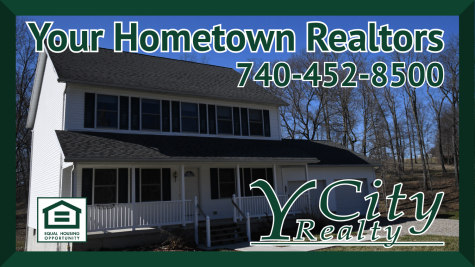 For Holdren, she said it's that statistic that motivated the foundation to award the funds to OUZ's Nursing Program.
"This one we felt was very important because we know that nursing is extremely important in our community," Holdren added. "We wanted to make sure that nursing students are prepared when they get on the job."
The Straker Foundation has funded projects and educational initiatives at all three places of higher learning in Muskingum County, OUZ, Zane State and Muskingum University.
Dr. Hannah Nissen, Dean of OUZ, said that the nursing program has by far its largest enrollment.
"There is a huge need for nurses in our area," Nissen added. "We want to make sure the students we put out there, including these future nurses, are the best prepared that they can possibly be."
The grant, according to Nissen and other officials at the school, will help accomplish that.
OUZ offers both an associate's and bachelor's degree in nursing.
Holdren said that in total the foundation will award nearly $4.9 million dollars in Muskingum County this calendar year alone.
Another one of those funding initiatives, a joint partnership between the foundation and the Muskingum County Community Foundation, is a program to help pay the student loans of those who move back to the county or chose to relocate here after college, termed Make Muskingum Home. It's an effort to attract and retain talent in Muskingum County from areas that far too often result in a 'brain drain' locally of some of the most talented and passionate young adults.
The program will pay up to $10,000 per year for up to five years. A combined $450,000 has been allocated to the initiative thus far with applicants expected to begin being accepted sometime after July 1.
As previously covered by Y-City News, the Straker Foundation was created by Holdren's father, William Straker, a petroleum engineer, who had a lengthy career in the oil industry, to reinvest in the community where he and his wife, Mary Helen Straker, built their careers and family.