Holmes, Landis, both Republicans, run unopposed as next state representatives
Following the conclusion of the 2020 Census, a once-a-decade process began to redraw Ohio's legislative districts.
Fraught with lawsuits, based mostly on new laws enacted in the 2010s, a federal judge recently intervened and forced contested maps, passed by the Republican majority, to move forward for the sake of a timely primary election.
In Muskingum County, Ohio House of Representatives Member Adam Holmes, the current local representative of the 97th District, is the sole filer for his position and baring a write-in candidate, will remain at his post for the following two years.
Tuscarawas County Commissioner Al Landis, who will be returning to the Statehouse after a hiatus, due to temporary term limits, again baring a write-in-candidate later this summer, will be the new State Senate representative for Muskingum County of the realigned 31st Senate District.
Both men are registered Republicans, no Democrats or third-party candidates filed. Each of the two districts heavily favor Republican contenders.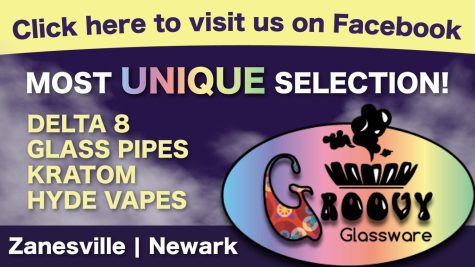 Beginning in the 1960s, due to a U.S. Supreme Court Ruling, Ohio was required to make its legislative districts roughly equal in population. Previously, each county in Ohio, all 88 of them, was assigned at least one representative in the State House of Representatives, with the remaining 12 seats being appointed to the counties on the basis of population.
Following the Supreme Court's ruling, after the conclusion of each decennial census, where the U.S. Census Bureau would release updated population counts to the states, politicians in Ohio redraw legislative districts to ensure roughly equally populated districts.
In May of 2018 Ohio voters overwhelmingly passed a new process to draw legislative lines and limit gerrymandering, the political manipulation of electoral district boundaries with the intent of creating an undue advantage for a party, group or socio-economic class within the constituency. For more details on that process, be sure to read our investigative piece: Officials meet in Zanesville to discuss redistricting of legislative districts
The new system goes as followed: The Ohio Redistricting Commission, comprised of seven officials, is tasked with redrawing the maps along with members of its staff. If the Commission, which has members of both political parties, can't come to an agreement, then the new districts only last for four years instead of the typical ten. Due to the importance and power of the districts and who ultimately represents them, the process is also often entangled in lawsuits from various entities, including the lesser represented political party.
Shifting population trends, which statewide show individuals and families moving away from rural areas to more urbanized parts of the state, mean that districts have to be shifted and lines redrawn. The new process is designed to favor the compactness of districts and keep political entities like counties from being split, something that was rarely done previously.
For residents of Muskingum County, that means that the current Senate District 20, held by Tim Schaffer, will no longer go from Fairfield County, southeast of Columbus, snake around Perry County and join with Guernsey County.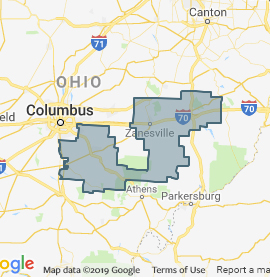 Muskingum County will now be represented by Senate District 31 to include part of Guernsey County, Tuscarawas County, part of Stark County and Wayne County. Tuscarawas County Commissioner Al Landis is the sole filer for that redrawn district.
The Ohio House of Representatives District 97, held by Adam Holmes, currently covers all of Guernsey County and most of Muskingum County. The bottom west portion of Muskingum County is represented by Representative Brian Stewart.
Now District 97 will encompass all of Muskingum County and the eastern portion of Guernsey County. Representative Holmes was the only candidate to file for that realigned district.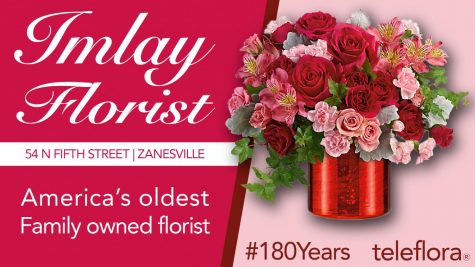 Al Landis
Landis is a lifelong resident of Tuscarawas County, born and raised in Dover. He spent 33 years working at the Greer Steel Company serving in various roles including sales and management.
Married to his wife Debby, he has two adult children and five grandchildren.
When he retired in 2009, Landis decided to run for a seat in the Ohio House of Representatives. He would go on to successfully serve four two-year terms, the max allowed by Ohio law.
Landis says he is a life-long member of the NRA, a member of the Ohio Farm Bureau, the Tuscarawas County Chamber of Commerce and serves on the Dover Chemical's CAP team.
While in the Statehouse, he served on many committees including as Chair of Energy and Natural Resources and Vice Chairman of Armed Forces and Veteran's Affairs.
"I am anxious to let the people in the 31st get to know me, while in turn, I get to meet and hear what concerns they have here in our district and statewide," Landis wrote about his current campaign. "It will very much be a 'listen and learn' campaign."
According to Landis, the counties he will represent are similar in size and share the same types of lifestyles and jobs.
Landis says running unopposed doesn't change the campaign game plan noting that he still plans to get out around his future district and meet his future constituents.
Though he didn't say, that likely includes a visit to the Muskingum County Fair later this summer.
"It is my goal to be the best representative for our constituents in the Ohio Senate," Landis added.
Adam Holmes
Holmes lives in Muskingum County with his wife and children. He retired from the Marines after 27 years as a pilot, having also worked at the Pentagon.
In 2016, following his retirement, his family returned to the community. Alongside being a state representative, Holmes is the Chief Executive Officer of Frueh Enterprises, located in downtown Zanesville.
Meeting his wife while they were both at the U.S. Naval Academy, Holmes said they wanted to retire back to the Muskingum Community to raise their children.
Holmes has been involved in many projects bringing in millions of dollars of investment to his district and serves on many important committees at the Statehouse including as Vice-Chair of the Health Committee and on the Technology and Innovation Committee, where he has worked diligently to support the Intel Development and works to bring additionally connected industries that will work with the multi-national company to make Ohio a technological hub with high-paying careers.
During the announcement Wednesday of the allocation of money locally to clean up and raze the Mosaic Tile building and redevelopment Munson Elementary, Ohio Lt. Governor Jon Husted called Holmes' work to make the projects possible 'instrumental.'
The representative has also worked to support broadband initiatives that allow older Ohioans to stay at home with telemedicine, remotely connecting with their doctors, and the economic development of Appalachia Ohio. Considered one of the most physically fit legislators in the House, Holmes has been involved to bring additional trails and funding for trails to his district, one of the most highly requested local developments under the umbrella of the Muskingum Valley Park District, including a proposed trail from Zanesville to Somerset.
"I just love America so much," said Holmes, a proud military veteran, who added he is constantly working, through his efforts in the Statehouse, to keep the nation the best country on earth.
Special Election
Due to the delay of both state and federal lawsuits, Ohioans did not have the option to vote for State House and Senate primary candidates this spring, instead, a special election will be held on Tuesday, August 2.
Ohio lawmakers allocated more than $20 million dollars to help fund it. There has been a strong effort in the past two decades to do away with special elections due to their costs and low turnout.
In Muskingum County, for example, turnout is expected to be exceptionally low due to Landis and Holmes facing no contenders, both from their own party or from Democratics.
Republicans will select between Patrick Hennessey, Douglas S. Wills, Charles Blake and Doug Deeken for Member of State Central Committee, Men. Antonia J. Blake is running unopposed for Member of the State Central Committee, Women.
Democrats meanwhile will select between K. William Bailey, Grant Hutcheson and Jason M. Stevens for a Member of the State Central Committee, Men. Martha J. Campbell is running unopposed for Member of the State Central Committee, Women.
For more details about voter turnout over the past two decades, be sure to check out: Voter apathy, storm likely cause of low primary election turnout Tuesday