DeWine unveils future of emergency response, technology to make state safer
In a room hidden away from the public eye at an undisclosed location in Cuyahoga County sits a small team of analysts and operators, law enforcement and civilian, ready at a moment's notice to respond to the next emergency, be that a brutal home invasion, a school shooting or an officer down.
What they're doing is all but certain to become the future of incident response, and if they are successful, Cleveland will lead the way for a safer Ohio as procedures and technologies are implemented and refined then passed down to smaller communities throughout the buckeye state.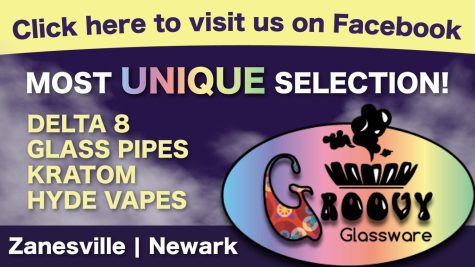 Amid an initiative to combat violent crime, state and local officials are equipping Cleveland City Police with the means to more quickly utilize an array of recently deployed technologies that they hope will not only solve but deter less-than-legal activity.
From high definition security cameras at intersections and points of high crime to license plate readers that can detect stolen cars and log vehicles leaving the scene of a murder, police across the state are looking to bigger metropolitan cities like Cleveland to see what works and what doesn't as they fight what is being described as an uptick in violent crime often carried out by repeat felony offenders.
While that data, including everything from body camera footage to security footage to where a license plate was detected, is assessable by detectives and police officers, Cleveland is following after even larger cities such as New York to pull that information together into a real time crime center.
That hub can both handle emergencies as they occur and provide near instantaneous lookback giving law enforcement and analyst an 'eye from the sky' to identify suspects and critical information before the first arriving responders even make it to the scene. The access to monitoring devices such as cameras gives the team the ability to reduce assigned response numbers when calls turn out to be less severe or up the number of units and additional first responders, like firefighters and medical personnel, when the reported incident is far larger and damaging, to both life and property, than initially reported.
Cleveland City Police Sergeant Jose Garcia was tasked with making the city's real time crime center a reality. He along with a small team of operators watches over the community, ready to assist at a moment's notice with the tools that make committing a violent crime in the state's second-largest city all but certain to end not only in an arrest but a successful conviction.
"We are talking about the future of police response," explained Cleveland's Deputy Police Chief Harold Pretel and one of Garcia's supervisors.
The Real Time Crime Center is located at a secure location, behind numerous security measures and armed officers, ready to spring into action at the notice of any severe crime, from reports of a massive fight or a murder to a terrorist attack. In not only identifying perpetrators but creating a standard that violent criminals will be swiftly caught and prosecuted, the center makes the city safer, deters future crime and increase economic activity.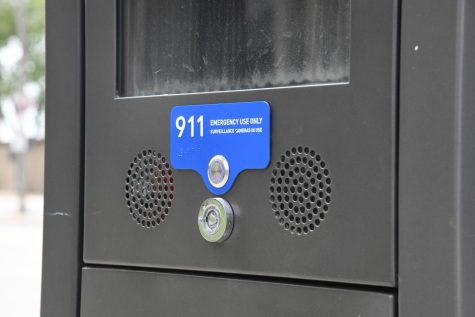 Ohio Governor Mike DeWine joined officials such as City Mayor Justin Bibb, Council President Blaine Griffin and Cuyahoga County Prosecutor Mike O'Malley for a press conference at another location before being offered a tour of the Real Time Crime Center.
DeWine's administration, along with state legislators, earmarked $355,400 for the project to purchase new technology that will enhance operational intelligence, identify wanted suspects and improve situational awareness for officer and citizen safety.
"It's something we would like to see replicated around the state," said DeWine about the Real Time Crime Center. "It's an excellent tool, it enhances what police can see and it enhances what police can do."
With over 1,000 individual police agencies in Ohio, DeWine has been hands-off in letting departments choose how to respond to influxes of crime, but has been ready with financial support and resources when they reach out for assistance.
When he took office, DeWine referenced, only 10 percent of outstanding warrants were entered into a national database, now that same figure is nearly 90 percent. That sharing of information between states and the federal government ensures criminals can't purchase a gun out of state and bring it back when they return but also increases the likelihood that offenders are captured when they flee Ohio to avoid arrest.
Mayor Bibb said the grant will go a long way in helping Cleveland address crime and making the lives of law-abiding citizens safer.
"It is a small number of the criminal element that are violent offenders," said DeWine. "We have to target them. This center targets them and with good intelligence, with good information, it is a force multiplier and allows police to do their job and do it quicker and more accurately.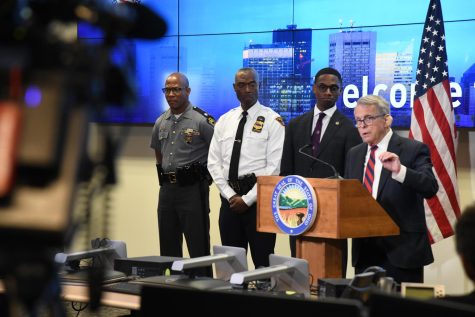 The Real Time Crime Center brings together an assortment of assets and technologies, both new and old, to create one of the most state-of-the-art incident response facilities in the state.
Like its counterparts in cities such as Columbus and Cincinnati, municipal governments have deployed street cameras, body and dash-mounted cameras, license plate readers and integrated computer aided dispatch (CAD) systems alongside other devices such as ShotSpotter, an audible gunfire detection system.
According to Sgt. Garcia, when Cleveland began replacing its older street lights with LEDs, the local government made the decision, as part of its Safe Smart Project, to also deploy cameras at intersections and high crime areas. What began with only 150 cameras has decupled into 1,500. Coverage includes a wide range of locations, from downtown Cleveland near the Browns stadium to the numerous recreation centers around town.
License plate readers affixed on patrol vehicles and at intersections around the city also give law enforcement another tool to identify criminals who flee the scenes of violent crimes. According to police officials, the identification of multiple murderers within the past year has been made possible thanks to the devices identifying a suspect's vehicle, which ultimately led to their arrest and conviction.
Likewise, the ShotSpotter system, which is comprised of microphones that are designed to detect the various sounds of gunfire and pinpoint the source location gives officers a heads-up before a 911 call is received in high crime areas.
Nearly all of Cleveland's police officers are also equipped with body-worn and in-car patrol vehicle cameras.
The assortment of aforementioned technologies each on their own prove resourceful in handling criminal activity, but as Sgt. Garcia explained, the combination of them into an integrated system is what makes the Real Time Crime Center so unique and transformative.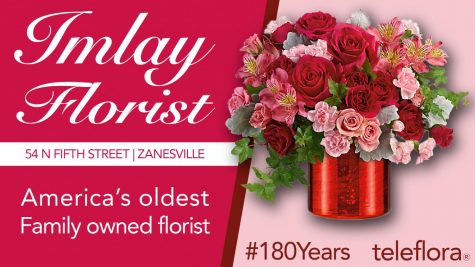 The team is tasked with mostly the worse felony offenses. A home invasion where a family is shot, for example, might be detected by the ShotSpotter system, a neighbor might also notice suspicious activity and call 911.
From there, one or multiple members of the team would be assigned. Assuming that the scene is still active, meaning the suspect(s) are still in the residence, the Real Time Crime Center would begin actively handling the event.
With the ability to access the CAD readout inputted by dispatchers and the report by the ShotSpotter system, the team collectively works to gather further information as officers rush to the scene.
On their displays, they have the location of not just responding police officers but additional first responders and their vehicles such as firetrucks and squads.
With a radio console, they communicate with responding units, acting as an additional set of eyes, away from the primary focus of getting to the scene, calmly providing them with additional details.
This hypothetical home invasion could have also potentially occurred in an area equipped with a street camera. If so, analysts would then also be able to pull up that footage, giving officers a layout of the scene before they approach.
In an ideal situation, the ability to pull information together quickly leads to officers arriving before the suspect(s) are able to exit the home and they are apprehended at the scene.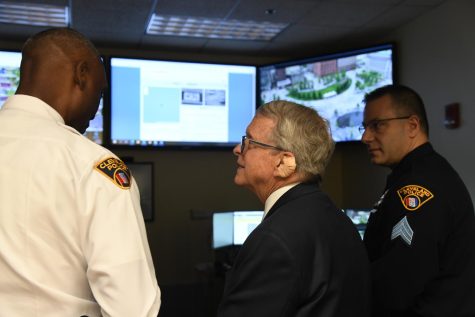 In a deviation from that scenario, the Real Time Crime Center team observes the suspects walking out of the home and getting into their getaway vehicle before officers make it to the residence.
As they drive down the street, they pass by an intersection with a license plate reader, an analyst pieces together the data and provides responding officers with a vehicle description and license plate for the suspect car.
Without the team, all the responding officers would first rush to the home then realize the suspects had left. A detective would pull footage from the cameras and data from the license plate reader, but with the Real Time Crime Center, officers can be split, one group to the home, the other to the constantly updating location of the suspects as they flee.
As the team collectively works together assisting officers, dash camera footage from one of the pursuit vehicles gets placed on a big screen at the front of the room, viewable by all the team, another screen, the location of officers.
By having access to street cameras and license plate readers, one member of the team follows the suspects, removing the need for a pursuit. Another is coordinating officers safely behind.
When the suspect(s) pull into a convenience store, officers surround the vehicle and apprehended them with the murder weapon still in their possession.
Sgt. Garcia's team has just successfully removed a violent criminal from the streets, not days after the crime was committed but within minutes, even after they left the scene of the crime.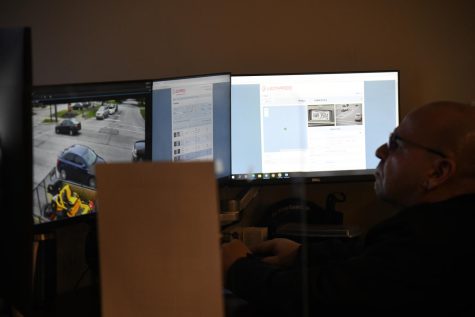 With easy access to the various systems, the team can also be tasked by an officer or detective at the scene of a crime, in what's referred to as post-incident support.
Like in the hypothetical situation above, a team member pulls camera footage, identifies a vehicle leaving the scene then gets a description and license plate.
That time savings of having a team of analysts ready to assist requests by other law enforcement means that information is obtained and utilized quicker than if the officer or detective had to do it manually themselves.
By having numerous license plate readers around the city, a team member could then track the vehicle through town and ideally to an area with cameras that could place its end destination.
If the vehicle wasn't stolen, the license plate when run through the state's database could provide the address of the driver, leading officers to a suspect within minutes or hours, not days after the occurrence of a crime.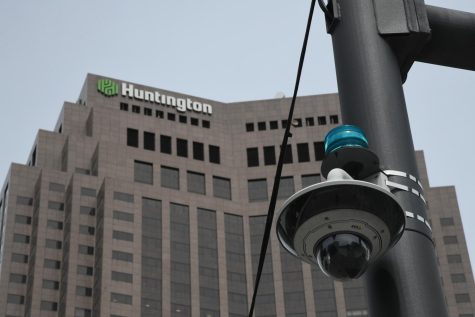 The Real Time Crime Center also offers an unparallel ability to respond to a potential terrorist attack as it occurs.
Unlike a dispatch center that has to deal with a constantly incoming influx of calls or a police supervisor on the scene that like his or her officers is on the front lines handling an event as it happens, the team, securely hosted away at the undisclosed site, is able to provide immense initial support.
"It's an incredible capability, it allows the command and control element to get first-hand knowledge of what's going on from the officer's perspective," Deputy Chief Pretel explained about the center's capability to pull live footage from body-worn cameras. "It's not just a statistic camera from a corner of a building or along a street, but it's the perspective of the officer that's actually deployed into whatever's going on and into the event, it's terrific."
An expansion of public-private agreements will also help expand the access to camera footage the team has the ability to see.
"We are never going to have enough cameras," added Sgt. Garcia. "We are going to be able to pull footage from convenience stores or retailers like Walmart, from other law enforcement in the area, like smaller departments at Cleveland State, Case Western Reserve and the University of Circle where they might have their own cameras. Other entities have cameras and eventually, the goal is to bring all those together."
The department has purchased a video management system to help enable that. Private citizens will also be able to register their cameras with the city, allowing officers to have an easy way to know if a camera in the proximity of a crime may have captured evidence. The police won't have access to those cameras, but will have contact information, such as an email address for a quick means of communication to request footage.
It's also likely additional features of the center's full capabilities were not provided for security reasons. Based on how larger real time crime centers work around the country, it's easy to extrapolate Cleveland's capabilities, but in an abundance of caution to protect law enforcement's ability to investigate crime and prevent terrorism, Y-City News is choosing to not publish those details.
From overheard conversations at the event, it appears that DeWine may have gotten to see such capabilities that members of the media were not.
From a bombing at a sports stadium to a school shooting, when seconds and minutes count, the Real Time Crime Center is likely to make a difference in protecting first responders and the community at large and in doing so create an example for smaller communities to deploy their own such teams and facilities.
For more details on the capabilities of body cameras worn by law enforcement around the state, be sure to check out: local troopers will soon wear body cameras