Multi-year construction project along SR-16 will soon begin, expect delays, road closures
A major route used by travelers between Muskingum County and Coshocton County will be under construction for the better part of the next three years.
According to officials, the roughly $21 million dollar roadway reconstruction project will offer many fixes to the deteriorating pavement that has long been the complaint of area residents.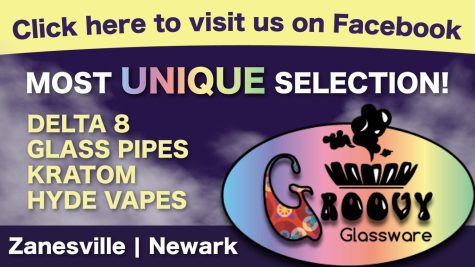 For many, State Route 16 is the preferred route of travel for those living in the northern Muskingum County communities of Frazeysburg, Dresden and Trinway when they seek to head north to the town of Coshocton.
As previously reported by Y-City News, SR-16, south of Adams Mills, was recently closed for multiple weeks as crews worked to improve drainage along the roadway to prevent standing water from collecting on the pavement, which can make the route impassable during heavy rains.
This new project will occur on a roughly 9-mile section of SR-16 from the Muskingum County/Coshocton County line north to Spitler Drive, west of the town of Coshocton.
Officials say crews will do a full-depth replacement that involves removing roughly eight to ten inches of concrete that are underneath the asphalt.
Construction will be done in two-mile segments starting with a section from SR-16's intersection with SR-83 south to around the entrance of Cleveland Cliffs Coshocton Works.
The anticipated complication date is around the end of 2024. Crews have already begun preparing for the May 16 start date by moving equipment into place.
While closures are to be expected, ODOT officials said, the westbound lane of traffic will be maintained. Those traveling east will have to take posted detours.
Some routes will be closed or limited to traffic to ensure proper detours are taken. Recently, a semi attempted to take a narrow township road, as a detour near Adams Mills, and caused damage to a railroad track.