Lt. Gov. Husted visits Zanesville, announces historic investment in Appalachia
A proposed $500 million dollar investment in the eastern and southern portions of Ohio will support local initiatives to revitalize downtown districts, enhance quality of life and help rebuild the economies of the State's 32 Appalachian counties.
Lieutenant Governor Jon Husted recently visited Zanesville to make the announcement which he said the administration hopes will help reinvigorate communities that have been left behind over the past decades.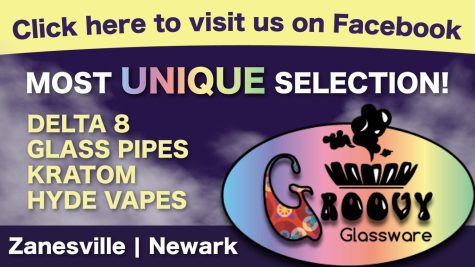 Husted was joined at the podium by Zanesville Mayor Don Mason, Ohio Representative Adam Holmes and Ohio Senator Tim Schaffer. The room was full of elected officials, government employees and members of the public.
Touting advancements in broadband, such as fiber expansions and space-based deployments, like StarLink, Husted spoke about the ability to work remotely which he believes could bring individuals and families out to more rural parts of the state.
"This means with the right kind of technology infrastructure, educational opportunities, affordable living with a high quality of life that rural communities have more opportunities than ever—this proposal will help make this possibility a reality," Husted said.
The proposal starts by allocating $50 million dollars to the planning phase to allow Appalachian communities to develop plans that incorporate one or many of the three funding priorities. The remaining $450 million dollars will be awarded to qualifying projects.
During his speech, Rep. Holmes spoke about discussions with his colleagues for making areas like Muskingum County a destination, echoing Husted's highlight of the benefits the multi-billion dollar Intel plant in western Licking County will have.
"Let's connect some trails," Holmes said enthusiastically, on the many rail-to-trail conversions that have taken place over the last quarter-century but have left many missing links that could bring communities together in a new and unique way.
Holmes, a decorated military veteran, has been known to participate in athletic competitions such as 5ks before officially speaking at events, leading as an example of healthy living for his constituents. His remarks highlighted such and expanded on the many benefits the investments will have.
Communities that work together to create interwoven plans, such as connecting trails, Husted explained in a post-speech interview, will be eligible for additional dollars.
"We want them to invest in sustainable capital expenditures, building stronger communities either through investments in people, through investments in infrastructure or investments in physical facilities," Husted explained. "You could have green spaces and bike trails that lead to other amenities like restaurants and entertainment, then that creates an investment in housing and residential. We want communities to dream and we are going to help them finance those dreams."