Four arrested in connection to attempted bank robbery, awaiting extradition
The Zanesville Police announced Thursday morning that they have identified and charged four individuals connected to an attempted bank robbery along Maple Avenue earlier this month.
According to Detective Sergeant Phil Michel, detectives followed up on numerous leads throughout the state and were able to capture the would-be robbers after extensive investigative work.
All four are awaiting extradition back to Zanesville where their crimes will go before a Muskingum County Grand Jury, likely for more additional felony charges.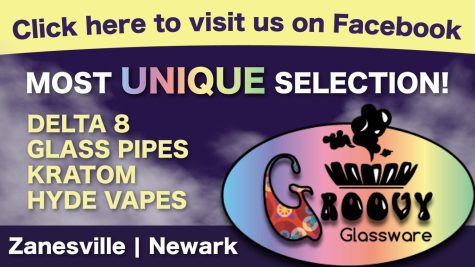 As previously reported by Y-City News, locally-owned North Valley Bank was nearly robbed on Wednesday, April 20.
At around 3:30 p.m., the bank's Maple Avenue branch had two individuals walk in and demand a 'large sum of money.'
After waiting roughly six minutes, the two fled on foot without any money but having committed multiple felonies as part of their attempted robbery.
Police soon released security camera footage from inside the bank and along with asking for the public's help in identifying the suspects, asked those living around the area to check their own cameras.
In their announcement Wednesday, but without giving away too many investigative details, it appears that with the help of the community and along with dedicated detective work, law enforcement was able to move in on those suspects.
"During the investigation a suspect vehicle was identified through witnesses and video throughout the area," said ZPD Sergeant Michel. "Detectives further investigated leads associated with the vehicle and were able to determine the make and model. Further investigation led detectives to compile a list of specific vehicles and they were able to identify a suspect."
Additional bank robberies had occurred that detectives had linked to the robbery in Zanesville including one at a PNC Bank on April 11 in Canal Winchester, one at the PNC Bank in Chillicothe on April 27 and another at Park National Bank in Newark on April 27.
It is not clear if they were successful in the holdups of those aforementioned banks.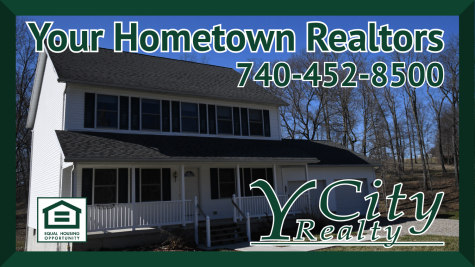 After Detectives followed up on numerous leads throughout the state, they were able to bring charges against the suspects.
As a result of their investigation, the following individuals have been charged with robbery, a second-degree felony and possession of criminal tools, a fifth-degree felony, through the Zanesville Municipal Court.
Amber D. Morrison, Chillicothe, 26 years old
Lindsey L. Williams, Lancaster, 24 years old
Travis M. Mettler, Lancaster, 23 years old
James A.R. Jones, Akron, 28 years old
With the help of neighboring law enforcement in Fairfield County, Ross County and Licking County, all four were able to be located.
On Tuesday, April 27, the suspects were taken into custody and a search warrant was executed at an apartment in Lancaster.
According to police, evidence of the crimes was recovered during the search.
They are currently being housed at the Fairfield County Jail and are awaiting extradition back to Zanesville.
Additional charges will be considered once the case is presented to the Muskingum County Grand Jury at a later date.
Sergeant Michel said the Zanesville Police Department would like to thank members of the community who assisted in their investigation and the cooperation they received from the Fairfield County Sheriff's Office, the Chillicothe Police Department and the Newark Police Department.
Anyone with additional information concerning the investigation is asked to contact the Zanesville Police Department at (740) 455-0700 or Detective Chris Andrews at (740) 455-0709. Reports can be made anonymously.