Coshocton judicial race: special prosecutor won't speak to media, answer questions
A criminal case against a local attorney and candidate for judge of the Coshocton County Court of Common Pleas has become the number one topic of nearly everyone in the close-knit community north along the Muskingum River.
Just before many left work for the Easter weekend, media around the region received tips that William Todd Drown, challenger to the current incumbent Judge Robert Batchelor, was indicted by a local grand jury.
What wasn't reported, which even at that time was unknown to Y-City News, was that another grand jury had failed to indict Drown last November. With only two weeks before election day, many questioned the timing by Special Prosecutor Clifford Murphy, Chief Felony Prosecutor for the neighboring Licking County Prosecutor's Office, to re-present the case to a new grand jury, this time with fewer, if any, witnesses.
While in the course of our reporting, after speaking to and interviewing dozens of individuals, what began to unravel was that Murphy, who we were told would be available to the media, had no intention of explaining his criminal charges against a candidate for judge while early voting was already in session. That left some voters who intended to cast their ballot for Drown to select his opponent, Judge Batchelor, out of fear the now-indicted candidate was guilty of the multiple felonies he was charged with that could leave him behind bars for multiple decades.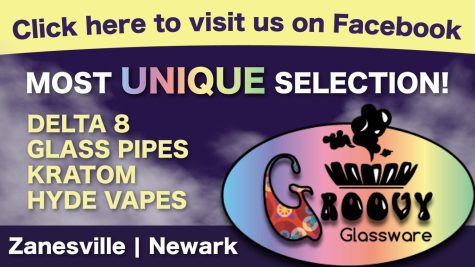 While not cited in the indictment, the alleged incident took place in southern Coshocton County in the Village of Conesville, mere miles from the border with Muskingum County.
According to Mayor Marge Donley, in accordance with village ordinances, she signed a nuisance notification on a property in the town, giving the homeowner time to remedy the issue.
The notice was personally delivered by Drown, the Village Solicitor, and the only paid employee for the small community.
Donley explained that the notice informed the homeowners that they had to clean up trash around the property, remove a dilapidated boat next to the garage and tires that were visible from the street.
By all accounts, the boat was removed in a timely manner and most of the rubbish was as well.
It appears that the tires were not initially removed and that at some point Drown told an adult female living at the property that she was not in compliance.
According to the victim, she put the tires in the garage but then took them back out an hour later to clean for an upcoming birthday party.
Around that time, Drown, who was reportedly working on another village issue, drove back around, noticed the tires and instructed his two hired workers to take them.
Allegedly, according to the victim, Drown and she got into a physical back and forth with one of the tires. Drown denies any physical altercation took place.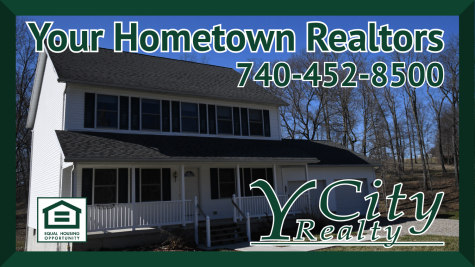 According to multiple interviews with officials, everything was handled as it traditionally would be.
A deputy was called to the scene, after the victim called the police, a detective eventually took the case and ultimately it was presented to the county prosecutor.
In cases where an attorney regularly works with the local sheriff's office, a special investigator from the Attorney General's Office may be asked to take over the investigation, however, an analysis by Y-City News shows that it wouldn't have been warranted.
Unlike in cases where a local attorney may have dozens of open criminal cases with defendants who were investigated by the local sheriff's office, Drown does not.
Between 2001 and 2022 in Coshocton County, Drown only represented clients in 17 felony criminal cases, averaging less than one case per year. In the last five years, Drown only handled 3 felony cases.
Sheriff James Crawford confirmed that his office rarely, if ever, has contact with Drown.
Once a detective completed their investigation, Prosecutor Jason Given would have seen the case.
In an interview with Y-City News, Given explained that as soon as he found out the case involved a local attorney, out of an abundance of caution and to ensure that there was no perceived conflict of interest, he moved to have a special prosecutor appointed.
The presiding judge of the court of common pleas is the one to authorize that request. Judge Batchelor, without knowledge of the case or any of its details, authorized that appointment.
It's extremely common for neighboring county prosecutors or their assistants to serve as special prosecutor for a neighboring county when requested.
According to Batchelor, Given came to him with the name of the prosecutor out of Licking County and he affixed his signature to the request.
The Attorney General's Office also makes available special prosecutors should they be requested. In Muskingum County, for example, that is rarely, if ever, done, and instead, an assistant prosecutor from a neighboring county fills in when a potential conflict of interest arises.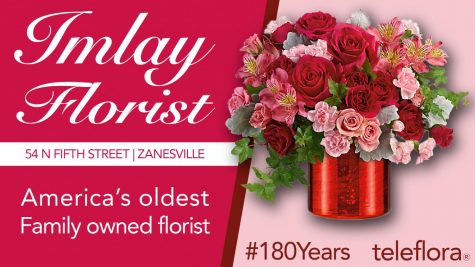 While Y-City News was not provided exact dates by Given or Batchelor, it seems to appear that Special Prosecutor Murphy was appointed before it became known to them and the larger community that Drown was seeking a judicial position within the county.
According to Drown he downloaded a petition from the Secretary of State's website and began making it known to political allies that he would challenge Batchelor in the upcoming May 2022 Republican Primary around the beginning of November.
Piecing together numerous accounts, it seems that Special Prosecutor Murphy took Drown's criminal case before the regular monthly meeting of the Coshocton County Grand Jury sometime around the middle of November 2021.
Numerous witnesses were called before the grand jury to provide witness testimony. Ultimately, they chose not to indict Drown.
In Coshocton County, grand jurors typically serve six-month terms and that particular convened grand jury ended their public service at the end of December.
In almost all cases, once a criminal investigation is presented to a grand jury, if they fail to indict, the case ends, unless, for example, new witnesses or evidence becomes available.
Double jeopardy, which prohibits anyone from being prosecuted twice for substantially the same crime, does not apply to grand juries, as the defendant is not being prosecuted but merely indicted, a process that allows felony criminal charges to move forward.
What's complexing about the Drown case is that four months later Special Prosecutor Murphy took what appears to be essentially the same case to the newly seated grand jury but this time without any witnesses including allegedly the victim.
However, this time, both Batchelor and Drown had already in previous months successfully filed their petitions to run for judge and it was readily known, in news reports, on social media and posted on the Board of Election's website.
It was also halfway through Ohio's early voting period. As a seasoned and intelligent prosecutor, Murphy, who leads the Felony Division for Licking County, had to know that even if it wasn't his intention, the appearance of indicting a judicial candidate two weeks before election day would look questionable at best. This wasn't a case of someone who murdered their significant other and was indicted the following week, but a case that was nearly a year in the making.
Concerning, Special Prosecutor Murphy has ignored nearly a dozen attempts by Y-City News to comment or provide an explanation. Nor would anyone in his office speak to us in detail.
To protect against the appearance that federal prosecutors are intermeddling with the political process, there are numerous precedence, memos and opinions, issued by both political parties' respective U.S. Attorney Generals, baring the announcement of criminal investigations or the seeking of charges in the weeks and months before an election against a political candidate. No such statute, memo, ruling, case law or opinion exists at the state level in Ohio, though many other states, both Republican and Democrat led, do.
Y-City News will continue to investigate Prosecutor Murphy and his actions as they relate to his official capacities both as a special prosecutor and as the Chief Felony Prosecutor for Licking County.
Chief Justice Maureen O'Connor of the Ohio Supreme Court has appointed retired Judge Daniel T. Hogan of the Franklin County Court of Common Please to oversee Drown's criminal case. Drown is scheduled to appear before Hogan Monday, April 25 at 9 a.m. in the Coshocton County Courthouse. Hogan has previously presided over criminal cases in Muskingum County, also at the appointment of Chief Justice O'Connor.
As previously reported by Y-City News, Drown is charged with four felonies, which could potentially send him to prison for multiple decades.
Do you have information about this case you think Y-City News should know? We would like to hear from you. Contact us at (740) 562-6252, email us at contact@ycitynews.com or mail us at 247 Market Street, Zanesville, Ohio 43701. All sources are kept strictly confidential.
Editors Note: We have journalistically made the decision to withhold some particular information and details about the indictment process against Drown, that we don't believe at this time to be relevant, to protect those that serve and are appointed or selected to serve in the criminal justice system.