Community welcomes new superintendent, wife to community – excited for school year
After months of pouring over resumes, conducting interviews and making hard but necessary decisions the Maysville School Board selected its next superintendent.
Brian Blum, who comes from Van Buren Local Schools in northwest Ohio, said he is excited to help maintain and grow the close-knit school community.
No stranger to the local region, Blum previously served as the Assistant Superintendent of Northridge Local Schools in Licking County.
He replaces Dr. Ruth Zitnik who chose to retire at the conclusion of the 2021-2022 school year.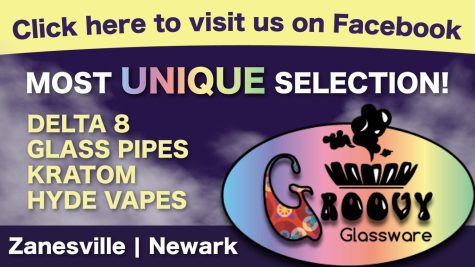 Initially, 14 candidates applied to be the district's next superintendent. The board ultimately decided to reopen the posting for additional candidates to apply, which four did, including Blum, for a total of 18 applicants.
Roughly, a quarter of those who applied were already superintendents at other districts, another quarter were high school principals and the remaining half were a mixture of administrators, assistant superintendents and consultants.
Three of those candidates held active administrative roles at either Maysville or one of the other five public Muskingum County school districts.
Joseph Daniels, current Assistant Superintendent at Maysville, Robert Dalton, current Principal at Maysville High School, and Ryan McLane, now former Assistant Superintendent at West Muskingum, each applied.
An extensive analysis by Y-City News found that between the six public school districts, the Mid-East Career and Technology Centers (Mid-East), and the Muskingum Valley Educational Service Center (MVESC), 26 local educators hold their superintendent's license, eight of which are actively a superintendent.
Some districts such as Zanesville only have one additional superintendent license holder, Assistant Superintendent Steve Foreman, while others such as Maysville have six.
In the case of East Muskingum's Director of Special Education, Mike House, like many educators and administrators at neighboring districts, we found, have their licenses but aren't actively seeking or interested in a career change.
That can be explained as some license holders like Tri-Valley's Nashport Elementary Principal Larry Bevard, who lost out to former Tri-Valley High School Principal Chad Shawger for the position of superintendent at West Muskingum, an adjacent district, had been actively applying previously but appears to no longer be, though he recently submitted for a licensure extension, approaching a possibly forthcoming retirement.
At West Muskingum, Tri-Valley, Maysville, Philo and Mid-East, each head high school principal holds their superintendent's license.
It is a well-known tactic that many districts will attempt to help prepare an inside administrator to take over the role as the district's next superintendent. While research on the matter is inconclusive, many boards of education appear to also favor superintendent candidates who are graduates of the district they are applying to become the seniormost administrator.
Ultimately, it remains unclear why so few local and regionally qualified license holders applied for the position at Maysville.
Regardless, the Maysville Board of Education decided on Blum who was granted a three-year contract at a special meeting in early April to a crowd of community members eager to meet him.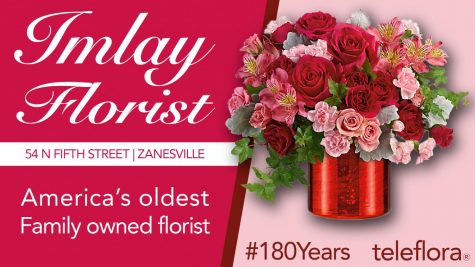 "Our staff and the Maysville Local Schools community provided input detailing what they expected in our next superintendent, and the board used that information in selecting the best applicant for our district," said Kelli Israel, President of the Maysville Board of Education. "While we had numerous, outstanding candidates, Mr. Blum's experience and passion for school improvement aligned perfectly with our current strategic plan implementation. We are confident that Mr. Blum's leadership will help the district move forward toward our mission to 'ignite curiosity, discover purpose and impact the world."
Blum comes to Maysville most recently from the Van Buren Local School District located in northwest Ohio, roughly 10 miles north of Findlay in Hancock County. That district is home to about 1,100 students.
With more than 20 years of experience in public education, having served in roles as an assistant superintendent and as an elementary school principal, many spoke in April when he was hired about the expertise he would bring to the district.
"It makes me feel proud that the Board of Education has confidence in me to come in and lead these wonderful students and staff," said Blum. "To get to be part of a community that is so passionate about their schools, that's very exciting. I'm not one who sits in an office, I feel to know what's going on you have to be out and making connections with everyone from the students to the teachers to the bus drivers."
Brian Blum has been married to his wife Stacey for nearly 30 years, both saying they were excited to join the local Maysville community.
"We are both looking forward to becoming Panthers," said Blum with a smile during his hiring announcement in April.
According to his contract, Blum officially started on August 1. Students return to school at Maysville on both Wednesday, August 24 and Thursday, August 25, depending on grade level.