Lemmon Brother's light show returns for 5th year, large opening event held Saturday night
Crowds of individuals and families filled Lindbergh Avenue Saturday evening to observe the opening night of a local Christmas light show.
The fifth consecutive year for such an event, the Lemmon Brothers digitally orchestrated nearly 30 minutes of music and flashing lights that didn't disappoint.
In total, over 35,000 lights are incorporated into the show, again, like in years past, adding significant additional strands to impress the onlookers.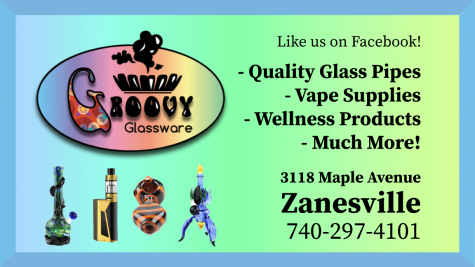 Brandon and Austin Lemmon, brothers, first started the endeavor after watching The Great Christmas Light Fight, a reality television competition hosted by ABC where contestants try to outdo their competitor's light displays.
First beginning in 2017, the two have worked hard each year to put on a worthy show for the community. Both have expressed in interviewers to Y-City News over the years that its visitor's support that keeps them coming back bigger and better every Christmas season.
In fact, it's this time of year that their little residential street becomes quite busy with traffic as the light show has become a tradition for many not just in Muskingum County but the region, having been featured in multiple Columbus media publications.
The community has seen the two brothers work diligently each year, often beginning with planning in the summer, to put on the show. To have everything up in time, around October they begin physically setting up the attraction.
What started with a preconfigured system called Mr. Christmas, that only had six-outlet plug-ins, which synchronized the Christmas lights to 20-preconfigured holiday songs, has morphed into a show with 35,000 lights manually choreographed with holiday tunes.
Typically, Austin does the programming on a computer in the family's garage and older brother Brandon helps with financing and installing the numerous stands.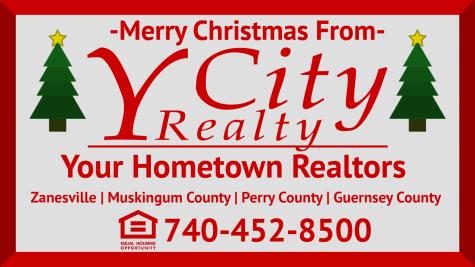 As with each preceding year, the brothers look to increase the 'wow factor.' They had hoped to incorporate a flame machine for this year's show, but they found it would be too dangerous.
They did, however, manage to add significantly more lights, including the DMX ones, and pyrotechnics (smoke machines) as well as the usual alteration in the selection of songs and characters.
This year's light show will feature five Charlie Brown characters including Charlie Brown himself, Linus, Lucy, Snoopy and Woodstock. The Grinch, a fan favorite, is also making a return.
There will be 10 songs this year, including Mr. Grinch and the Peanuts theme song, eight of which are new.
In front of easily over 100 people Saturday night, the brothers thanked everyone for attending and gave a brief description of the show.
Following the event, Santa came out and greeted the young children in attendance and handed them goody bags. Cookies were also available for those in attendance.
"It definitely means a lot to us," said Austin about the attendance on opening night who also predicted, based upon last year's numbers, that they will likely have hundreds of cars drive by each night.
The light show will run nightly through Christmas, Sunday through Thursday, 6 p.m. until 9 p.m., and Friday through Saturday, 6 p.m. until 10 p.m.
Their home is located at 909 Lindbergh Avenue in Zanesville. Radios can be dialed to 94.9 FM for an in-car experience.
A donation box is located at the front of the home and donations are very much appreciated. This year, for example, the brothers spent thousands of dollars buying equipment for the light show. All money goes to purchasing equipment for the following year.