Organized criminals targeting rent payments
One local property manager isn't sitting idly by as her tenants have their rents stolen.
Patty Friebe, who oversees Northgate Apartments on the north end of Zanesville, is tracking the thieves across the state and hoping to warn others about the thefts.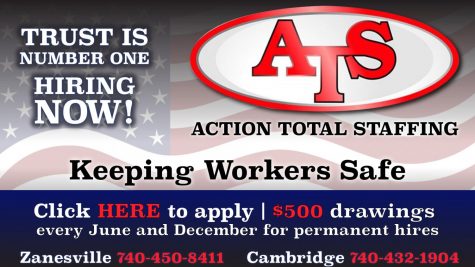 It all started this April when some of Friebe's residents didn't pay their rents on time, unlike them, she inquired and found each saying they put their payments in the drop slot.
At first, she thought it could be a local tenant looking to line their pockets, but what she discovered was far worse, an apparent gang of criminals stealing payments not just in Zanesville but across Ohio and the multi-state region.
The thieves, using string and sticky material, would spend sometimes nearly half an hour during the early mornings fishing rent payments off the floor and back through the drop slot in the door of the management office.
A crime that is getting worse each month, landlords are now instructing tenants to only pay by direct deposit or during office hours.
Though they steal all the paper payments, the criminals only cash money orders, not checks, as they require a bank account or identification to exchange.
They carefully remove or white out the writing on primarily Western Union money orders and deposit them out-of-state days later.
The company takes nearly a month to respond to its customer's request, such as providing a copy of that particular cashed money order, giving criminals the upper hand.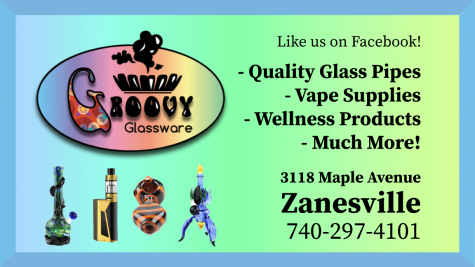 While some management companies, like the one Friebe works for, have eaten the cost pending a criminal investigation, many are putting the blame on tenants.
That means many across the state, who are low income, on government assistance or social security, are out, expected to come up with the missing payment, they personally delivered to their drop slots.
Money orders are often used by those who don't have a checking account for places that don't accept cash to pay large ticket bills such as rent or utilities.
While police work to search down suspects that aren't just skipping from county to county but around states, Friebe got smart, she had cameras installed to catch the thief with 'sticky fingers.'
She discovered the perpetrator in the act and took her videos to the Columbus media, hoping to inform other tenants and managers.
Then the phone calls started rolling in, call after call, some from those who knew her from her long tenure in the business and others she didn't, many were having the same problem.
While Friebe had a few thousand dollars taken in payments, bigger complexes with more units are seeing larger sums taken, and many of them put the blame on their tenants.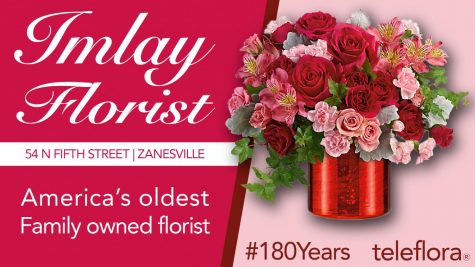 Friebe, who said she understands that due to rising crime law enforcement is quite busy, didn't want to wait around. She started doing some investigating of her own.
She found that the thief in her footage was matching the appearance of the man in some of the other robberies around the state.
Further, the criminals, it appears, used their own names to cash the money orders. A few targeted internet searchers and Friebe found who she believes may be involved.
One name, that of a Cleveland Townsend, appeared on some of the Western Union money orders. Others had no endorsement and were somehow cashed unsigned.
Friebe said that when she first started looking into the theft she went around town and discovered JJ's Drive-Thru cashed Western Union money orders but that they take pictures and the identification of everyone who uses that service. She believes some less than honest stores are allowing criminals to cash the money orders in Indiana without such precautions.
During her investigation and networking with others, Friebe found that camera footage from around the state appears to show, at least to property managers who compared the footage, that the same few individuals are behind nearly all of the crime.
Unsurprising, she says, the names found on the cashed money orders matched the names of known criminals in Indiana. More alarming than just stealing money, the individuals she identified are known to carry guns during the commission of their crimes. One was involved in a shootout back in 2018.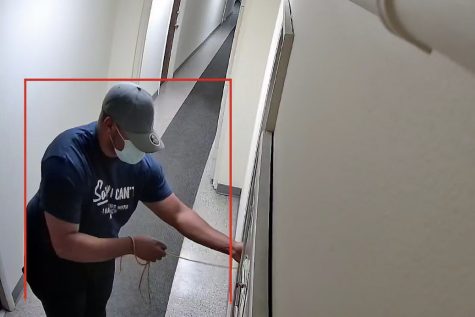 For Friebe, she said her apartment complex has taken additional precautions, but ultimately, she just wants to protect those who don't know about this new crime wave.
"I just don't want other people, other properties getting caught in the same situation we are," said Friebe. "Ours may be a small amount, but they are doing bigger hits, leaving tenants helpless."
Zanesville Police Detective Tom Porter said his department is investigating. He encourages individuals to remain vigilant and to call them with any tips, which can be made anonymously.
As for Northgate Apartments, Porter said he can not comment on an active criminal case.
Friebe said she also reached out to the Federal Bureau of Investigation (FBI) since it appears the criminals crossed state lines.
FBI Public Affairs Specialist (Special Agent) Todd Lindgren out of the bureau's Cincinnati Field Office says it often depends on certain thresholds for his agency to get involved even if a potential criminal act moves across state lines.
Further, Lindgren said it is FBI policy to not confirm or deny, the existence or nonexistence, of a potential criminal investigation.
Anyone with information about the robberies is asked to contact the Zanesville Police Department at (740) 455-0712.