Dresden & Company expands, brings craftsmanship, tourist back to community
A local business recently celebrated the grand opening of its newest building and local leaders, as well as community members, came together to join in the festivities.
Dresden & Company, one of the county's fastest-growing locally owned businesses, has opened another location in the Village of Dresden, a storefront designed to attract visitors from around the country, showcasing all the many domestically made products available for purchase through its network of proprietors.
Co-Found Jim Lepi says their company and its newest site are continuing to aid in their mission to restore the small village community to its roots in basket-making.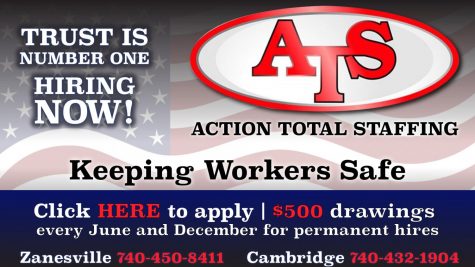 On Thursday, October 14, a crowd joined outside the storefront of 416 Main Street, adjacent to the World's Largest Basket.
Zanesville-Muskingum County Chamber of Commerce President Dana Matz gave a short speech, which included a brief history about Dresden and its heritage, and welcomed everyone to the celebration.
Many elected officials, including Representative Adam Holmes, Dresden Mayor Gregory Morrison and Dresden Councilperson Larry King, spoke about the great entrepreneurial spirit and dedication to the community Dresden & Company has displayed in their few short years of operation.
Holmes cited how Lepi never gave up on the small community, Morrison wished them well on their future endeavors and King spoke about how the startup has grown to become the village's second-largest employer.
Lepi said the business has always been focused on providing a superior product and supporting its employees as well as the local community. He thanked everyone for their support and provided an insight into the exponential growth of the business.
"We hope to outgrow this space quickly," Lepi said graciously. "Everyone here has been a critical part of our team."
Instead of the traditional ribbon, a long piece of basket material was cut as part of the grand opening.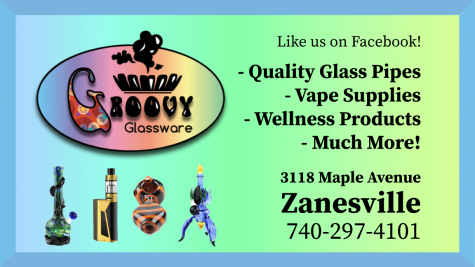 According to Lepi, while the business has had to adjust due to the pandemic, they are continuing to weave baskets in Dresden and have been working on some really initiative projects.
One of those, which Lepi said he can't divulge much of, involves them creating baskets for a major motion picture. Much like when Conn's Potato Chips made national exposure when it was featured in a 1980s Oscar-winning movie, the placement will once again put a local Muskingum County company on the national map.
Another product under development and production is a Christmas stocking basket. Lepi thinks it should reasonably last for generations and would make a great item to pass down through the family.
"It's one of the nicest baskets we've ever done," Lepi said with a passionate smile."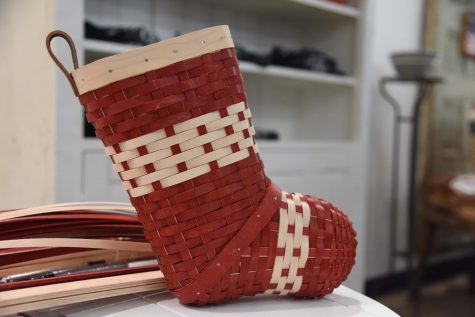 The co-founder said what he's most excited for though is the future, which he says requires them to be innovative.
"I know more than anything that our future depends, more than anything else, on innovations. New products that haven't been done before and aren't being done in China or Indonesia and are being shipped here," said Lepi. "We need unique products that we can build right here in Dresden and be the first to market so that we can't be compared to less expensive overseas products. We know that and so far people have embraced the Made in America brands.
Not only is Dresden & Company a local employer who sources nearly all of their products domestically, but when the pandemic first struck, they came together and created over 4,000 face shields for local healthcare workers when protective wear couldn't be sourced elsewhere.
"The disease made us all feel helpless," Lepi recalled. "It was our way to help out."
While the nearly last two years haven't been easy on the startup, Lepi said, they still have everyone who started with them. Sacrifices have had to be made, Lepi added, but noted how everyone still comes in each day with such enthusiasm and passion.
Lepi himself has been called by many a hero and role model. Growing up just north of Dresden, he married his wife of now many years, Bobbi, and in the early 80s founded a real estate brokerage. Lepi & Associates Real Estate Services, now owned and operated by his wife, has grown to become the region's largest firm. In the late 80s, along with his brothers, he started an environmental services company, Lepi Enterprises.
He has been given the Distinguished Graduate award from Tri-Valley Local Schools, where he also worked for some years as the building and grounds supervisor, Lepi spent six years on Dresden Village Council, he helped form the Dresden Village Association, was President of both the Muskingum County Community Foundation Board of Trustees and the Building Environment Council of Ohio along with many other accolades.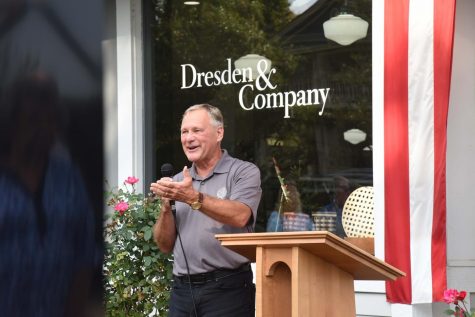 His help in the resurgence of economic life to Dresden following the collapse of Longaberger, both through Dresden & Company and his other ventures has gained him a lot of praise and admiration.
To Lepi though, he doesn't consider himself a hero. Humbly, when asked what being considered a hero and role model meant to him, he just slightly shook his head side to side, visibly taken back by the recognization.
"I don't know if that's really well placed, I think there are a lot of heroes in Dresden," said Lepi. "I don't consider myself one. When I think of a hero I think of the firefighters and EMTs and I know the sacrifices they make, their boots at the bottom of their bed every night for year after year and they get very little thanks. Police officers are the same way, they give so much and get so little back."
Lepi says he thinks Dresden & Company should be ten times the size they are now and they have big goals for the future. The new center at 416 Main Street will be a tourist destination, able to accommodate buses of visitors. Meals for those tourists can be catered in the new location and it will be a welcome center of sorts as they go on and explore the village.
"It's happening thus far in spite of the pandemic," said Lepi. "People are planning out visits so we got busses coming and that's always been our goal and it will be tied directly to our growth."
As they do continue to grow, they are accessing available space in Dresden, lowering the number of vacant storefronts and buildings while also beautifying the quaint little village.