Adornetto announces run for commissioner
Muskingum County Commissioner Jim Porter, one of the county's most beloved elected officials, recently made it known that he would not be seeking an additional term.
That news, after much consideration, led hometown native, military veteran and political standout Anthony Adornetto to announce his candidacy for county commissioner. He filed his petition with the board of elections Tuesday afternoon.
With a general election still 13 months away, Adornetto, a Republican, is placing himself as the frontrunner in a race where no one else has officially announced their intention to run.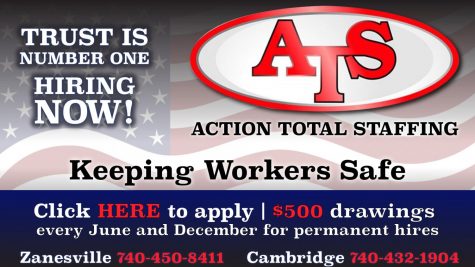 Adornetto comes from a family with deep connections to the Muskingum County community. He himself is a fourth-generation resident, residing in Muskingum Township with his wife, Erin, and their three boys.
As a young man, Adornetto says after graduating high school in 2001 he went on to college, but soon dropped out after realizing at the time it wasn't the right fit for him. He would spend a few years focusing on his own personal development and making pizzas for his family's businesses.
After a neighbor of his cousin, 21-year-old Marine Cpl. Todd J. Godwin, was killed in Iraq in 2004, Adornetto said he felt called to service.
"So I was just sitting there like, 'holy cow, I'm just screwing around and making some pizzas and this kid who has done everything right his whole life got killed in Iraq,' so I had like a moment," Adornetto recalled. "I had this moment like 'oh my gosh I gotta do something better,' so I enlisted in the Marines."
After basic, Adornetto would serve as an MP (military police) officer. Those duties often entailed constantly being on call and working 12 or more hour shifts.
He soon realized he wanted to make his service more impactful to his fellow soldiers and the country at large. That's when he started exploring the possibility of being a K-9 handler. While there weren't any open positions, Adornetto spent his free time self-training and helping out those in the unit, including maintenance of the stalls.
When a position did open up, his superiors had no question that he was the one who should be given the opportunity.
That self-motivated decision would lead Adornetto both across the country and around the world as he was a handler for a K-9 bomb-sniffing dog.
"It was intense," Adornetto recalled. "If you didn't do a good job, it was very likely that someone was going to die."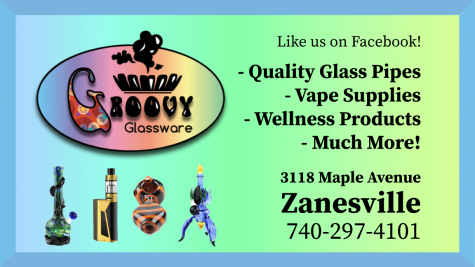 After over five years of service, Adornetto left the military world and moved back to town with his wife, who is also a Zanesville native.
He attended Muskingum University and while there was selected to spend a semester in Washington, DC under a special program that the college has due to its ties with former Senator and astronaut John Glenn.
Due to his exemplary military service and academic excellence, Adornetto secured a highly selective internship with then U.S. House of Representatives Speaker John Boehner. It was there that he says he gained valuable knowledge and experience about the interworkings of government.
Impressed by the glowing reviews he received during the internship, Ohio Representative Bill Johnson offered Adornetto a job after graduation.
Being in their late 20s, the couple started their family as Adornetto graduated with honors. University officials still a decade later use him as an example of the ways students can achieve if they capitalize on college resources that bigger schools often can't offer.
When Johnson was re-elected in 2012, his district was expanded to include Muskingum and Guernsey Counties. His experience and connection to the local community led Johnson to select Adornetto with opening the representative's new office in Cambridge.
There he would handle constituent outreach, veterans casework, service academy nominations as well as economic and workforce development among many other things.
"I got to learn from great people, learn what worked for other communities, what goes right, what goes wrong, across Appalachia Ohio," Adornetto said. "I got to see how they addressed their unique challenges and the strategies they used to overcome them."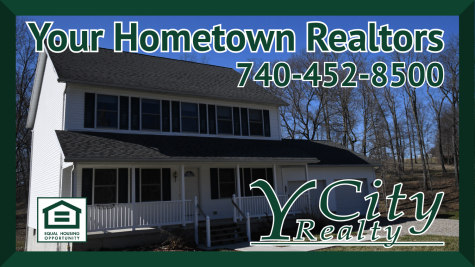 Then in 2015, Adornetto made a career advancement and joined Zane State College. Initially, he was the new foundation executive director. Later, he would be promoted to chief of staff.
In that role, Adornetto says, he was involved in institutional reorganization, budget deliberations and as one of the designers who helped craft the college's upcoming bachelor's degree.
"Probably one of the best parts was bringing that four-year degree," Adornetto recalled. "I'm told it's going very well, which is exciting because we're … no one knows this, but there's not very many two-year colleges in the state that offer a bachelor's degree, it's very hard to do and we got it done, we, not just me, I just got to lead the effort."
Adornetto says that then when the virus struck, it slowed everything to a crawl, impacting much of the exciting work that he was trying to do. That, according to him, made him start to consider if he might possibly want to once again change careers and start his own business, to allow himself to focus his passion on something that he could personally build while giving himself more flexibility to spend time with his family.
Currently, Adornetto runs a consulting firm. In that role as its principal agent, he does a wide range of work with many different companies. An example he gave is that he currently has a client where he is doing site selection, searching across a multi-county region for the best future location to expand their business to. He also works as a part-time commercial real estate agent.
According to Adornetto, he first heard about Porter not re-running roughly six to seven weeks ago.
"So I decided, alright, I'm going to get out there and be the first to file petitions so that people know that somebody with a professional background does want to do this job," said Adornetto. "After you put years in to sacrifice (referencing his military service), whats some hard meetings, what's some long nights working on a strategic plan, if it really has the ability to move us all forward."
While Adornetto has never held public office before, he has helped with over 12 different political campaigns. Historically, having held a previously elected position isn't necessarily a requirement for voters. Porter was previously a township trustee, Commissioner Cindy Cameron was previously a school board member, but for Commissioner Mollie Crooks she leveraged her non-profit experience and voters found her to be more desirable than incumbent County Commissioner Jerry Levy.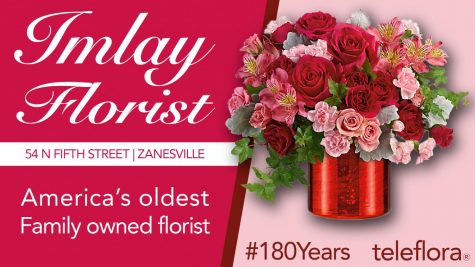 Adornetto does however represent Muskingum Township on the Republican Central Committee. According to him, he has been busy the last few weeks getting signatures and talking to prospective voters.
"The reason I'm running is that I've been hoping for the last ten years to find an opportunity in which I would be well qualified for. There have been opportunities in the past with open seats and I've said to myself 'I don't have the relevant experience yet to go and run for that seat' and for this position I believe that I do," said Adornetto. "Because of my experience throughout Appalachia and my studies of the future trends that will affect this area, I think that I have skills and talents that would lend well to the commissioner position."
Adornetto says he's not running because he feels he needs to change something. He cited the fact that sometimes people run for office because they have 'an ax to grind' and there is something they feel needs to be changed, but that instead, his position on the board, he feels, would increase the likelihood that all citizens would grow and prosper.
According to Adornetto, from his experience working with companies of all sizes, workforce development is the number one issue for corporate site selection. Available real estate is fifth, he added, referencing that companies in all industries need trainable and educated workforces to utilize if they select a particular community.
"I want to help lead that conservation," Adornetto, who also has his masters in business administration from Ohio University, added. "We have opportunities to continue to grow, we are blessed to be in the community we are in, but we haven't reached our peak yet. If you think about where Zanesville – Muskingum County was 100 years ago, we were an international hub, we have that type of talent still and I believe that from the position of commissioner that I can help increase the probability that we reach those goals."