The face of fair, a man seen everywhere
Last month when individuals from around the region convened in the southern part of the city for the 175th Muskingum County Blue Ribbon Fair, one man seemed to impossibly be at every event and ceremony.
Darrel Cubbison, now in his mid-80s, is arguably one of the most familiar faces each year. Having attended since he was a young boy, Cubbison is someone everyone seems to know and wants to say hello to.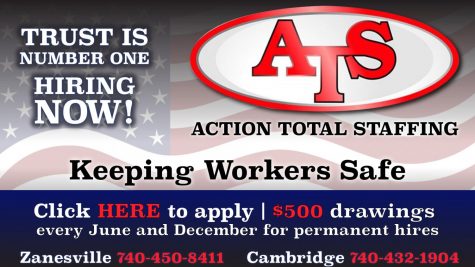 At the opening of this year's fair, Darrel and his wife, Carol Cubbison, were honored with the privilege of cutting the Blue Ribbon, signifying the official start of the week's festivities.
Surround by their family and elected officials, the two were bestowed the opportunity in light of their significant 60th marriage anniversary.
Cubbison spoke about how he, as a young child, attended the 100th Muskingum County Fair and the many memories he has from all his years of attending.
"Besides a few years in the military, I've attended the county fair every year," said Cubbison with pride.
The life-long Muskingum County native then chuckled about the year he took chickens to the State Fair, saying it didn't necessarily go as planned.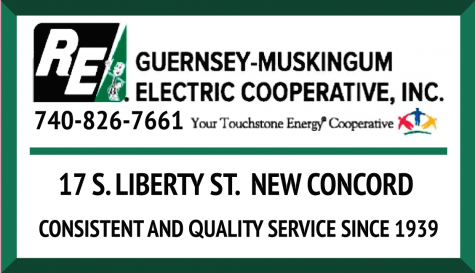 As an adolescent, Cubbison was heavily involved in both Future Farmers of America (FFA) and 4H.
He later graduated from New Concord High School in 1955 (which eventually become John Glenn High School).
Cubbison would work for the Guernsey Muskingum Electric Cooperative in their member services office. He lobbied on behalf of the cooperative in Washinton, DC.
For 23 of John Glenn's 24 years in the U.S. Senate, Cubbison was one of the ones to lobby the former astronaut.
His alma mater, now East Muskingum Local Schools, inducted Cubbison into its selective 'Hall of Fame' alongside Glenn in 1996.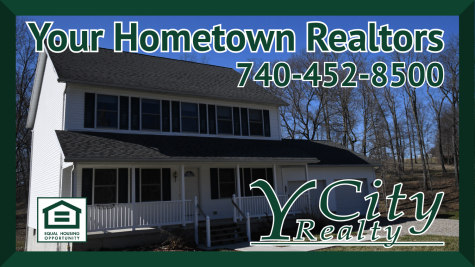 In 1972, Cubbison was approached about running for the Fair Board. He would be elected and serve as its president for over 40 years.
During that time, he and his wife were known to visit many other fairs across the state. By their count, they have attended over 80 different fairs.
Cubbison would also serve as President of the Ohio Fair Managers Association for two years. In 2019, he was inducted into the Ohio Fairs Hall of Fame.
Even in his older age, Cubbison continues to be involved with livestock. Currently, he is raising 50 steers.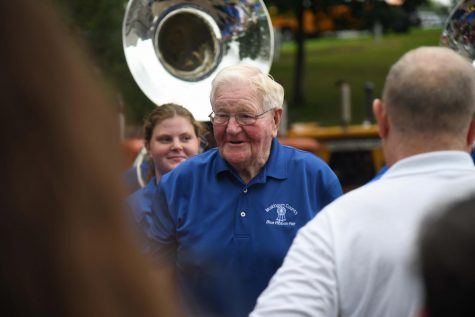 Cubbison was only 9 years old during the 100th Fair, which took place between August 13 through August 17, 1946.
While much has changed in the past 75 years. With some structures having been demolished, others have been built, a few on the land where the previous ones once stood.
Cubbison recalled the large celebrations and joy the centennial year had on the local population.
"It was big," said Cubbison who then just smiled and continued shortly by saying it was 'a good time.'
During the 175th Fair this year, Cubbison was practically everywhere. At each event, he was there.
When the Zanesville Band marched across the Fairgrounds, Cubbison was leading them in his golf cart. When the ceremonial time capsule was laid, Cubbison was filing in the hole with his bare hands.
Wherever he went, he was regularly stopped. His familiar face and friendly personality a staple of many fairgoers' yearly experiences.
Asked by a reporter from Y-City News how he maintained such stigma, Cubbison laughed and cited his once or twice daily 'breaks' of 15 minutes to his camper for a reprieve.
Cubbison then took a short pause, pointed at a random young girl walking with her mother and said 'you see that girl right there, that is why I do all that I do.'
For one of Muskingum County's longest and most involved fairgoers, a week of nearly 17-hour days is worth it to him. He gets to have a small part in ensuring the next generation has positive experiences to share with their children about the 175th Muskingum County Blue Ribbon Fair.