Jackoby gets community control
A once respected member of the community held his head down in shame Wednesday morning in court, crying as he apologized for his actions and pleaded for mercy.
Dr. Henry "Hank" Jackoby, the former principal at Maysville High School, appeared for his sentencing on charges of unlawful restraint, tampering with evidence and taking nude photos without consent.
While two victims were identified during the criminal investigation, both feared the publicity of a trial, due to his former position, and thus Jackoby escaped more serious charges which in part allowed him to walk out a free man Wednesday.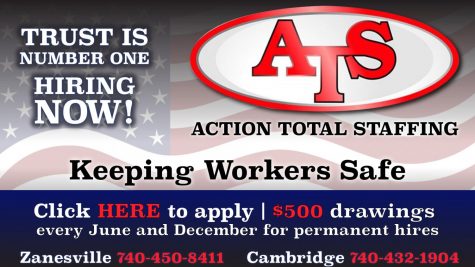 Jackoby, by all accounts, was well liked and respected by members of the Maysville Local School District community. What he did on his off time, however, eventually sank his career in teaching and school administration for good.
A self-proclaimed "playboy" the now 49-year-old man has been stripped of his employment around children and will likely never return to a school building.
In one of the most read stories on YCityNews.com so far this year, news in January that Jackoby was arrested by Zanesville Police Detectives shocked the community.
He had been placed on paid administrative leave weeks earlier by Maysville Superintendent Dr. Ruth Zitnik near the very end of 2020.
As explained by Muskingum County Prosecutor Ron Welch in court Wednesday, Jackoby had a 26-year-old woman over to his place on Christmas Eve.
Both he and the victim had been drinking that night, but when she awoke she said she felt that Jackoby had penetrated her without her consent.
A search warrant on his residence found a white crushed powder in the trash, later identified as Melatonin. The victim was examined at the hospital, but according to Welch, the substance does not show up on any blood test and is commonly used by perpetrators to subdue their victims.
That victim chose not to move forward, citing her concerns about the publicity of a trial involving a well-known local principal. Complicating the matter also was the fact that the two had a previous consensual sexual relationship and she had ongoing mental health issues.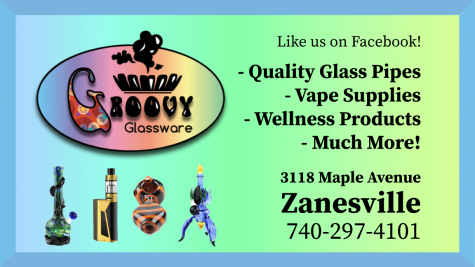 When asked to come in and speak to detectives about the first incident, Jackoby was instructed to hand over his cell phone. Video surveillance from the interview room shows the former principal deleting items off his phone, against directions, before handing it over.
Using forensic devices only accessible to the police, detectives were able to recover information that led them to another victim. Due to her status in the community, she also said she didn't want to move forward.
On his phone, detectives found pictures of that second victim naked on his bed. She had never consented to photos being taken of her. Investigators believe she was also drugged and sexually assaulted by Jackoby.
While neither victim chose to move forward, prosecutors were able to secure charges against Jackoby that would allow him to be held responsible for his actions.
He faced multiple charges including tampering with evidence, a third-degree felony, and three counts of illegal use of an impaired person in nudity-oriented material, all also third-degree felonies.
In mid-June, Jackoby accepted the reality of his actions and pleaded guilty to reduced charges which included the tampering with evidence and two new third-degree misdemeanor charges of unlawful restraint. All other charges were dropped.
He faced a maximum of 36 months in prison.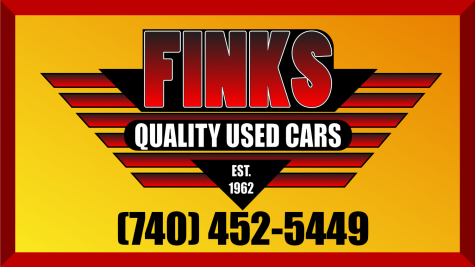 At sentencing Wednesday, Welch clarified for the record that they have no indication that there were ever any additional victims under the age of 18 nor at his place of employment, Maysville Local School District.
Further, Welch argued that due to the nature of his actions, that Jackoby be sentenced to 30 months in prison.
Jackoby's attorney, David Mortimer, argued that Welch misrepresented the facts of that case. Citing the fact that his client had previous consensual sexual relationships with both women.
In arguing for community control, which is often given to defendants who have no prior criminal history and charged with a lower-level felony, Mortimer cited how the former principal had managed to find employment mowing grass for $10 an hour.
Jackoby also will likely lose his teaching certificates and be unable to find higher-income employment due to the publicity of his case.
During the past year, Mortimer said, his client spent numerous hours each week volunteering and picking up litter, something he did on his own accord and not court-ordered.
Judge Kelley Cottrill, due to that information, was virtually unable to impose a prison sentence due to state case law and the likelihood any sentence would get overruled on appeal due to Jackoby's actions to make him appear as the perfect community control candidate.
After a long pause in the courtroom Wednesday, Cottrill sentenced Jackoby to community control. As part of that, he will not be allowed to consume any alcohol and be required to wear a device to ensure such compliance.
Should Jackoby not abide by the strict rules placed upon him, he will be sent to prison to serve out his alternative sentence.
He will also be ordered to pay all court cost and fees in the matter.
UPDATE: This article has been updated to include that Muskingum County Prosecutor Ron Welch argued for a 30-month sentence in court Wednesday.