Zanesville school board member resigns
One local school board is in the process of selecting a replacement following the resignation of its longest serving member.
Brian Swope announced during Zanesville's August school board meeting that he was tending his resignation, effective immediately.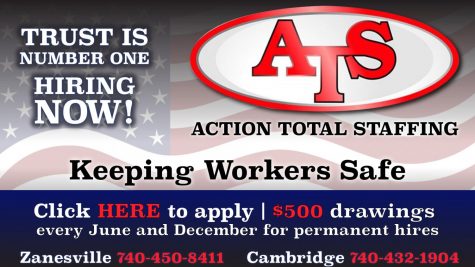 Swope was first elected by voters in 2007 to serve on the board and was successfully re-elected three more times. His current term runs through December 31 of 2023.
He was the longest serving current member of the board, having held the title for 164 months or almost 14 years.
On some occasions, while serving for the United States Armed Forces overseas in Afghanistan, Swope worked remotely in his capacity as a board member.
At the very end of the district's August meeting, Swope said that he had purchased property outside the district and was tending his resignation.
"I will no longer be with you," said Swope. "It's been a good 14 years. I appreciate everybody's efforts. Just keep doing what you're doing. Always do what's best for the students."
Swope continued by saying that during his span as a board member, he always put the students first in every one of his decisions and that he hopes that mentality is continued by the board and his future replacement.
He also spoke about the strides the urban district has made over his tenure and how proud he is of how far they as a school system have come along.
"I'm still bleeding blue," Swope said as some of his last official words as a board member.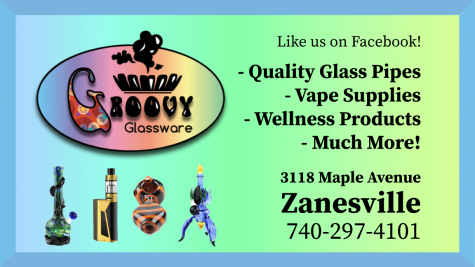 Mike Young, the treasurer of Zanesville City Schools, said the process moving forward is pretty straightforward.
A vacancy was declared and the board placed a notice that it was seeking Swope's replacement.
Had the resignation been one month earlier, whoever is ultimately selected would have only served until December 31 of this year. Because petitions for this November's school board race were due at the beginning of August, the person who is chosen will serve out the remainder of Swope's term.
Following that meeting, which occurred on August 16, the board was legally required to wait 10 days but not more than 30 to select his replacement. If someone is not chosen by September 15, Muskingum County Probate and Juvenile Judge Eric Martin will make the selection.
According to Young, three individuals submitted their applications to be appointed: Mike Coulson, Valencia Clark and Steven Randles.
The date and time for the next meeting has not yet been set, Young added.
Both current board members, Scott Bunting and Vicky French, are not seeking re-election this fall. Their terms will end on December 31.
Lori Y. Lee and Janet Johnson Long will instead run unopposed on November 2 for the two open seats created by both Bunting and French not choosing to seek additional terms.
According to the Ohio Secretary of State's Office, elected officials are required to update their address on file with their local board of election within 30 days of moving residences.