Jackoby pleads guilty Wednesday morning
The former Maysville principal accused of being involved in a sexual assault last December pleaded guilty Wednesday morning to multiple criminal charges.
Dr. Henry "Hank" Jackoby, 49-years-old, opted last minute to forgo having his case taken to trial, which was scheduled to begin this week.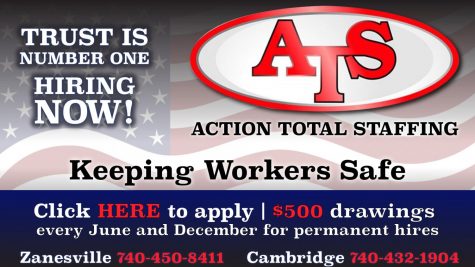 First reported by Y-City News earlier this year, Jackoby was initially placed on leave from his administrative position at Maysville Local School District late last year.
School Superintendent Dr. Ruth Zitnik previously said that the decision was made after she was informed by detectives about a situation revolving around Jackoby.
The incident did not occur on school property and no students were allegedly involved.
Jackoby had passed multiple criminal background checks and was popular with students, parents and his fellow colleagues, Zitnik added.
In mid-January, Zanesville Police Detective Phil Michel announced his agency had arrested Jackoby on a felony tampering with evidence charge.
The third-degree felony stemmed from a meeting between a detective and Jackoby wherein he was asked to allow the inspection of his phone.
Before handing the device over and disobeying the detective's command to place the phone in airplane mode, Jackoby appeared to be deleting photos off his iPhone.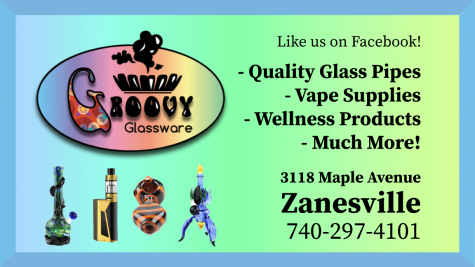 Facing growing concerns over his alleged involvement in a sexual assault, Jackoby resigned from his administrative position as principal.
His contract was set to run through the end of the academic year.
Once charged with a felony, school districts are required to place employees on unpaid leave and facing that reality, Jackoby tenured his resignation.
"It is with a heavy heart that I must resign for personal reasons," Jackoby wrote. "I must put my efforts elsewhere at this time. I have thoroughly enjoyed every minute of work with Maysville students, the outstanding staff, administration, board of education and community members."
In late March Jackoby faced additional criminal charges, this time three counts of illegal use of a minor or impaired person in nudity-oriented material or performance, a third-degree felony.
At that point in the investigation detectives wouldn't say if Jackoby was the perpetrator of the alleged sexual acts or if he was an accomplice.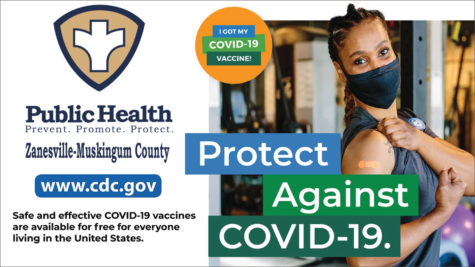 Facing a trial that was set to begin this week, Jackoby's attorneys, David Mortimer and Travis Jones, and prosecutors were able to forge out a plea agreement.
Presented in court Wednesday, Jackoby agreed to plead guilty to the tampering with evidence charge and two new charges of unlawful restraint, third-degree misdemeanors.
The three counts of illegal use of a minor or impaired person in nudity-oriented material or performance would be dropped.
Muskingum County recently elected Prosecutor Ron Welch explained the charges.
In December Zanesville Police were called to a residence after receiving reports that a woman believed she had been sexually assaulted.
The girl allegedly had been at a party with Jackoby, at his residence, and didn't recall having sex with him.
Detectives secured a search warrant for his home and in his trash discovered Melatonin, a substance commonly used for insomnia and improving sleep.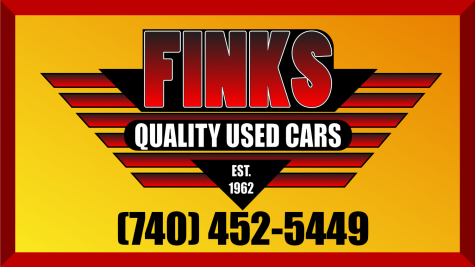 When meeting with detectives about the assault, Jackoby was asked if he would be willing to let them look at his phone.
He agreed, but before handing it over appeared to be deleting content off of the device.
That material, Welch explained, was nude pictures of an unconscious woman.
Detectives were able to identify her and make contact, she said she didn't remember having any sexual relations with Jackoby nor did she consent to the photographs.
Facing two criminal indictments that appeared to be scheduled in one combined trial, Jackoby secured a plea agreement that would not contain any sexual charges thus not requiring him to register as a sex offender.
Pleading guilty before Judge Kelley Cottrill, Jackoby will be sentenced at a later date.
He faces a maximum prison sentence of 36 months on the felony charge and 60 days of local incarceration on each of the misdemeanors.
The plea agreement will not require Jackoby to forgo his teaching or administrative license, though it is likely the state will take it now that he has a felony record.
Cottrill ordered a presentence investigation to be conducted. Both alleged victims agreed to the plea agreement, Welch added.