New Roseville Police Chief meets with community, discusses future plans for village
Citizens of the Village of Roseville and surrounding community members came together Thursday evening to meet with the municipality's newest police chief.
Archie Spradlin, a retired Ohio State Highway Patrol Trooper, has been selected by village officials for the post and officially begins his tenure this upcoming Wednesday.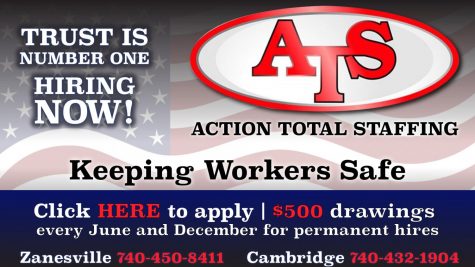 The hire ends a tenuous period for the village, which was previously exclusively covered by Y-City News, where the former police chief abruptly resigned and officers followed until the village was without a police force.
That situation required both Muskingum and Perry County sheriff deputies to increase their patrols to assist the village.
The unfolding events sparked community outrage which resulted in a protest being held at the Roseville municipal building last September.
Mayor Darrin Strate had moved the regular council meeting from its planned location at the Roseville Community Center back to the municipal building preventing both the public and media from attending, citing concerns over the pandemic.
Protesters called for the mayor's resignation, however, he refused to resign.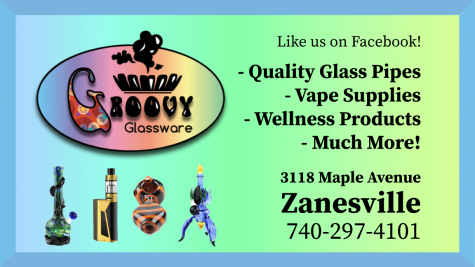 Spradlin isn't a stranger to the Roseville and greater Muskingum County community, having worked in multiple law enforcement capacities throughout his career, after graduating from the Ohio State Highway Patrol he was assigned to the Zanesville Post.
There he spent the first four years of his career, from 1995 until 1999, protecting the local community.
He would eventually move on to become an investigator with the agency and end his nearly 30 years in law enforcement as a sergeant at the patrol's training academy in Columbus.
Jokingly telling the crowd of community members he could be retired sitting on the beach somewhere, Spradlin said he was up to the task of being the village's next chief.
Having numerous other offers in communities in and around Columbus, the now-retired troopers said he wanted to work closer to his family and cited his familiarity with the area as another deciding factor.
"I like the area. I like the people," Spradlin told reporters later in the evening. "The timing was right and the opportunity was there so we discussed it as a family and here we are."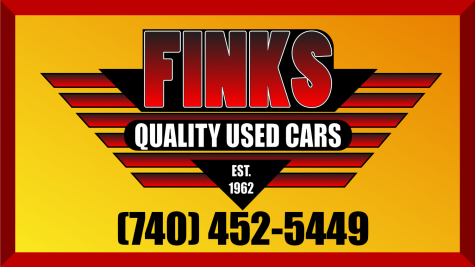 While Spradlin doesn't officially start until next Wednesday, the career law enforcement officer wasted no time after retiring from his previous post.
Just days after turning in his badge, Spradlin began work on updating the village's officer policy manual.
Telling the crowd that it needed a major overhaul, the manual will serve as a working document to guide officers on the proper way to do everything from filing paperwork to storing evidence.
Spradlin will be the lone law enforcement officer with the village when he begins next week, being tasked with completely rebuilding the department and its staff.
Villages across the state are faced with a tough reality, often the pay can mean that higher wagers can be found at Walmart or Subway, and those who do join often soon leave in search of higher pay and benefits with other larger, better-funded departments.
Instead of using a large portion of his budget to hire another full-time officer, Spradlin says he will use the financial resources at his disposal to hire several part-time officers.
The move, as Spradlin describes it, allows for more flexibility in coverage and should solve the financial difficulties the village faces with having a full-time hire.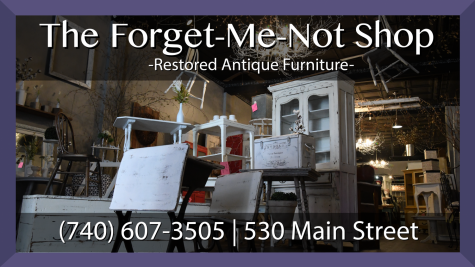 Community members spent nearly an hour and a half Thursday evening questioning the new chief and expressing their gratitude for his acceptance of the position.
While the demands on Spradlin are high, many, including Spradlin himself, know that systemic and meaningful change will take time.
Currently, the plan for next week and the follow weeks after that is for Spradlin to get acquainted with more members of the community, work on recruiting officers and rehauling the entire administrative structure of the department.
There are already three applicants for part-time positions, all candidates Spradlin personally recruited by reaching out to area colleges and training facilities.
While an exact ideal number of part-time officers was not discussed, the goal Spradlin laid out is to increase the applicant pool to have a greater choice of skilled and qualified officers to patrol the village.
Leading by example, Spradlin says that being a police officer isn't just a career that it's a way of life and how one presents themselves both on and off duty.
"This is not what you do, it's who you are," said Spradlin. "You have to choose, are you going to live a life as a police officer or are you going to look at it as a job. I've never looked at it as a job, it's a way of life, it's who you are."
Those interested in becoming a Roseville police officer are encouraged to reach out to incoming Chief Spradlin.