DeWine: all health orders will soon be lifted
In his third nightly address since the pandemic began over a year ago, Ohio Governor Mike DeWine made an important announcement Wednesday evening.
Effective June 2, all public health orders issued in regards to COVID-19 will be rescinded, including mask mandates.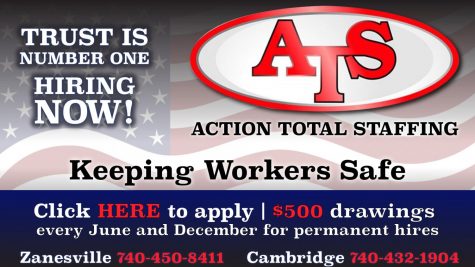 DeWine, who is known to reserve his nightly addresses for only the most important of his announcements, chose Wednesday evening to take the opportunity to speak to Ohio residents calling on them to take personal responsibility for their health and the health of others as the state will soon end all state-level government-mandated health orders.
Citing other states who have already taken such measures, the number of those vaccinated, decreasing case counts and the abundance of vaccines now available, DeWine said it was time for the state to get back to business.
The move falls in line with his administration's recent announcement that the state will soon require those on unemployment to begin work search activities if they wish to remain receiving benefits, a sign the governor is finally moving to fully reopen the state.
DeWine however did note that businesses and schools are free to continue requiring masks for those entering their stores or buildings such as is the case in states such as Florida and Texas.
The only health orders that will not be rescinded are those for nursing homes and assisted living facilities.
According to DeWine, 78% of Ohioans 65 years of age or older have now received a vaccine, but demand for shots has decreased rapidly following the FDA temporarily pausing the Johnson & Johnson vaccine earlier this year after concerns of blood clots.
With the number of doses delivered to states increasing each week and with rapidly decreasing demand, Ohio is reportedly only using roughly one-fifth of its allotment on any given week.
In an effort to motivate more Ohioans to receive a vaccine, DeWine announced Wednesday evening that Ohio will begin a lottery for vaccinated individuals in the amount of $1 million dollars.
Beginning next week and running for a total of five weeks, one lucky vaccinated Ohioan will receive the large sum payment each week, a move the governor believes will greatly increase vaccine participation.
With those under 18 years old also making up an increasing number of COVID-19 cases, some of which are now beginning to place them in the hospital, DeWine announced a separate program for the state's children, a four-year full-ride college scholarship.
Like the adult program, the scholarship lottery will run for five consecutive weeks and be redeemable at any of Ohio's public universities.
"Getting these kids vaccinated is just so vitally important," DeWine said in announcing the program.