Area woman wanted in overdose death
An area woman is wanted by law enforcement following the death of another caused by a drug overdose.
Presley Ayers, 29-years-old, is charged with multiple felonies related to the death which happened earlier this year.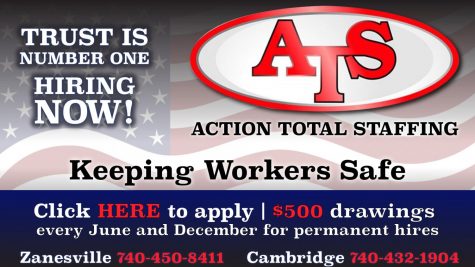 According to the Muskingum County Sheriff's Department, the woman was recently added to the county's most wanted list following her indictment by the local grand jury.
That indictment shows she was charged with involuntary manslaughter, corrupting another with drugs and trafficking in drugs.
On April 15 of this year, Ayers is accused of selling a fentanyl mixture to 28-year-old Brannon McGee.
McGee is alleged to have died as a direct result of the illegal substance sold to him by Ayers.
Anyone who may know of Ayers' whereabouts is asked to contact the Muskingum County Sheriff's Office at (740) 452-3637 ext. 1  or Detective Brady Hittle at (740) 452-3637 ext. 6047. Hittle can also be contacted by email at: bhittle@ohiomuskingumsheriff.org