Drug trafficker caught with half-a-kilo of Meth sent back to prison following chase
A young Dayton man was sentenced Monday afternoon for his role in trafficking drugs and taking police on a high-speed chase during the summer of 2019.
Anthony Taste Jr., 23-years-old, has a lengthy criminal history and had only been out of prison for a few short months before he was caught in Muskingum County transporting large quantities of illegal drugs.
Known to possess a firearm while committing his crimes, Taste was hit with statutory minimums that will send him back to prison once again, this time until he's in his late 30s.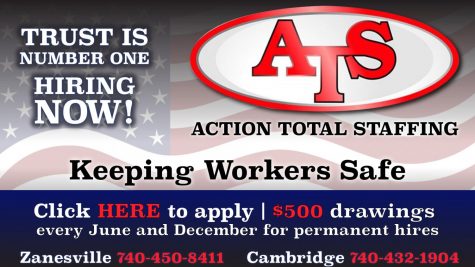 According to Muskingum County Assistant Prosecuting Attorney Michael Hughes, a traffic stop was initiated on the vehicle Taste was driving on July 5, 2019.
Instead of pulling over, Taste took law enforcement on a chase where speeds reached 97 miles per hour. After crashing, both his co-defendant, Wesley Pope, and he took off running.
They were eventually apprehended and when the vehicle was searched, officers found over 500 grams of Methamphetamines with a street value of roughly $20,000 as well as loaded firearms.
One of the guns was not only loaded but had a bullet in the chamber ready to be fired, Hughes told the court.
For his actions, Taste was charged with the following seven felonies.
Count 1: Possession of Drugs, Methamphetamines, in an amount equal to or exceeding 100 times the bulk amount while also possessing a firearm, a first-degree felony.
Count 2: Trafficking of Drugs, Methamphetamines, in an amount equal to or exceeding 100 times the bulk amount while also possessing a firearm, a first-degree felony.
Count 3: Improper Handling of a Firearm in a Moter Vehicle, a first-degree misdemeanor.
Count 4: Possession of Drugs, Fentanyl, in an amount less than one gram, while also possessing a firearm, a fifth-degree felony.
Count 5: Trafficking of Drugs, Fentanyl, in a quantity less than the bulk amount, while also possessing a firearm, a fifth-degree felony.
Count 6: Having a Weapon Under Disability, a third-degree felony.
Count 7: Failure to Comply, a third-degree felony.
In early March, Taste pleaded guilty to count one, possession of Methamphetamines with a firearm specification, and count seven, failure to comply.
In exchange for his pleas of guilty, a jointly recommended prison sentence of 10 years was set forth by both his attorney and prosecutors.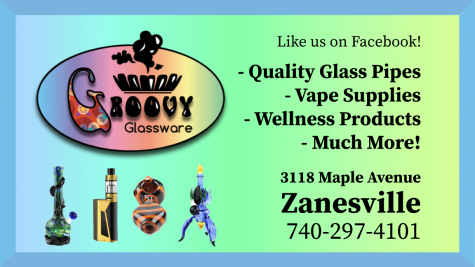 In court Monday, Hughes told Judge Kelley Cottrill that he very rarely recommends going against a previously set agreement on prison time but that following new facts presented in Taste's presentencing investigation as well as his recent behavior, he was doing just that.
While in county jail, Taste set up a sophisticated operation of having criminals on the outside mail drugs into him labeled as legal correspondence, as a way to circumvent the usual search process, in addition to getting into fights and being combative with jail staff.
Taste's attorney, Brian Joslyn, said the powder has yet to be tested and that his client is presumed innocent, asking Cottrill to continue with the original recommendation of 10 years.
In his own defense, Taste said he was sorry to both his family and the court, telling Cottrill that he has a young son with a daughter on the way later this year.
"I want to teach my kids right from wrong," said Taste. "I want to be there for them."
While holding Taste's file, Cottrill read a list of his prior convictions, both from his time as a juvenile and as a young adult.
Those included having a weapon under disability, trespassing into a habitation, burglary and identity theft.
On multiple occasions, Taste received community control before eventually being sent to prison. While there, he received 31 write-ups and was classified as a security threat.
He was under investigation for being a member of a criminal gang but was released before the final assessment could be completed.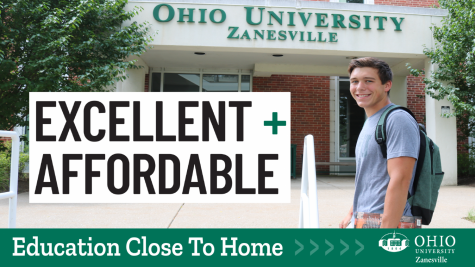 Cottrill cited the large quantity of Meth in his vehicle when he fled from officers and where the drugs would inevitably end up.
"Who was going to use all these drugs," said Cottrill. "You were willing to ruin all these people's lives just so you could make some money."
The Judge also cited the loaded firearms and the danger his activities placed on the community.
Cottrill ultimately agreed with Hughes and sentenced Taste to 18 years in prison, 14 of those years being mandatory.
Should he get in trouble again while incarcerated, Taste could serve up to three decades in prison.
Taste is also ordered to pay a mandatory fine of $10,000 and have his driver's license suspended for a period of five years.