Animal Shelter expands paid partnership to Mid-East Veterinary Program students
The local animal shelter, under the direction of a new general manager, is expanding educational partnerships with area schools to better train and prepare students as they enter the workforce.
The offering of positions at the shelter not only allows students to be compensated for their work but provides them with out-of-lab experiences and mentorships to complement their studies.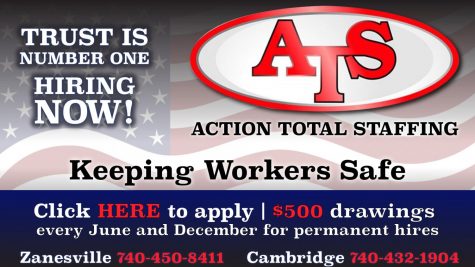 April Cohagen-Gibson, a long-time board member and recently appointed general manager of the Animal Shelter, said the partnership with Mid-East is just one of many the shelter has embarked on since her hiring earlier this year.
"As an educator, it's very important for me to mentor and create these kinds of opportunities for students," said Gibson. "We can all learn something new each and every day and anytime you can build your own community, it's a plus for everybody that's involved."
Currently, the shelter has five students from the Mid-East Vet Assisting and Animal Care Program, two former graduates and three seniors.
Program Instructor, Mrs. Lana Kelly, said the two-year curriculum, for area juniors and seniors, prepares students for a wide range of animal care skills.
Part of that program is connecting students with employers that can provide additional and supplementary hands-on learning, Kelly added.
The program at Mid-East already has partnerships with entities such as the Wilds, the Columbus Zoo, Brandywine Hospital for Pets and local grooming salons.
The expansion to add an additional partnership, this time with the Animal Shelter, said Kelly, provides another unique opportunity for students.
Those who get selected for the partnership are able to assist in the vet room under the direction of the shelter's Animal Care Manager Rebecca Hunt and its two contracted veterinarians, providing real-world experience and assisting know-how, said Gibson.
"The career prospects these partnerships provide are also amazing," Kelly explained. "Students are able to be hired right out of high school, with full-time jobs where they can support themselves and pursue something they really love to do."
Senior Abigail Springer said she knew from a young age she always wanted to work with animals.
Mid-East provided that opportunity and allowed her, while still in high school, the chance to become employed in that field.
For Springer, she has plans to further her education by studying to become a veterinary technician at Columbus State Community College.
She hopes to return and become a vet tech at the shelter.