Marietta College student arrested on OVI
An Ohio college student was recently indicted in Muskingum County on charges of both drug possession and operating a vehicle while impaired.
Zachary Wright, 20-years-old, appeared in court Wednesday morning to pled not guilty to the multiple offenses.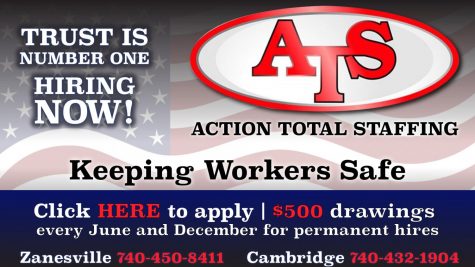 According to his indictment, on September 11, 2019, Wright was found in possession of Hashish, commonly known as Hash, when he was arrested for an OVI.
At the time of his arrest, Wright was a football player with Marietta College.
The school's athletic page shows that following his OVI, Wright went on to play for the team at multiple competitions, both home and away, against other league schools.
A Muskingum County Grand Jury indicted Wright in October of last year on the following three charges:
Count 1: Possession of Drugs, Hashish, a schedule 1 controlled substance, in an amount equal to or exceeding 10 grams but less than 50 grams, a felony of the third degree.
Count 2: Possession of Drugs, Hashish, a schedule 1 controlled substance, in an amount less than 10 grams, a felony of the fourth degree.
Count 3: Operating a Motor Vehicle while Intoxicated (OVI), a first-degree misdemeanor.
In court Wednesday, Wright's attorney, Eric Willson, asked that his client's bond of $50,000 be continued or reduced.
Muskingum County Assistant Prosecuting Attorney John Litle said that he had no objection to the request, with Judge Mark Fleegle continuing bond.
Marietta College Vice President for Communications and Brand Management Tom Perry confirmed that Wright is a student but couldn't say if he was under any disciplinary action by the school.