Local representative seeks seat in Congress
A local representative has announced his candidacy for Congress following the news last Monday that Rep. Steve Stivers will be resigning.
Brian Stewart, a decorated military veteran and area attorney, said he plans to take his experience and know-how in creating jobs and operating under a balanced budget to Capital Hill.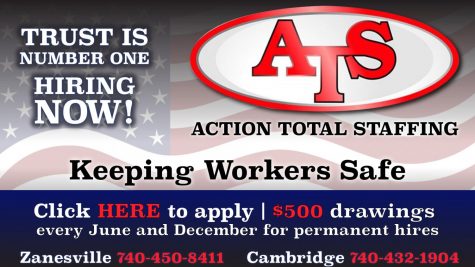 Stewart was a senior in high school during the September 11 attacks on the United States which he says compelled him to become a member of the armed forces.
Enlisting in the Army in 2003, Stewart volunteered to serve in the infantry where he would go on to conduct over 150 combat patrols in Iraq before being honorably discharged in 2006.
After his service, he utilized the GI Bill to obtain his undergraduate degree and after graduation went on to successfully complete law school.
While in law school at the age of 26, Stewart was approached by community members about a possible run for the Ashville Village Council.
On November 3, 2009, not only would Stewart win one of the four open seats, he would receive more votes than any of the five candidates.
Two years later, Stewart would pass the bar examine and work with the Columbus Law Firm of Carlile Patchen & Murphy in their litigation and business practice division.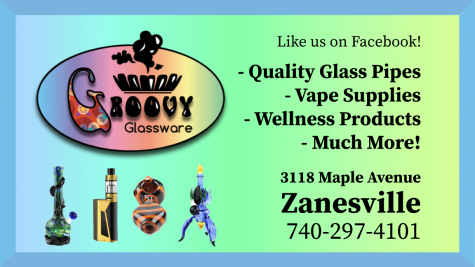 Within a year of receiving his law degree, Stewart would decide to capitalize on his experiences as a military veteran, village councilman and practicing lawyer declaring his candidacy for county commissioner at the age of 28.
He successfully received more votes than his opponent in the March 2012 Republican primary and went on to be elected by Pickaway County voters as their next commissioner against both a Democrat and non-party candidate in the general election.
Eventually, Stewart would leave the Columbus Law Firm and form his own, the Law Offices of Farthing & Stewart, where he continued and furthered his practice of the law while serving as commissioner.
Voters would go on to re-elect Stewart to the position in 2016. In 2019 Stewart announced his intentions to run for an open seat created by the term-limited Rep. Ron Hood for the 78th Ohio House District.
Due to political gerrymandering designed to give Ohio Republicans a larger than equitable share of seats in both the State's House of Representatives and Senate, the district stretches from Circleville, directly south of Columbus, east as far as the Morgan-Guernsey County border and as far north as South Zanesville, excluding areas such as New Lexington in Perry County.
The move meant that Stewart would have to forgo running for a third term as county commissioner, but the risk ended up paying off with voters overwhelming choosing him over his opponents in both the primary and general elections.
Days before the U.S. Census Bureau would announce that Ohio would lose a seat in the Federal House of Representatives, taking the state from 16 to 15 districts for the next general election in 2022, Rep. Steve Stivers informed his constituents and the public that he had accepted a position to become the next CEO of the Ohio Chamber of Commerce, effective May 15.
That announcement would not only give the Republicans one less seat in the Democrat-controlled House of Representatives but would mean that Ohio would have two vacancies following the U.S. Senate voting to confirm President Joe Biden's pick of Ohio's 11th Congressional District Representative Marcia Fudge as the country's next Secretary of Housing and Urban Development.
While Stewart said there are always rumors of politician's future plans and when they plan to leave office, when he heard of the news last Monday he spoke to his wife, children and close family and after considerable praying, they felt like it was the right move for them.
Formally announcing that Monday evening, Stewart became the first candidate to officially enter the race.
Having never lost an election, Stewart says he has a "fire in his belly" and the political capital to take on any potential opponents that may come his way but that he also has a purpose behind his runs for office beyond that of just personal gain that far too many politicians have.
"When I came back from overseas I was coming back from a war when some of my friends did not and that absolutely makes you grow up, I've done a lot of living in my 37 years and it really makes you come back with a drive to make a difference to continue to serve and to give back and to continue to earn this extra chance at life really that I have that certain friends did not," said Stewart. "It never felt right for me to just sit back and be on the sidelines and to believe there are problems that need to be solved and then say 'that's for someone else to figure out.'"
Calling it an 'incredibly important time for the country,' Stewart having only been in the Ohio House for a few months, cited his efficient use of time successfully getting bills introduced and passed that shows he will do the same in Congress.
Proud of his background as commissioner in which he and his fellow members were able to bring good-paying jobs to his area and investest in community projects such as building an entirely new fairgrounds, Stewart said his experience speaks for itself.
As a small business owner, Stewart said he also understands the needs and struggles of businesses throughout Ohio.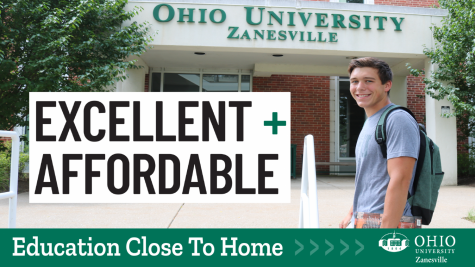 Anticipating that other candidates would eventually also throw their name in the ring, Stewart said he felt confident placing his resume and background in support of his constituents against anyone else.
In what's often referred to as the 'Goldilocks Zone' of state and national politics, Stewart has enough political experience that he feels makes him a qualified candidate while also being an outsider to others who have spent decades in politics.
When he ran for his current position as state representative, he was able to collect significantly more in donations than he needed to spend, allowing him to donate a sizable amount of his money to other Republican candidates that needed the funds, gaining him considerable political influence.
Since his announcement, other fellow Republicans such as President Pro Tempore of the Ohio State, Rob Peterson, State Senate Representative Stephanie Kunze, State House Representative Jeffrey LaRe and Fairfield County Commissioner Jeff Fix have all declared their intent to run.
Former Democratic Party nominee Joel Newby, who lost against Rep. Steve Strivers in last November's election, has also announced another run at the heavily Republican district.
While not wanting to disclose campaign strategies but while also acknowledging the large cost of running a Congressional campaign, Stewart said he's never been outworked and that's he's going to have 'a good army in the field out reaching voters.'
"We are already deep in the planning and outreach stages of putting together a team to help us," said Stewart. "When I ran for commissioner I raised more money than just about any candidate has ever raised for commissioner in my county. When I ran for state representative we raised over $100,000 in a district where that's not very common. I think that track record is going to continue now running for Congress and we fully expect to raise the funds to be a force in this race."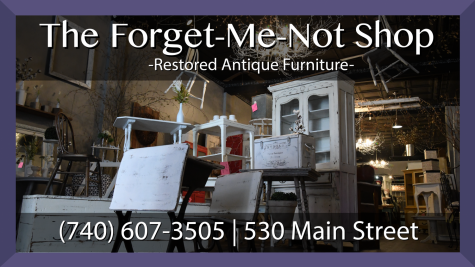 Stewart's social media presence shows that since his announcement he has been in high gear visiting voters for his upcoming election in which Ohio Governor Mike DeWine recently announced the dates of.
Before his announcement to run for Congress, Stewart, whose current Ohio House District includes the southern portion of Muskingum County, was known to visit local municipalities and school districts such as South Zanesville and Maysville, respectively, keeping a close ear to their needs and how he could better assist them through his position at the State House.
This Monday, DeWine set the scheduled dates for the special election, which is required due to the resignations of Rep. Stivers and Rep. Fudge, for August 3 for the Congressional Primary and November 2 for the Congressional General election.
Likely, in part due to the Gerrymandered district, whoever wins the Republican Congressional Primary will be the next representative of Ohio's 15th Congressional District to Congress, giving candidates less than 100 days to reach potential voters.
Hopeful and confidant he will be selected by voters, Stewart says he looks forward to making it to Congress and working with Muskingum County's two representatives, Rep. Troy Balderson and Rep. Bill Johnson.
While Ohio's 15th Congressional District does not include any part of Muskingum County, it does include both the entirety of Perry and Morgan Counties.
Stewart lives in Ashville, Ohio with his wife of 17 years, Letanya, a registered nurse practitioner, and their three children Salem, Sidney and Lincoln.