South Zanesville patrolman makes large drug bust, suspect had loaded firearm
A South Zanesville patrolman conducting a traffic stop on a vehicle with fictitious tags got the suspect for more than just a citation Saturday evening.
Officer Dakota Mascher discovered various drugs and a loaded firearm.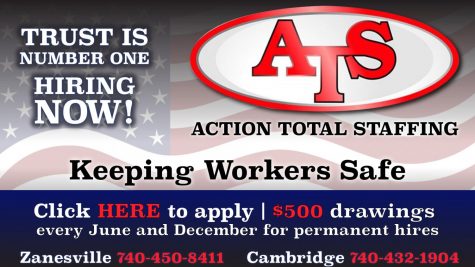 According to South Zanesville Police Chief Mark Ross, Mascher was able to recover 240 grams of Meth, 11 grams of Cocaine, 35 grams of Fentanyl as well as the loaded firearm.
The drugs will be sent off to a lab to be officially certified after a roadside test marked the substances positive for illegal narcotics.
The Muskingum County Zanesville City Joint Drug Unit assisted with the arrest and tagging of items.
The incident remains under investigation, once complete, the report will be forwarded to the Muskingum County Prosecutor's Office for potential charges.
The name of the individual(s) arrested was not released.