Structural concerns close Gaysport Bridge in southern Muskingum County
A bridge crossing the Muskingum River in the southern portion of the county is currently closed to traffic awaiting further inspection.
The closure of the Gaysport Bridge, located near the Morgan County border, means significant delays for the residence of both counties, requiring travel north to the newly christened Lieutenant Michael J. Lutz Memorial bridge or south to the McConnelsville-Malta bridge.
Slated to be replaced beginning sometime next year, the nearly two-year-long project likely won't be completed until 2023 or 2024.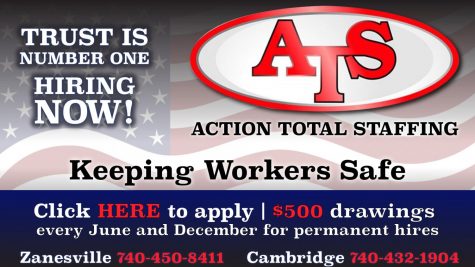 According to Matt Russell, Administrative Deputy with the Muskingum County Engineer's Office, the bridge was closed Monday afternoon out of caution upon finding some areas of concern.
The bridge is now undergoing a fracture critical inspection to determine if it will be reopened or left closed until construction begins next year.
Russell added that if any one of the various points of support that connect to the structure underneath in the truss-style bridge were to move too much or break, the whole structure could collapse.
The bridge was also recently downgraded to a load limit of three tons for any vehicle crossing the structure.
A few years ago, traffic lights were installed to only allow one direction of traffic across at any given time.
Russell said that was because the center of the bridge is in better shape, while the outer portions are in a more deteriorated condition, traffic was directed to use the center of the bridge while crossing.
When construction begins in 2022, the entire structure, apart from the piers, will be replaced.
The piers, which are mostly submerged in the water, will be encased with concrete with the new structure build atop of it.
A timeline for when the inspection will be complete is unknown at this time.
According to the Ohio Department of Transportation, roughly 1,200 vehicles cross the bridge every day.