Ohio's 'stand your ground' law takes effect, local elected leaders respond
Ohio has joined the ranks of a majority of other states in implementing its own 'stand your ground law.
The act, which went into effect last Tuesday, expands self-defense rights and offers additional protection against criminal prosecution.
Individuals are still required to fear for their life or serious bodily injury before using deadly force but are no longer required to attempt to retreat.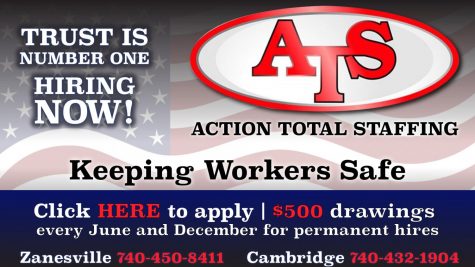 First introduced by Ohio State Senator Tim Schaffer in 2019, Senate Bill 175 expands on the previous 2008 'Castle Doctrine' law which allows deadly force to be used against anyone who unlawfully enters their residence or occupied vehicle.
Schaffer, a Lancaster resident, has served in the Ohio General Assembly for the past 20 years both in the Ohio House of Representatives and the Ohio Senate. Currently, he represents Muskingum County in the Ohio Senate as the 20th district representative.
After going through the Senate's Judiciary Committee and the House's Civil Justice Committee, in late 2020 the bill was passed in both houses.
Ohio Governor Mike DeWine had previously said he would veto the bill after lawmakers declined to pass his recommended gun control proposals.
That threat however was never exercised with DeWine signing the bill into law in early January 2021.
In a statement released to the press, DeWine said he has always supported the gun rights of Ohio citizens but that he was disappointed the legislature did not include what he considered his 'essential provisions' to make it harder for criminals to possess and use guns.
"I have always believed that it is vital that law-abiding citizens have the right to legally protect themselves when confronted with a life-threatening situation," DeWine added.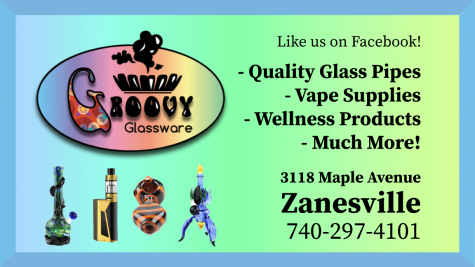 After a roughly three-month grace period, S.B. 175 took effect last Tuesday, April 6.
While Muskingum County doesn't have nearly the same number of homicides as larger municipalities such as Columbus, Muskingum County Sheriff Matt Lutz said in his 12 years as sheriff there have been cases where residents have used a gun to defend themselves.
In one case that Lutz highlighted, an individual went inside of an area home and brandished a gun, the resident, a gun-owner, then revealed their weapon. The homeowner was shot but was able to shot the attacker in return.
As Lutz explained, the law just expands the right to defend yourself, if you feel your life is threatened.
While the law covers public places, it is only applicable if the gun owner is legally allowed to be there.
Muskingum County Prosecutor Ron Welch said his office will review each case based on the facts and apply the law equally to all citizens just as they have always done.
"There are simply too many factors to anticipate in trying to say whether stand your ground would apply to any given homicide," Welch wrote in a written statement to Y-City News.
Currently, not all homicides are taken to a Muskingum County Grand Jury, as is done in Franklin County for example, with each case evaluated individually, including whether self-defense was a factor.
Welch said his office is currently evaluating if that practice will continue into the future or if they will follow the lead of larger counties in presenting every homicide to the grand jury.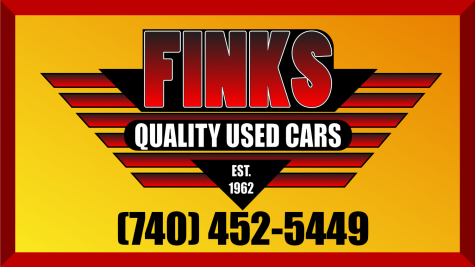 Schaffer says the legislation advances important protections for churches, synagogues, mosques and all other charitable organizations in the state as well as Ohioans' Constitutional right to defend themselves from harm.
"The bill allows all law-abiding citizens' right to self-defense only when confronted by an aggressor with deadly force – nothing more and nothing less," Schaffer explained.
Lutz, who has served in law enforcement for nearly 32 years, said he often doesn't get an opinion because he's bound to uphold the constitution but that based upon concealed carry permits issued last year many citizens are expressing a need to protect themselves outside their home.
According to the Department's Year End Review Report, nearly triple the number of permits were issued in 2020 from the previous year.
"Things have gotten different around the country and I think the media has given more insight to it now," said Lutz. "People want to have what they feel is safety and security by being able to carry a concealed weapon and be able to protect themselves if something happens."
By total land area, Muskingum County is the fifth-largest in the state and Lutz said it's impossible for his deputies to be everywhere at any one time.
Many individuals who contacted Y-City News about the passage of the bill by DeWine in January expressed their satisfaction with knowing they have extra protection if they have to defend themselves or their children.
Lutz added that to qualify you can't be the person who started the altercation and must still have a fear your life is in immediate danger of death or severe bodily harm.
Ultimately, Lutz said he doesn't think any law-abiding citizen gets up in the morning and wants to shoot another person, but that it's often an action of last resort.